Pika (PIKA) Token Overview
Welcome to the exciting world of PIKA Token! A cryptocurrency that combines the best of decentralized finance (DeFi) and gaming, with a focus on NFTs, reward-based gaming systems, and staking. Developed on the Ethereum network, PIKA is an ERC-20 token that offers a unique blend of cutting-edge tokenomics and digital asset management, as well as real-world game involvement. In this article, we will dive deeper into what makes PIKA truly special, and how you can get involved in this revolutionary project.
PIKA: A Quick Introduction
Pika is named after a small, mountain-dwelling mammal found in Asia and North America. With short limbs, a round body, and an even coat of fur, the Pika resembles a hybrid between a mouse and a rabbit. Much like its namesake, PIKA Token is a unique blend of DeFi and gaming, aiming to revolutionize the NFT and gaming crypto sphere by creating a more game-like environment in DeFi, with developmental goals and revolutionary potential.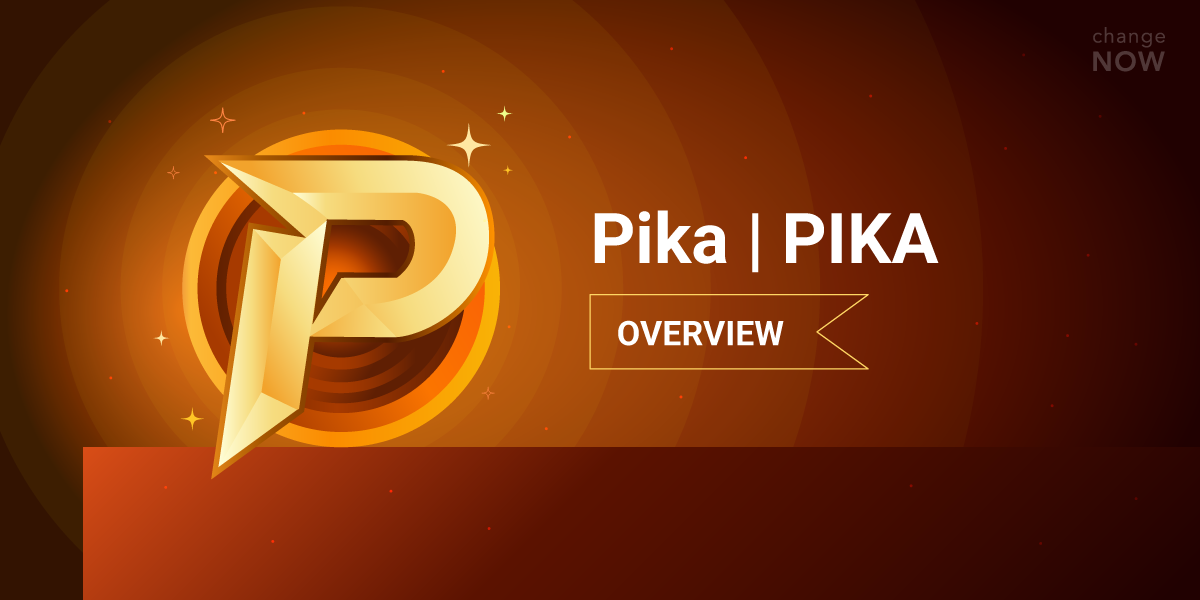 GameFi: The Future of DeFi and Gaming
GameFi, or Gaming Finance, is a concept that combines the power of DeFi with the excitement of gaming. Pika is at the forefront of this movement, offering a complete ecosystem that includes Cyber Rogue games, NFT purchases on TheKraft, staking, and more. Since its inception, PIKA has strived to set the standard for what cryptocurrencies should be and is always looking for new and innovative ways to add value to its community.
Providing Liquidity on Uniswap
To understand how PIKA works, it's essential to know how Uniswap Liquidity Pools operate. Uniswap works with two liquidity pools tied together – one pool of ETH and one pool of PIKA. Both liquidity pools have the same value, and the price you pay when buying or selling tokens on Uniswap is determined by these liquidity pools.
As a PIKA holder, you have the option to provide liquidity. When providing liquidity, you need to put in an equal value of both, ETH and PIKA into Uniswap. In return, you receive LP (Liquidity Provider) tokens, which you can use later to remove your liquidity. As a reward, liquidity providers also earn 0.3% on every trade on Uniswap.
PIKA Staking: Rewards and Benefits
PIKA Token offers an exciting staking program with several benefits. These include:
No more claim periods: Staking rewards automatically accumulate.
Rewards paid in ETH: For all transactions.
Special bonus drops: Receive NFT drops and booster packs randomly for staking!
Higher probability for long-term stakers: The longer you stake, the higher your probability to receive a special bonus drop.
The Potential of PIKA in the NFT Market
PIKA is poised to revolutionize the NFT market by offering a seamless experience for users to purchase and trade NFTs on TheKraft platform. The integration of PIKA into the NFT ecosystem allows for innovative ways to engage with digital assets and positions PIKA as a leader in the rapidly growing NFT market.
A Strong and Supportive Community
One of the key strengths of PIKA lies in its strong and supportive community. With a shared vision of revolutionizing the gaming and DeFi space, the PIKA community is continually growing and working together to help the project reach new heights.
Time to Get Involved with PIKA!
With its unique blend of DeFi and gaming, innovative tokenomics, and a strong community, PIKA is set to make a lasting impact in the world of cryptocurrencies. Are you ready to be a part of this exciting journey?
Take action NOW and exchange or buy PIKA on ChangeNOW! Experience the future of GameFi and NFTs with PIKA Token, and join a growing community of enthusiasts who believe in the potential of this revolutionary project. Don't miss out on the opportunity to be a part of the future – start exchanging PIKA on ChangeNOW today!