Introducing NOW Wallet Point of Sale
Are you looking for a secure and user-friendly crypto wallet that offers an innovative way to accept crypto payments? NOW Wallet is a leading crypto wallet that provides complete control over your digital assets, and its new POS feature allows businesses and users to accept crypto payments seamlessly.
In this article, we will explore the exciting capabilities of NOW Wallet POS and how it simplifies the crypto payment experience.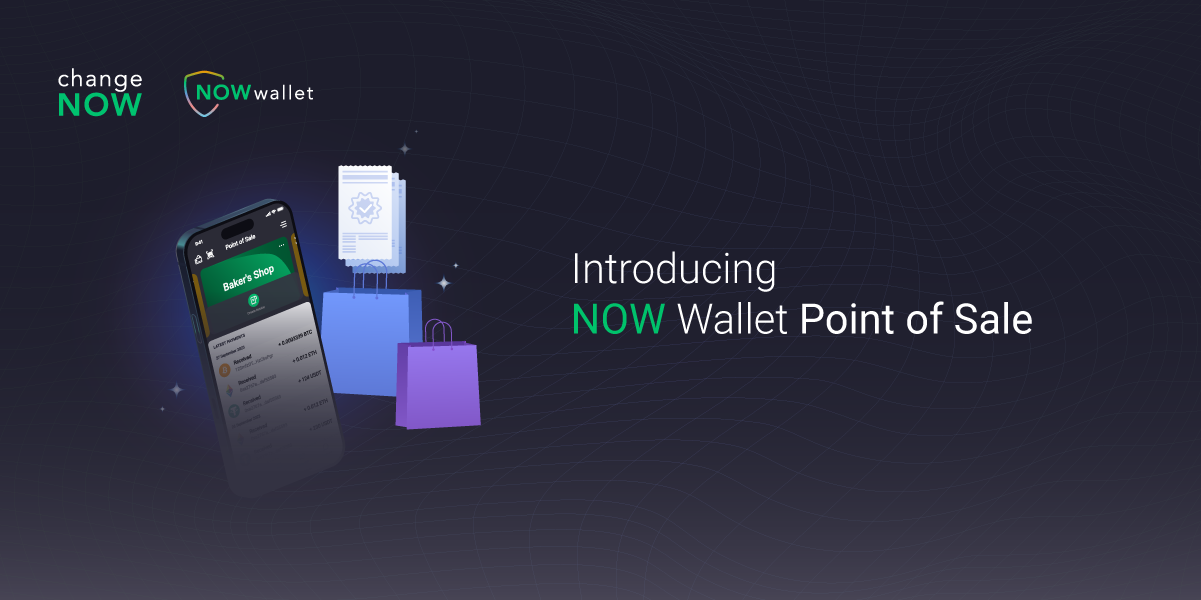 What is a Point of Sale (POS) System?
Before diving into the details of NOW Wallet POS feature, let's first understand what a Point of Sale (POS) entails. A POS transaction refers to the moment when a customer makes a payment for goods or services at a physical or online store. Traditionally, these transactions were conducted using traditional payment methods such as cash or credit cards. However, with the rise of cryptocurrencies, businesses now have the opportunity to accept crypto payments, enabling a faster and more secure transaction process.
NOW Wallet: Your Ultimate Crypto Wallet
NOW Wallet is a safe, swift, and secure non-custodial crypto wallet that offers a wide range of features for storing, exchanging, buying, selling, and staking cryptocurrencies. With support for over 40 blockchains and thousands of tokens, NOW Wallet ensures that you have access to all your favorite digital assets in one place. Whether you're a seasoned crypto enthusiast or just starting your crypto journey, NOW Wallet provides a user-friendly interface and robust security measures to protect your assets.
The Exciting Possibilities of NOW Wallet POS Feature
NOW Wallet POS feature is a game-changer for businesses and users alike. It allows businesses to accept crypto payments by generating invoices, simplifying the payment process, and expanding their customer base. Additionally, users can make payments conveniently using their preferred cryptocurrencies, providing them with more flexibility and control over their digital assets. Let's explore the key benefits and functionalities of NOW Wallet POS feature.
Receive Crypto Payments with Ease
NOW Wallet POS feature offers businesses a hassle-free way to accept crypto payments. By creating a point of sale using the NOWPayments API, businesses can generate invoices and receive payments in cryptocurrencies of their choice. The API integration streamlines the payment process, ensuring seamless business and customer transactions.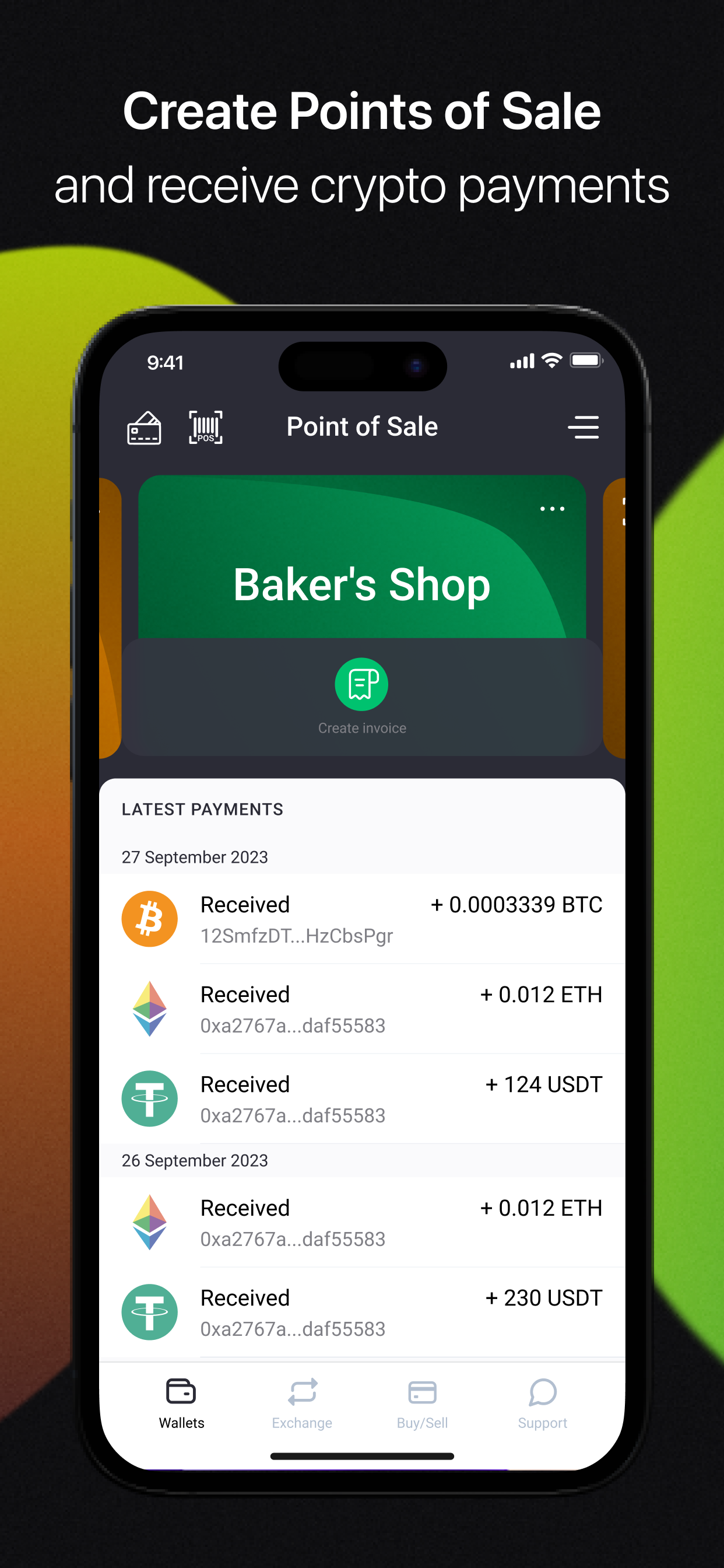 Generate Customized Invoices
With NOW Wallet POS, businesses can create customized invoices tailored to their specific needs. They can specify the amount they wish to receive in fiat currency and choose the cryptocurrency they want to receive the payment from. This flexibility allows businesses to cater to a global customer base and accept payments in various cryptocurrencies.
Streamlined Payment History and Tracking
All the invoices created through NOW Wallet POS are automatically logged and can be accessed through the payment history section. Businesses can track the status of each payment, including whether it has been paid, is pending, or overdue. This transparency enables enterprises to manage their finances efficiently and keep track of their cash flow.
Seamless Integration with NOWPayments
NOW Wallet POS feature seamlessly integrates with NOWPayments, a leading crypto payment gateway. This integration ensures that businesses have access to a reliable payment processing platform, allowing them to convert crypto payments into fiat currency if desired. NOWPayments offers a range of features, including automated conversions, secure storage of funds, and detailed transaction reporting.
Enhanced Security and Privacy
NOW Wallet prioritizes the security and privacy of its users. The POS feature is built on a non-custodial architecture, which means that users have complete control over their private keys and funds. Additionally, NOW Wallet incorporates bank-level security measures and military-grade encryption to protect your digital assets from unauthorized access.
How to Use NOW Wallet POS Feature
Using NOW Wallet P0S feature is quite straightforward. Here's a step-by-step guide on how to get started:
Log in or register on NOW Wallet.

Create a point of sale using the NOWPayments API key from your account.

Customize your point of sale, giving it a name that reflects your business.

Generate an invoice by specifying the desired amount in fiat currency and the cryptocurrency for payment.

Share the invoice with your customers through your preferred communication channels, for instance via a QR code.

Track the payment status of each invoice through the payment history section.
Enjoy the seamless and secure crypto payment experience offered by NOW Wallet POS feature!
NOW Wallet: Empowering Businesses and Users
NOW Wallet POS feature is changing the way businesses and users interact with cryptocurrencies. By simplifying the payment process and offering a secure and user-friendly platform, NOW Wallet empowers businesses to accept crypto payments and users to make local payments conveniently. Whether you're a business owner looking to expand your customer base or a crypto enthusiast seeking a reliable wallet, NOW Wallet is the perfect choice.
Download NOW Wallet and Experience the Future of Crypto Payments
Are you ready to embrace the future of crypto payments? Download the NOW Wallet mobile app today and unlock the full potential of NOW Wallet POS feature. Discover the convenience, security, and flexibility of accepting and making crypto payments with ease. Join the growing community of NOW Wallet users and experience a seamless and user-centric digital asset experience.