NOW Tracker Update: Fiat Tracking and New Exchanges Connected
NOW Tracker increases the number of portfolio monitoring options: we enabled fiat money manual tracking and made it possible to add balances from more crypto exchanges.
If you keep a part of your savings in fiat, you may find it convenient to track this sum together with your crypto portfolio. From now on, our app allows you to clearly see what share of your total holdings fiat represents.
Also, if you store crypto on centralized exchanges such as Bitfinex and Poloniex, you can now connect your account to NOW Tracker and enjoy watching your entire crypto portfolio at once.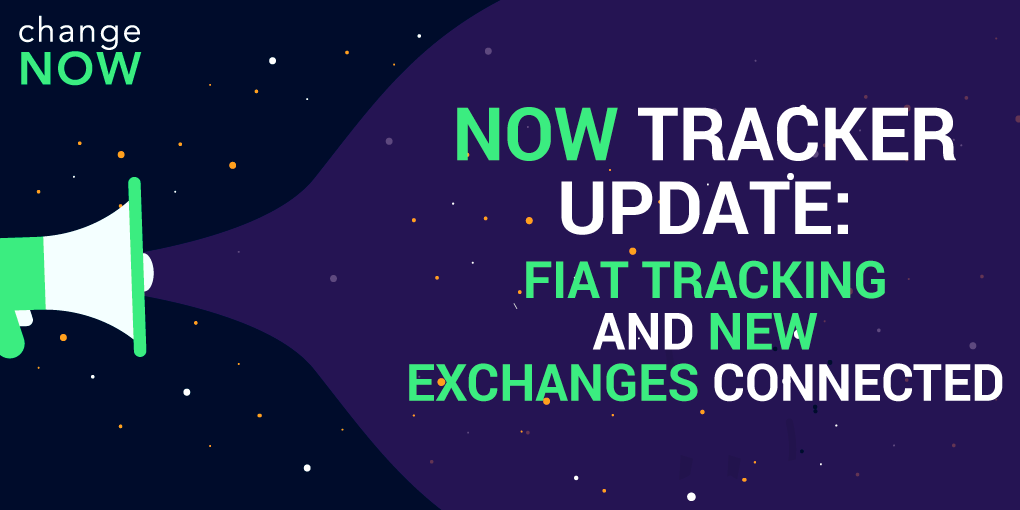 Use NOW Tracker to Monitor Fiat in Your Portfolio
To add fiat to NOW Tracker, go to the Portfolio section and tap a green plus icon (or "Add Wallet"). Choose "Manual tracking" and find the currency you need: a few dozen options are available. Fiat currencies are listed below cryptos — scroll down to find them.
Once you enter the sum and tap "Add Wallet", the currency will be displayed in your Portfolio along with digital coins. Now, head on to Analytics and see what share of your portfolio is held in fiat. Select the segments of a pie chart or the currencies to highlight an asset.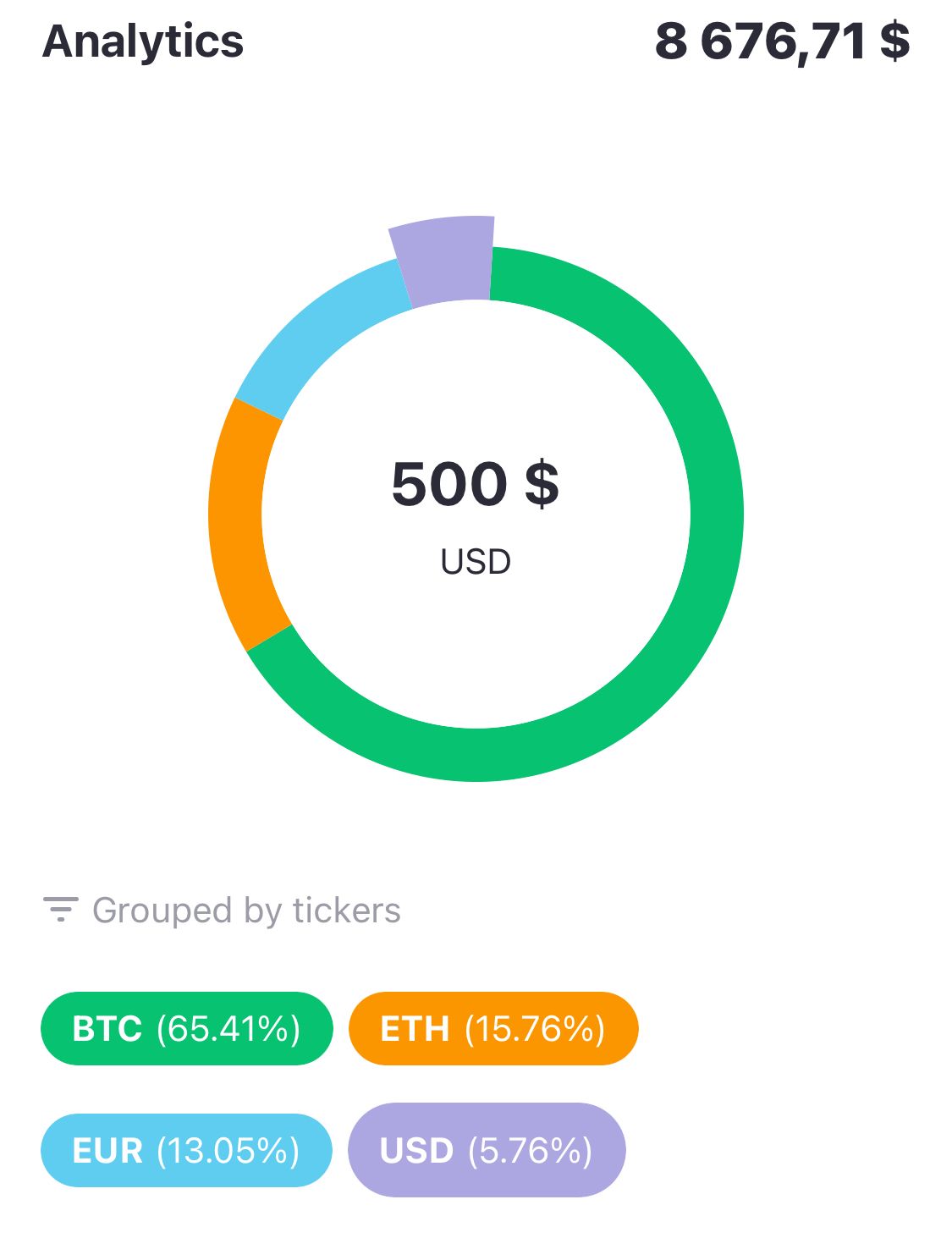 Track Your Crypto Deposited on Bitfinex and Poloniex
Recently, we added an exchange connection feature that allows you to automatically track your assets deposited on centralized crypto exchanges. First, it was possible for Binance only, but later, we extended this list.
From now on, all Android and iOS users can track their balances on Bitfinex and Poloniex along with Binance, Coinbase, and Kraken. To add an exchange account, go to your portfolio, tap the plus button, and hit "Exchange account". Enter your API key, and the balance of crypto deposited in this exchange will be automatically updated in NOW Tracker.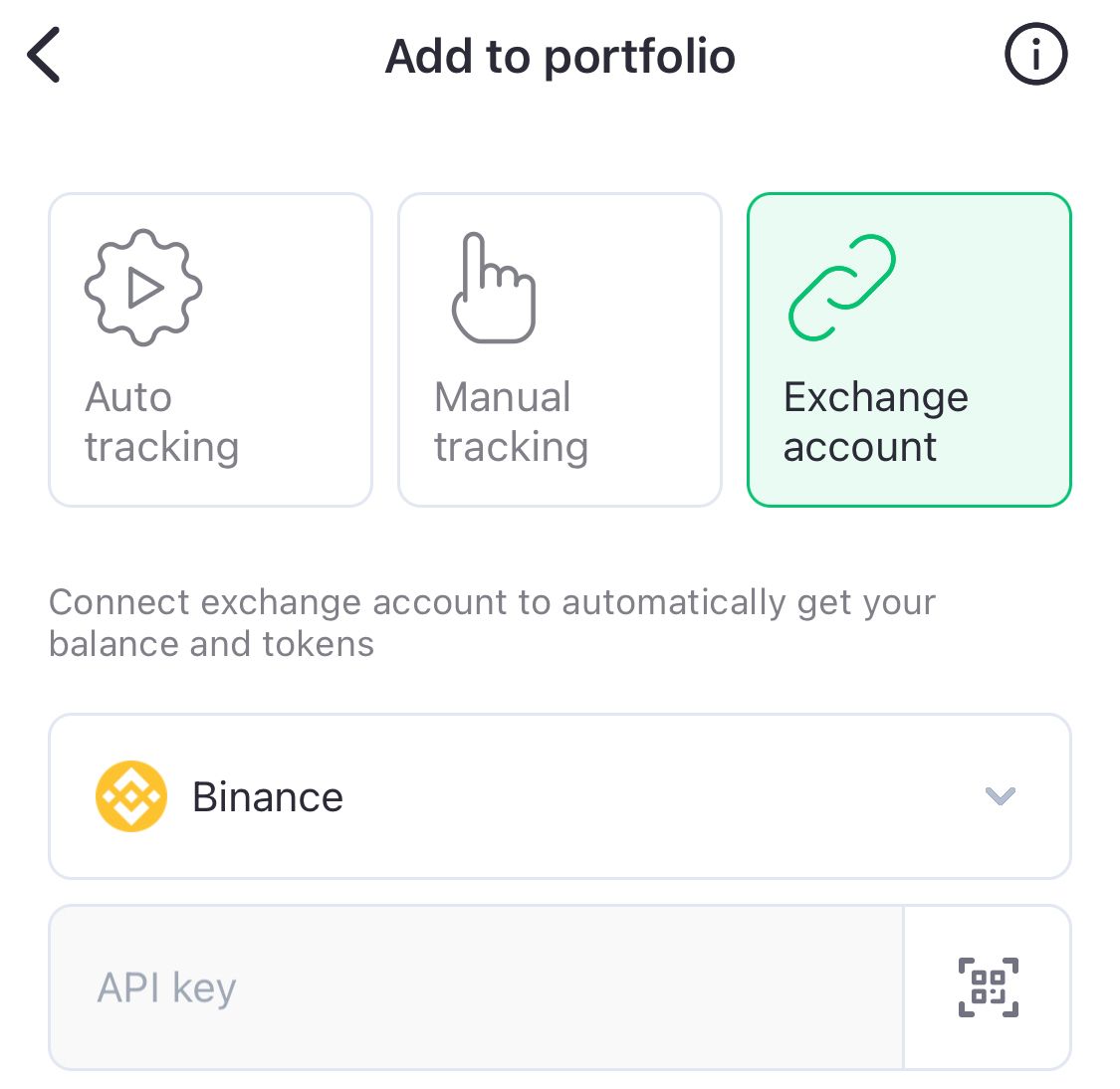 Our app remains privacy-oriented: we don't store any of your data; all wallet addresses and API keys are stored locally on your device in an encrypted format. Our team has no access to this information, and you can always erase it from the app in your Settings.
To create your personal API key, visit your exchange account settings — the whole process will take you a minute or two.
Improved Visuals
In this update, the visual part of NOW Tracker was also upgraded. We increased font readability, refined animation, and updated the app icon.
We'd like to remind you that recently we added a backup feature. It allows you to restore your NOW Tracker portfolio database in case you've lost access to your phone or want to start tracking your money on another device.
Make the most of your NOW experience!