Leading Russian Social Platform Plans to Offer NFT Support
Russia's biggest social network platform Vkontakte is incorporating blockchain into its framework. The media giant wants to provide NFT services for users.
According to the vesti.ru, Vkontakte will be harnessing decentralized technology to allow its 650 million active users to monetize uniquely generated media content, protected by copyright.
Technical Director Alexander Tobol explained that the new NFT-powered features on Vkontakte will give users the opportunity to convert their contents into non-fungible tokens. Additionally, the social media network will provide a portal to mainstream marketplaces, such as OpenSea, Solarnart, and Nifty Gateway, for users to sell their NFTs.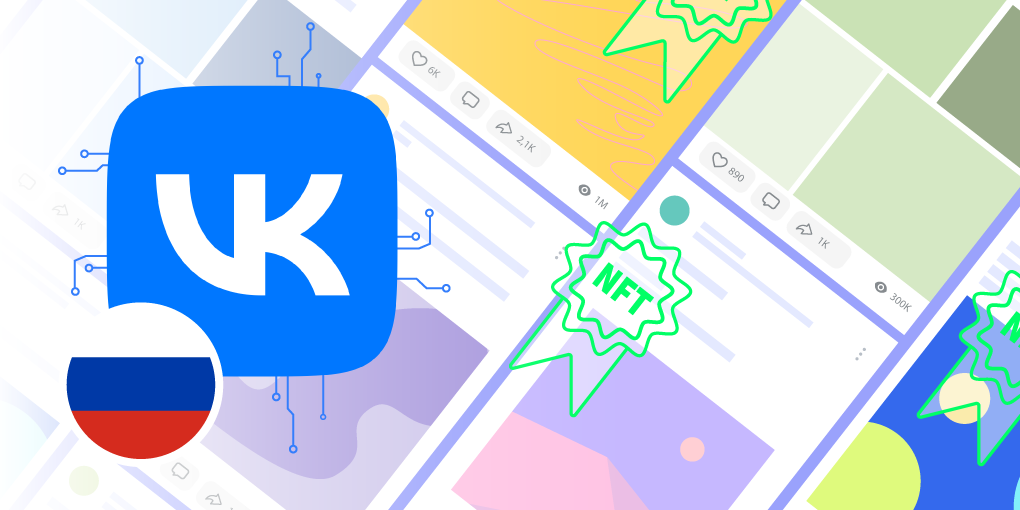 In a nutshell, the goal of this new development is offering a one-stop shop for generating and trading NFTs, in the hopes of increasing original user-generated content on the platform. This won't be the first time social media content is making its way to NFTs. Last year, Donald Trump's tweets became a popular NFT collection, shortly after Jack Dorsey sold his first tweet for a large sum of money as an NFT.
Vkontakte's recent adoption of NFTs reflects its growing acceptance on social media as well as veritable institutions. Only last week, a South Korean University announced it was issuing degree certificates to its students in the form of NFTs. The unique technology backing NFTs increases its appeal to outfits like Vkontakte which are concerned about originality. This is not to say NFTs do not struggle with authenticity themselves. Of late, NFT marketplaces have been faced with criticisms in this regard. OpenSea, one of the leading marketplaces, reported 80% counterfeit NFTs from a total allocation of free minted tokens.
Vkontakte Technical Director addressed the perceived problem of content ownership in the interview. Alexander assured that the platform's existing content ID system will serve as a means of verifying the authorship of generated media contents. He also alluded that copyright laws will be absolutely observed.
It is unclear yet when Vkontakte plans to roll out its NFT plans.
You can buy, sell or swap any of your preferred tokens on ChangeNOW without any registration.
Welcome to the NOW experience! The ChangeNOW team presents you with the new community-inspired crypto wallet – NOW Wallet. For safe and efficient asset tracking, try our crypto portfolio tracking app – NOW Tracker.