South Korean University Awards NFT Certificates to Graduands
A South Korean-based university Hoseo plans to give certificates in the form of NFTs to all its current graduating students.
The university has turned to rendering electronically-encrypted certificates with the sole aim of eradicating the falsification of degrees and diplomas. Furthermore, it is expected that the recent introduction of NFT in schools will open doors for future innovations as the world evolves into a digital one. Additionally, the college believes that unique digital certificates provide relief for schools with calendars suffering from the constraint of the COVID protocols.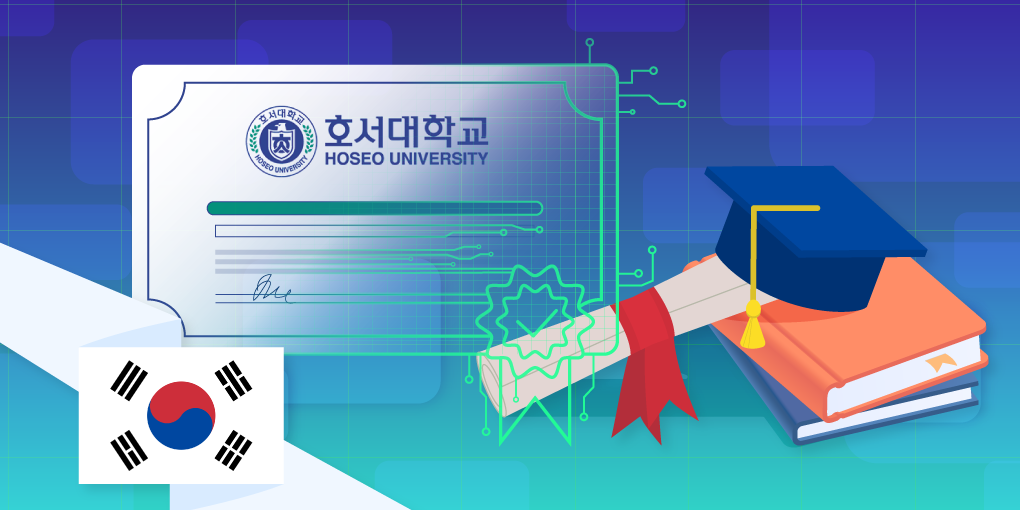 The news of Hoseo's plans to award NFTs to graduating students follows reports of virtual certifications distributed to students by another domestic university in South Korea. A South Korean-based academic institution was the first to award non-fungible certificates to its students.
This approach to issuing certificates is gaining gentle traction in the country, as progressive universities look to harness blockchain technology for creating and distributing all sorts of official academic papers. Universities like Soongsil and Chung-Ang have joined the march to introduce the functionality of blockchain features when distributing degrees and diplomas at their graduation ceremonies.
To this end, many schools have entered talks with blockchain companies to form partnerships and to receive technical advice.
NFT Adoption by South Korean Organizations
Several major companies in Korea have already extended their offerings in NFTs. A few notable ones are LG Electronics, Samsung, and SK
In and outside South Korea, NFTs are becoming a strong crypto sub-sector that cannot be ignored. They have garnered the attention of conglomerates, investment firms, trading companies, and even entertainment companies. Now, it appears higher institutions have followed suit.
Of late, Sungkyunkwan, an academic institute in South Korea, introduced the transition from paper-based certificates and diplomas to NFTs. On the 14th of February 2022, the Korean college affiliated with Samsung revealed that it will be issuing NFT certificates to its graduating students in an upcoming graduation ceremony scheduled for Wednesday.
On February 16th, 2022, three students who were victorious in an intra-school contest received NFT certifications as announced by the university a few days before. Sungkyunkwan University said that the uniqueness of NFTs makes them invaluable in the academic sector. They also added that the non-fungible assets offer a solution to problems of forgery and misplacement of official documents often issued by schools.
You can buy, sell or swap any of your preferred tokens on ChangeNOW without any registration.
Welcome to the NOW experience! The ChangeNOW team presents you with the new community-inspired crypto wallet – NOW Wallet. For safe and efficient asset tracking, try our crypto portfolio tracking app – NOW Tracker.