How to Secure Your Cryptocurrency Exchange: 7 Most Important Rules
In today's article, we will focus on another aspect of how to secure your cryptocurrency, namely, how not to lose your funds - cryptocurrency safety management is a very important issue. Unfortunately, many people forget about it. We'd like to remind you to think about the safety of your savings in advance and not to make mistakes that will make you lose your funds.
Decentralization and blockchain added freedom to our lives. Digital currency compares favourably with fiat. You can transfer crypto without restrictions. The transaction takes noticeably less time. The fees are several times as low as those of the banks (or even completely absent).
On top of that,  no one will block your wallet, as a bank can do with your account. The benefits of digital money are real but the problems are still there.
The field is still young and many dangers are not that well known to the public. This security checklist will be suitable both for newbies in crypto and for people who are quite experienced with the blockchain.
Get a Cold Wallet
There are two options for wallets when dealing with crypto. They are hot and cold wallets. Their main difference is the requirement to connect to the Internet. Accordingly, it affects their security.
Constant connection to the network is the main condition for hot wallets that allow you to spend money at any time. However, it also means that your private keys can be stolen.
Hot wallets are very convenient for making payments, but have a major drawback. This drawback includes a huge vulnerability due to the constant connection to the network. In the network, your funds are under attack.
More importantly, crypto is mostly anonymous and in most countries is not currently regulated by law, which makes it exploitable by hackers. Punishing criminals and returning the stolen funds is next to impossible.
To fully protect your savings, you can use a cold storage wallet. Cold storage wallets are not intended for conducting regular transactions and do not have a direct connection to the Internet.
In this case, instant crypto swaps are not available to you. Since they are working offline, hackers will not be able to reach them. And in the entire history, there has not been a single case of hacking such wallets.
If you are looking for a Bitcoin cold wallet or a Ripple cold wallet, check out the options that are provided by Ledger. Their products are considered the most secure options on the market. Many people stated that Ledger Nano S is the best cold storage wallet created.
Use VPN Services
You must always remember to connect to a VPN when dealing with crypto. This will provide some anonymity to your transactions and will add an additional layer of encryption when working on the network. It is better to use a paid service, as it will provide a more reliable connection. However, there are some great free VPN services out there as well.
What is a VPN? VPN stands for "Virtual Private Network". Essentially, it is a service that shields your real IP address. It allows you to access region-restricted websites and feel secure when using public Internet connections.
It is important to use a VPN service if for some reason you want to hide your place of residence. Also, it would be useful if you are conducting big crypto transfers. When dealing with crypto, VPN will hide your actions, thus making you feel more secure.
It would be perfect if you bought a reliable VPN app. If for some reason it is not an option for you, you can use one of the recommended and reliable free VPN services. Or, for example, some Internet browsers have in-built VPN options. For example, Opera VPN is quite durable.
Although there are quite a few choices among the free options, there's a serious drawback. Most free VPNs have either serious speed or traffic restrictions.
It is not a problem if you need to use secure connection only a couple of times a month but that's rarely the case. That is why it's better to purchase a stable VPN - it will come in handy in many circumstances. Consider these
Top 5 VPN Services:
We are sure you will be able to find a VPN hotspot suitable for you among these options!
Use Encrypted Storage
To be sure in your safety, download wallets for storing cryptocurrencies only from the official website of the developer. Carefully check the spelling of the domain in the address bar. In that way, you will not get caught on phishing websites.
Also, pay attention to the creator of the wallet. Just recall the sad experience of Bitcoin Gold, whose wallet was created by a third-party developer.
As for secure cryptocurrency exchanges, it is no secret that many of them were subjected to hacker attacks. For obvious reasons, they are a big game for cybercriminals. In this case, partial protection can be implemented on the user's side.
For example, don't forget to turn on two-factor authentication. However, certain protection tools should be used by the exchanges themselves. In reality, the services often skimp on key storage.
Choosing a stock exchange is tricky. As one of the options, you can use decentralized exchanges, where all operations take place on users' workstations. In this case, the risk of compromising data and funds placed on a third-party site disappears.
Remember to take into consideration not only the amount of fee paid and the supported currencies. There are more things to keep in mind. As per general opinion, the most important thing is security features provided. Those include two-factor authentication to access online wallets and exchanges, multiple backups.
Antivirus With a Firewall For Your Device
Firewall is a device or software designed to filter (enable or disable) network data transmission. The technology is based on a set of certain rules. The firewall is used to protect networks from unauthorized access.
A software firewall is a software installed on a computer that needs to be protected from network threats. The advantages of this type of firewall include a simpler setup and the lack of additional equipment.
The drawbacks of software firewalls could be found in the fact that they occupy system resources. They must be installed on all workstations and servers of the network.
All modern operating systems come with software firewalls that are already installed by default. However, if you have a desire to try another software firewall or you have a preference then you can find a great number of them just by searching the Internet.
So what would happen if you didn't use a firewall? Let's consider a simple example of running a crypto transaction. You copy the recipient address and paste it into the transaction form in your wallet.
This is where harmful scripts, such as CryptoShuffler or ClipboardWalletHijacker, come into play. What they are doing is quietly replace the copied data in the clipboard.
You copy one blockchain address and in the transaction form you insert a completely different one. Who checks this long sequence of digits? No one does. The sent coins are quietly transferred into the hackers' wallets. Of course, you can easily find out exactly which address your coins went to, but what's the point?
Such harmful scripts are easy to implement and difficult to notice. To prevent the intrusion try and use QR-codes whenever possible and, obviously, get a good antivirus for your device. Remember that open source options are generally safer.
As for antiviruses themselves, look out for safe and trusted among the community options. As always, open source software is more secure but it is only your choice to make. However, we should mention that ESET and BitDefender are the most popular choices.
Using Linux or Mac OS, do not skip on antivirus as well. Those operating systems get them too.
Talk Less about Your Savings
When working with crypto there are several dangers. On the one hand, those who pay for goods and services using crypto often count on anonymity. However, in reality, it is a big issue and the bone of contention among the community.
There is a number of tools that allow you to identify payers by analyzing cookies and other data. Not to mention online stores that transfer information about you to third parties such as virtual advertising space operators.
Not all currencies are truly anonymous. So it is also worth mentioning the possibility of users losing their personal data. Few people acquire full anonymization of payments and even fewer people manage to keep it. The log of transactions in the blockchain keeps a full history of payments. It is not so difficult to access personal data.
That's why it is really important to keep not only your private keys but also your funds' private information to yourself. Do not brag, do not de-anonymize yourself if you are not ready. Use privacy coins like Monero, Zcash, Zcoin, or Verge. They do not allow third parties to track your transaction and connect your personal info to your funds.
Use Safe Internet Connection
Do you know who owns free Wi-Fi located in a cafe or in the neighbourhood? Consider you cannot say with certainty that you know its owners and the circle of people who have access to it.
Then it is better to refrain from using this network when working with crypto. Always use approved Internet hotspots. Preferably those controlled by you.
Wireless Security Protocol (WPA2) has several vulnerabilities. Without going into technical details, we can briefly say the following thing. Your Wifi at home, at work or in the car can be hacked by any somewhat decent hacker.
Hacking your Wifi connection will give them the opportunity to scan all the information passing through the wireless network. They will be able to get logins and passwords to your crypto wallets and accounts on crypto exchanges.
In theory, cybercriminals are unlikely to spend time on target attack on your home WiFi. But only if you have kept a low profile on your crypto savings. However, open public networks in cafes, airports and other places are another matter completely. There, it is so much easier to lose your data!
So, do not forget to never log in to crypto wallets and exchanges accounts using a public network connection. You might be lucky once or twice but, at the end of the day, your data may be stolen. Also, check for software updates for the Wi-Fi router and download them only from the manufacturer's official website.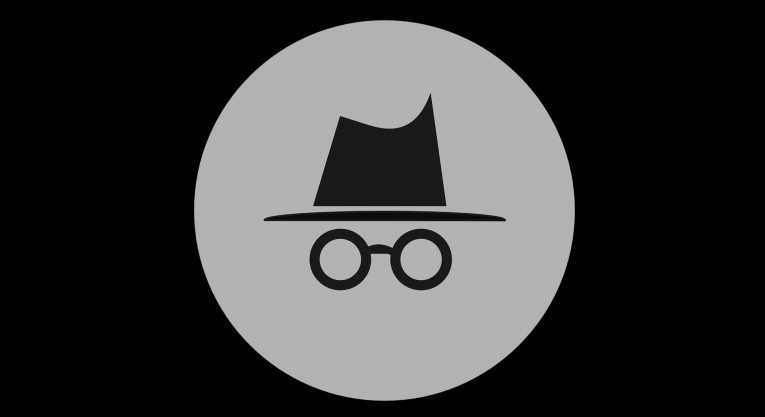 Use Incognito Mode
If possible, select a separate browser that you will use for crypto operations. Do not put any extensions on it, especially crypto extensions. They can replace websites or intercept what you type on the keyboard.
To be sure in the website, you need to add your most used crypto websites to your bookmarks. Then, open them through them. Do not type in the address in the browser bar, and certainly not search them through a search engine.
The search engine has a lot of advertising, some of which leads to phishing websites. Those are websites that are not visually distinguishable from real ones. They require you to enter your login and password, bank card details, a private key from a crypto wallet. This is the simplest way to lose your funds.
Some people may consider using the incognito tab in your browser. However, you should always remember that the incognito mode does not hide your identity! It is simply a tool to not save cookies or search history. First things first, you need to choose a secure browser.
Many people consider Google Chrome the most secure browser out there.
Internet security starts with good software so do not forget to choose it carefully. As another option, you may use the Tor browser. However, do not forget that it seriously affects the speed of your connection.
Set Up 2FA
Last but not least, set up two-factor authentication, connect your mobile phone number to the email with a password request at the entrance every time. These measures may seem superfluous, but if someone else tries to enter your mail by hacking or retrieving a password, there is an unpleasant surprise for them.
It is not necessary to install this protection on all emails. If you do not use them for working with crypto just skip. But all email addresses connected with crypto should be protected as much as possible.
As for 2FA, preference should be given to methods without SMS. For example, Google Authenticator is a good choice for protecting your accounts. It is available both for Android and iOS.
Well, that's it! We hope you have enjoyed this guide on Internet security software, crypto key storage, and more! Obviously, this list does not cover all the security requirements. Keep your eyes on the latest news and stay safe!