Going Beyond Crypto Exchange: ChangeNOW Ecosystem
In the era of growing crypto use, ChangeNOW Crypto Exchange offers the most comprehensive selection of crypto products and services in one ecosystem.
At its core, a crypto ecosystem is a set of products and associated services that work well together and are tailored to the needs of crypto users at a particular stage in their cryptocurrency journey.
Interested in buying or exchanging crypto? You can use our ChangeNOW exchange platform. Need to store or manage your assets? Try out our NOW Wallet. Weary of monitoring your crypto performance across different wallets and crypto exchanges' accounts? With NOW Tracker, you can keep track of them all in one app. Want to add a crypto payment button to your site? You're in the right place.
Below is a detailed overview of these and other ChangeNOW's products to help you get the full picture.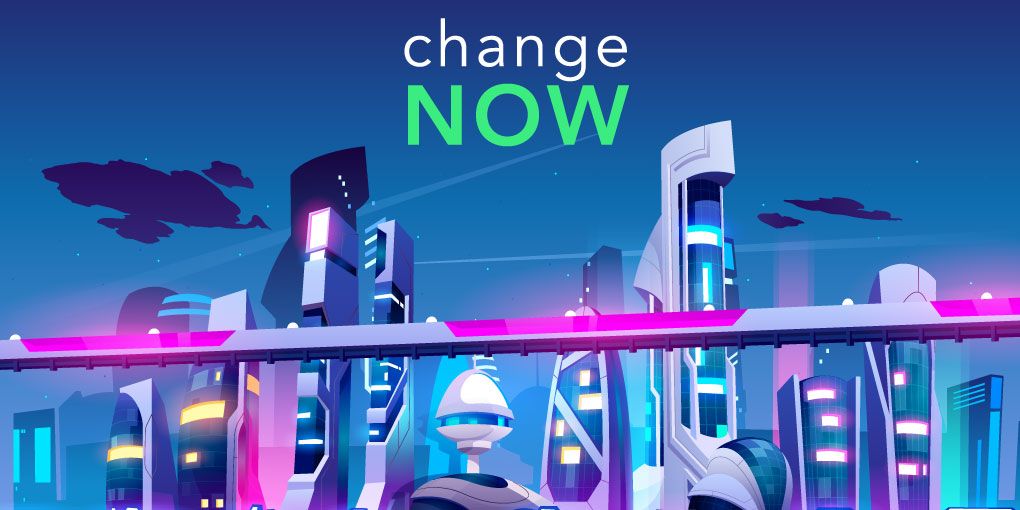 ChangeNOW Exchange
Our crypto exchange platform is the core product that allowed us to break into the crypto market in 2017 and grow into an industry leader today. It remains the backbone of our ecosystem.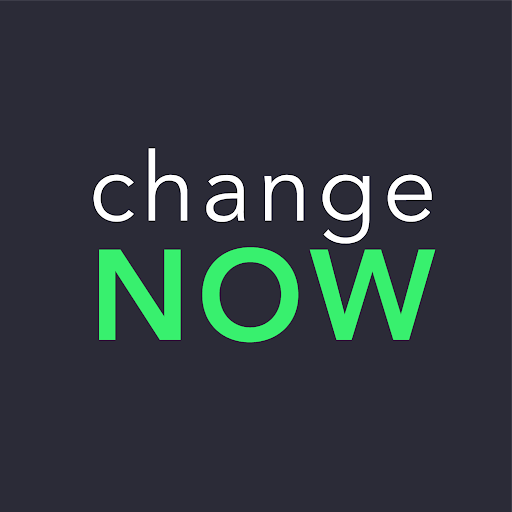 If you're looking for a safe, fast, and transparent cryptocurrency exchange service, we've got you covered. Get a sense of how easy and beneficial it can be to handle a crypto swap:
Exchange more than 400 cryptos for your cryptocurrency or any of the 60 fiat currencies, with the latter option made possible thanks to our partnerships with Simplex and Guardarian.
Choose between the floating rate or the fixed exchange rate. In a floating rate exchange, you get the current market price based on network fees and market conditions (which makes it a rollercoaster ride, as we saw last year). However, a price swing of more than 3 percent will halt the transaction, and you can either accept the new rate or request a refund.
If you prefer not to deal with market volatility, you can lock in the expected rate for 20 minutes in a fixed-rate exchange, though you'll need to pay more for that option.
With absolutely transparent transaction fees starting from 0.5%, you know what you'll receive from the get-go. And no surprises.
Buying a digital asset can cost as little as $2 worth of another crypto, and you can buy as much cryptocurrency as you want – we don't place an upper limit on the amount you can exchange.
Mobile Exchange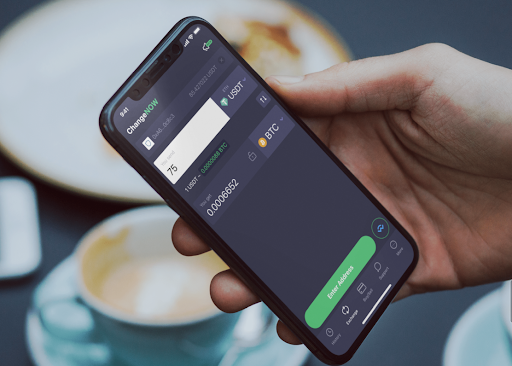 The mobile ChangeNOW app for Android and iOS brings our flagship exchange platform to your fingertips. Mobile Exchange requires no registration and has no limits on amounts to exchange. You can purchase Bitcoin, Ether, and other cryptocurrencies, a total of 400, on the go with other cryptos and fiat currencies using a fixed or floating exchange rate.
The ChangeNOW app can be accessed using a pin code, Face ID, or TouchID, with the data stored securely on your device. As long as it is running, you can select the time when the screen locks automatically.
The system will notify you if the network fees exceed 10% of the funds you will receive. You can ignore it or cancel the exchange before it appears. In-app customer support is available 24/7.
NOW Wallet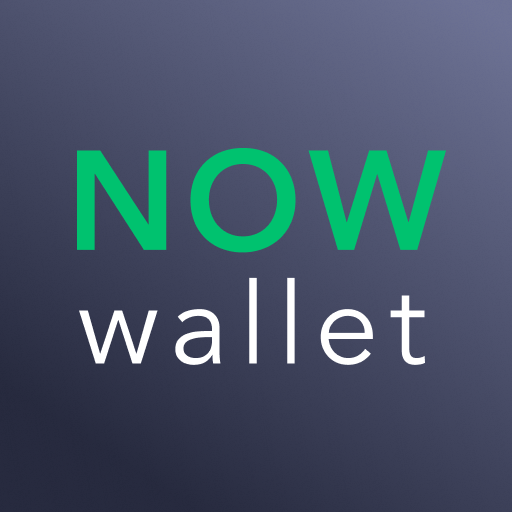 NOW Wallet is a non-custodial cryptocurrency wallet that allows you to easily manage your crypto assets without disclosing any personal information.
NOW Wallet stands out for several reasons:
You have control over your private keys.
Using the wallet requires no registration – download it and start transacting right away.
You can buy cryptocurrency with fiat money right in the wallet through the integration with Simplex and Guardarian liquidity providers.
For ETH transactions, the wallet includes advanced features like account nonce (the transaction counter of the sending address).
NOW wallet supports BTC, ETH, BNB (both BEP-2 and BEP-20 formats), DOGE, SHIB, MATIC, ADA, LTC as well as all ERC-20, BEP-20 and BEP-2 tokens that can be purchased on the ChangeNOW platform.
BEP2 staking is also available in the app which means that you can stake NOW token in the wallet and make up to 25% profit annually.
NOWPayments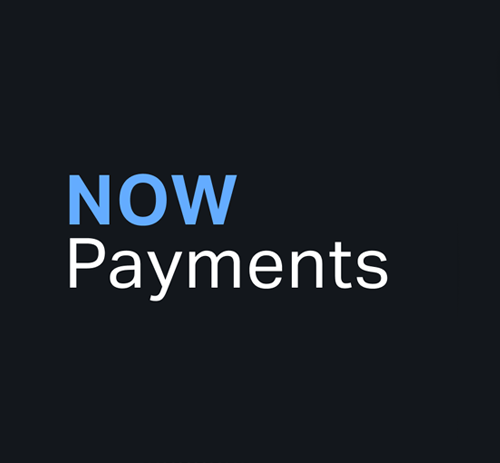 NOWPayments is a non-custodial cryptocurrency payment processing platform. You'll find it useful if you want to integrate cryptocurrency donations or payments buttons into your website, online store or social media profiles.
It basically works like this:
You sign up with NOWPayments and download a tool that you want to integrate.
Your customers choose a cryptocurrency to pay with and send it to ChangeNOW's deposit address.
We instantly convert your cryptocurrency into the coin of your choice and send it to your wallet.
NOWPayments accepts more than 100 cryptocurrencies, offers instant payouts, and has low fees starting at 0.4% as well as a 24/7 dedicated account manager to help you with the process.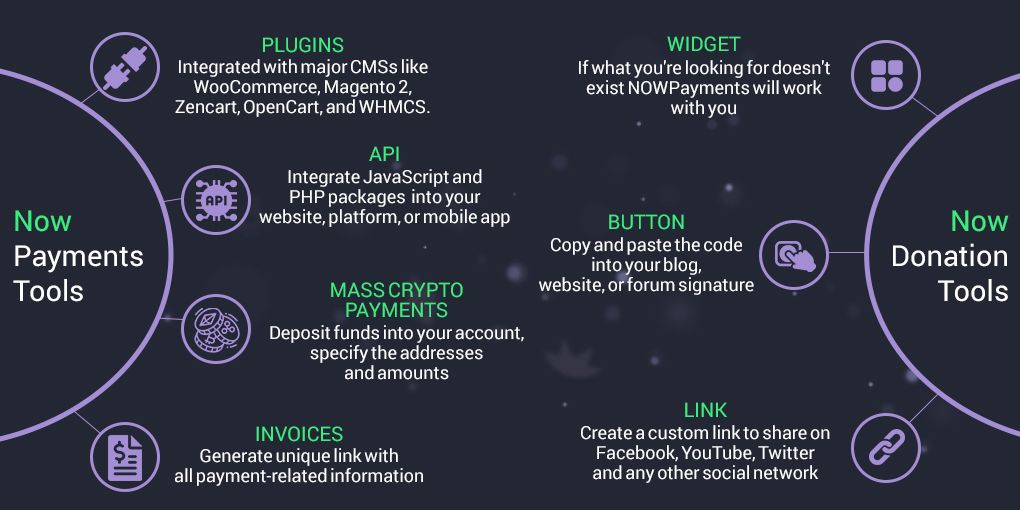 NOW Token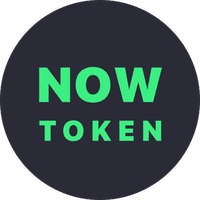 ChangeNOW's native utility token NOW is available in both ERC-20 and BEP-2 formats and happens to be one of the first tokens issued on the Binance chain.
You can use NOW Token to:
The token can be purchased directly from ChangeNOW at the best rate available. Alternatively, you can buy NOW on the Uniswap exchange or buy stakeable NOW (BEP-2) on Binance DEX. ERC-20 NOW is available on IDEX or Swapzone crypto exchange aggregator.
NOW Tracker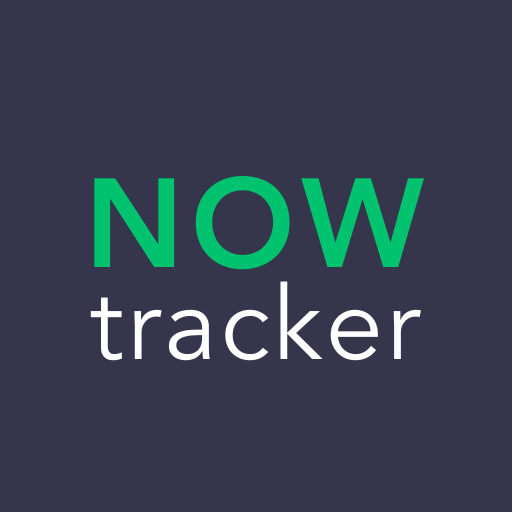 Crypto portfolio tracking app NOW Tracker lets you track the performance of your crypto holdings across your hot and cold wallets. It's available for Android or iOS devices and, just like other ChangeNOW products, doesn't collect any personal data.
It's possible to view the market value of over 10,000 cryptocurrencies in another cryptocurrency and 23 fiat currencies in NOW Tracker. There are also graphs of portfolio distribution by ticker and network.
You can restore your crypto portfolio when you need it with an AES-encrypted backup. NOW Tracker also allows you to analyze the current value of crypto and fiat assets that you don't hold – that's a handy feature if you want to monitor an asset's performance before actually investing in it.
NOW Loans
NOW Loans is a secure and transparent crypto lending service that allows you to borrow funds in USDT or USDC with your cryptocurrency as collateral and use them in trading.
NOW Loans stands out for the following reasons:
A loan has an unlimited term. You can apply for a short-term loan to be paid back in a few hours or a long-term loan running several years.
There are no monthly payments. You're charged what you owe when you close your loan.
Exceptional security. Your money is kept in a secure wallet with 24 hour monitoring. Safe-listed IP addresses, a VPN network, and private keys renewed monthly all boost security.
No hidden fees and fixed LTV and APR rates. There is a 50% loan-to-value and a 10% annual percentage rate offered by NOWLoans. The loan calculator will display the amount you'll receive, the interest rate you'll pay, and what collateral you need to deposit.
ChangeNOW accepts the following coins as collateral: BTC, ETH, BCH, FIRO, XMR, NANO, DOGE, XRP, DGB, UNI, LINK, MKR, CHZ, SNX, COMP, ENJ, BAT, SUSHI, YFI, ZRX, FTM, BNT, SHIB, ADA, RVN, GRT, USDT, USDC. In the future we plan to add more coins acceptable as collateral.
Also See: Nano fiat purchases are available NOW! You can take out a bull market loan or bear market loan, depending on your trading strategy and make a profit despite market volatility and price directions.
NOW Nodes
NOW Nodes is a Blockchain-as-a-Service that provides access to Full Nodes and Explorers via API. More than 50 blockchain networks are supported, including BTC, ETH, and BSC, bringing the total to more than 1,000 coins.
The following are some of the advantages of NOW Nodes:
A one-stop for all your explorers
Connection speed of 1 GB/s
The most advanced and safest technologies
You can get started for free with 20,000 requests per day, access to all nodes, and 24/7 ChangeNOW support or try Standard, Pro, and VIP packages that come with advanced features.
ChangeNOW Affiliate Program
Monetize your website or app with our API solutions using our affiliate program.
ChangeNOW Blog
One of the top 5 crypto blogs to read in 2022, ChangeNOW Blog is an all-in-one destination for everything you need to know about crypto.
We strive to make crypto knowledge more accessible to a wider audience in a straightforward and understandable way, as part of ChangeNOW's efforts to promote mass adoption of cryptocurrencies.
Here's how we categorized the blog for your convenience: