ChangeNOW Keeps Developing B2B(2C). Partner's Page Update
As you may have noticed, last year our website went through some major changes.
We've been redesigning the interface to make navigation through our platform more intuitive and smooth. At the end of the year, there was a large update of our partners' page. Now, all information regarding ChangeNOW's B2B services is thoroughly explained and illustrated in the For Partners section of our website. On this occasion, we've decided to remind you about the ways you can make profit together with ChangeNOW thanks to our B2B(2C) options.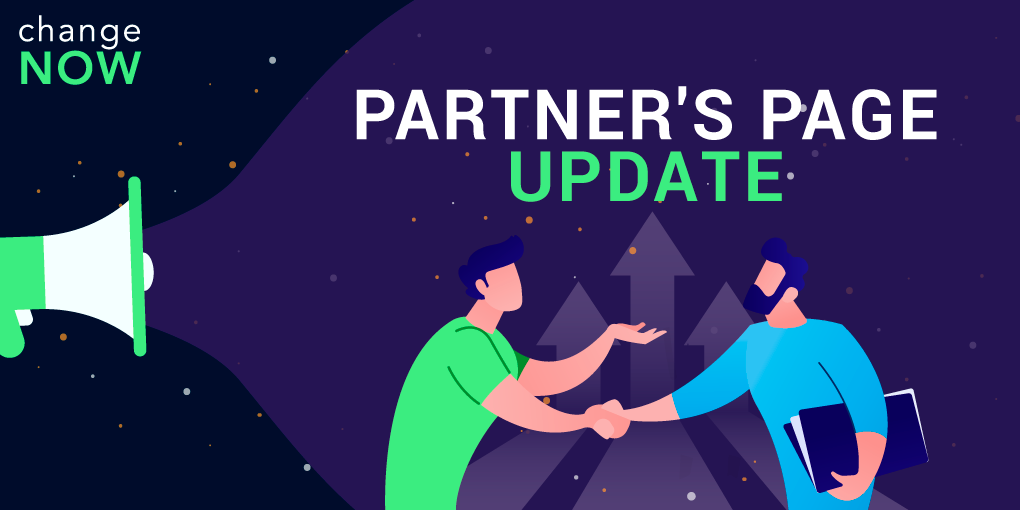 First of all, there's a list of certain benefits from partnering with ChangeNOW which make us stand out among other crypto platforms. A wide range of NOW solutions can help to enhance practically any business, from digital wallets and exchanges to coins. One of the most important advantages is the flexibility of our profit system – ChangeNOW allows its partners to choose the percentage of their revenue, starting with the basic rate of 0.4% from each transaction. Registration and integration is free of charge. Besides, ChangeNOW B2B services guarantee complete security and customer support 24/7. Let's briefly review each of the solutions.
Exchange API
API is our main B2B tool. Instant exchange API will help enable your platform to carry out crypto transactions at fixed and floating rates. This tool is highly functional and flexible – it is suitable for both mobile and web development. The integration process is very easy and usually takes only a couple of weeks. As mentioned above, setting your own fees and 24/7 support is available with this service.
Payment Processing API
Our payment gateway stands for promoting crypto mass adoption. With this tool, you can effortlessly enable your business to accept crypto payments. More than 100 cryptocurrencies and on-demand listings are available. ChangeNOW also provides a flexible fee system and discounts.
Traffic Monetization
Traffic monetization allows various websites to make extra profit with the help of our widgets, plugins, and referral program. Embedding a neat ChangeNOW widget or button to your platform will let your users exchange crypto without leaving your website and reward you with 0.4% revenue from all the transactions. Our customized WordPress Plugin can help you create your own exchange service and earn crypto from it. Finally, the referral program might be the easiest way to make money with ChangeNOW. By sharing affiliate links on your website, blog, or social media, you receive revenue from each exchange carried out via your link. To predict the exact profit you can receive with any of the solutions, use the Benefit Calculator on our website.
Custody API
NOWKeeper is our custodial service which provides storage and protection of your crypto funds. Access to more than 200 crypto assets and 24/7 support are available. Our custody API gives you a chance to store and process any crypto operations on one single platform.
Asset listing
Listing your coin or token on ChangeNOW will give you a lot of benefits. Our platform will attract a wide audience for the asset and will make it available for exchange, payments, storing in our NOW Wallet, etc. The list of 350+ cryptocurrencies on ChangeNOW is a proof of this successful collaboration.
Liquidity Provider
This API key can help you build your own perfect crypto exchange service. The only condition for integrating this solution is the ability of your business to operate with one crypto asset. ChangeNOW will provide other coins for exchange, at the best rate and speed.
White Label
We have created special customized White Labels just for you. ChangeNOW gives you a key to create your own digital wallet, swap exchange, or a Telegram bot. Setting up and making profit from your crypto exchange is free and super simple with our installation guide. Our White Label crypto wallet provides access to 1000 crypto assets and includes a wide range of features. Support and maintenance of the service are available. Lastly, you can integrate a swap exchange in Telegram, a platform that guarantees simplicity and privacy. Check how much you can earn with White Label Telegram Bot or crypto exchange by using our Benefit Calculator.
We are constantly improving our B2B solutions by making them more flexible and simple to integrate. Anyone can choose a perfect service suitable just for them out of the wide range of options we offer. Our list of trusted partners already includes many prominent crypto platforms including Binance, Trezor, Bitcoin.com, Atomic Wallet, Guarda, etc., and we are always open to start new partnerships.