ChangeNOW January Media Digest
ChangeNOW has had a pretty busy beginning of the year. In January, our team members published a few exclusive articles and participated in crypto expert panels.
Last month, our ecosystem also got reviewed in several important financial media outlets. As always, we have gathered all the publications about ChangeNOW and will share them with you in this month's media digest.
Independent Media About ChangeNOW
ChangeNOW reviews in independent media sources always help us see our pros and cons and encourage us to improve. We are grateful for all the honest criticism and praise we receive. The latest review of our exchange service on Bitcoin-trading.io made us very happy as it contained a positive description of our work:
"It is a great service for private and instant cryptocurrency exchanges. It has excellent customer service, an experienced team, great rates and a well-designed service that is easy enough to use for anyone interested in buying or trading cryptocurrencies."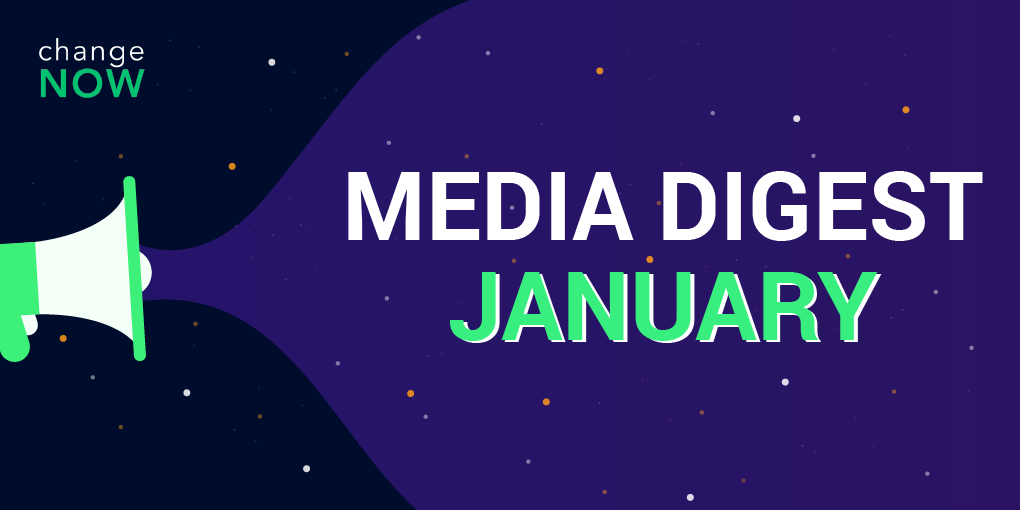 Our review on Benzinga.com was updated this January and now includes information about ChangeNOW B2B solutions, spokespeople, cashback, ChangeNOW plastic Visa card, and more.
An article recently published on Cryptonews.com gives a detailed explanation of ChangeNOW Affiliate program and describes the latest For Partners page design changes:
"The recent update to the ChangeNOW Affiliate Program made it even more accessible and convenient to work with. The intuitive interface, new traffic monetization options and seamless integration make it an ultimate tool for earning extra profits from your crypto-fascinated audience."
Mike Ermolaev on Crypto Trends 2022
Porch.com asked multiple experts in the crypto industry to offer their advice on investing in digital currencies from home. Our Head of PR Mike Ermolaev shared his expertise and explained the difference between ICO, IEO, IDO, and IFO.
Mike was also one of the 11 panellists who shared their predictions for 2022 crypto market when interviewed by Invezz.com. Our Head of PR commented on the MetaVerse and NFTs development:
"In my opinion, the GameFi industry is set to explode in 2022. Although DeFi has become a popular buzzword in the crypto space, GameFi is increasingly catching on. At this point, most wallets that interact with smart contracts are for playing games."
Exclusive Articles
Behind the Scenes of Kazakhstan's Political Crisis – Can Crypto Mining Survive There?
ChangeNOW's Head of PR Mike Ermolaev wrote an op-ed for the Daily Hodl where he breaks down the current Kazakhstan crisis and analyzes its impact on the crypto industry:
"The government's plan to uproot unregistered mining activity and improve the regulation of the country's crypto mining sector is seen as a way to bring more stability and clarity to the industry in the country. However, Bitcoin miners fear the political crisis may keep the government from taking action."
Curious about the fate of Kazakh BTC miners? Then check out the whole article here.
Exclusives in Spanish and Portuguese on Cointelegraph
Every week, Cointelegraph publishes the Spanish and Portuguese translations of Mike Ermolaev's crypto market overviews. In his latest op-ed in Spanish, Mike explains the advantages of bear market and the ways to profit from it. In his two articles published on Brazilian Cointelegraph, he lists 5 worst crypto performers of the week and describes four best Metaverse GameFi coins on Solana blockchain. Don't miss out on future op-eds translated for our Brazilian and Spanish-speaking communities on Cointelegraph.com.
Besides, don't forget that you can also read these articles in English on Mike Ermolaev's profile at FXStreet.com.
We are grateful to our trusted media partners who share ChangeNOW's updates and our team members' contributions. And of course, we thank you for following our progress and helping us become better.
Cheers,
ChangeNOW team