ChangeNOW Plastic Visa Card is Available for Pre-Order
We are happy to announce that our team is planning to release ChangeNOW plastic Visa card for crypto payments.
The card is already available for pre-order through one's personal account on our website.
ChangeNOW Visa card is scheduled to be released in the second quarter of the next year, although our verified users from EU&UK can already pre-order it at the cost of 50 NOW. The pre-order option is available in our marketplace which you can find in the benifits tab of your profile. 10,000 cards will be issued in the first batch – hurry up to become one of the first owners of the ChangeNOW Visa card!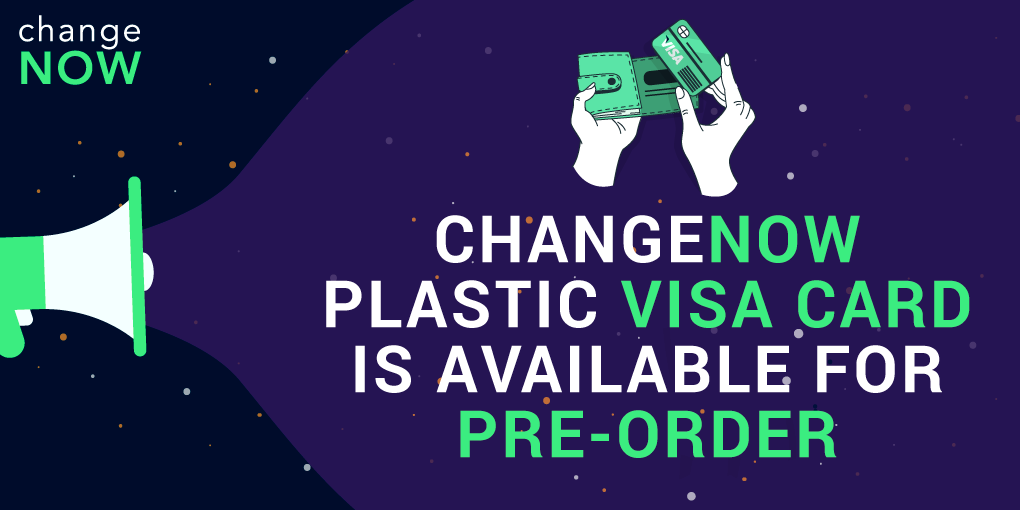 The use and maintenance of the card is completely free of charge. The list of ChangeNOW Visa card's currencies will include all the 300+ crypto assets supported by ChangeNOW exchange service, as well as some of the most widely used fiats such as USD, EUR, and GBP. You will be able to shop using ChangeNOW card at all online and offline outlets that accept Visa.
ChangeNOW reserves the right to modify the conditions, cancel, or limit the issuance of ChangeNOW cards. Users will be immediately notified if any changes are to occur. All customers are eligible for a full refund in case the issuance is postponed or cancelled.
Welcome to the NOW experience!