Weekly Recap: Fantom, Aave Flourish Despite Uncertain Market Conditions
Bitcoin Gold led FTM, Loopring, and AAVE in a spirited comeback amid the market bear. However, Waves and Helium (HNT) continue their decline, breaking new supports.
Last week was a terrible one for Bitcoin, and by extension, the majority of the crypto market. However, towards the end of the week, a part of the market began to make minor recoveries. After dropping to $28,000 on Friday, Bitcoin switched gear on Sunday, sitting just above $30,000. However, its newfound 30k support did not last long, and the leading crypto continues to vacillate around $29k-$30k at writing.
Ethereum has likewise been in the red, mostly trading below the $2,000 mark all week. In contrast, old friend Ethereum Classic racked considerable gains, surging by more than 24% in the past 7 days.
The past week has also not been kind to metaverse coins, which is unlike the climb Apecoin enjoyed the previous week. Decentraland (MANA) is down by more than 8% in the past 7 days, while Apecoin (APE) struggles with 6% losses. The DeFi sector also lost over $0.4 billion from the total value protocols (TVL), dropping to $55.2B from its high of $73.46B at the start of May.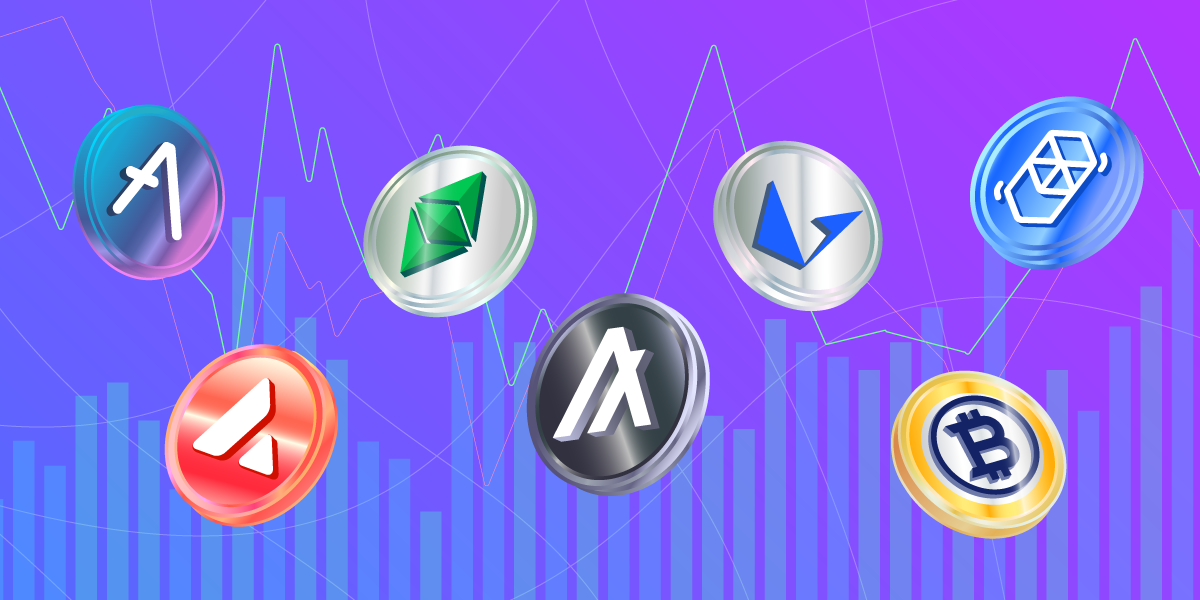 Top Gainers: Bitcoin Gold, Loopring Record Gains Amid Bitcoin's Bearish Sentiments
Bitcoin Gold
Despite the general crypto market's bearish sentiments over the last week, Bitcoin Gold (BTG) performed quite well. BTG, which opened last week at $20, is now trading just below the $24 mark. On Monday, Bitcoin Gold reached a high of $34.50, its highest level since the end of April. The performance of BTG could be likely attributed to Robert Kiyosaki's tweet suggesting that Bitcoin and Gold be "saved". The bullish move has increased its market cap to more than $417,000,00, restoring it once again into the "top 100". At the time of writing, the Bitcoin hard fork had gained about 22% in the previous seven days.
Loopring
Loopring is one of the few coins that has recovered quickly following the market's general decline. The recovery followed the launch of giant gaming firm GameStop's self-custodial wallet, which utilizes Loopring's ZK-rollups technology. Loopring also reached a high of $0.667 on Monday, after a bullish weekly pin-bar pattern the previous week.
Earlier in March, the price of LRC increased by 50% following a similar announcement of GameStop's NFT marketplace integration. LRC is currently trading at around $0.59, representing a 21% gain over the last seven days.
Fantom
Fantom was not left out, as it performed admirably, after a grueling tough time, much to the surprise of its community. The popular blockchain's native token has risen by more than 17% in the last seven days. The reason for the change owes to speculation about Andre Cronje's return to the notable DeFi project. Andre is a well-known developer in the field of DeFi. Rumors of Cronje's return to the Fantom project and traces of GitHub activity were enough to give FTM a green weekly candle this week.
Fantom is trading around $0.41 at the time of writing, down 5% from its weekly high of $0.522.
Aave
Aave, a popular liquidity protocol, is another top gainer with double-digit returns. Despite the market's negative sentiment, AAVE has been moving bullishly since the second week of May. A few days ago, the decentralized liquidity protocol announced a new project dubbed the Lens Protocol, a decentralized social media platform. The new development may have also increased the value of its project. Furthermore, the price of AAVE has traded roughly 14% higher over the past 7 days.
Aave, which has a market cap of over $1 billion was trading at $100 at the time of writing.
Ethereum Classic
Unlike ex-sister Ethereum, Ethereum Classic (ETC) has also shown renewed bullish strength. In the last seven days, the price of ETC has risen from around $21 to $23.66, representing more than a 13% increase. In addition, the token for the decentralized computing platform reached a high of $25.69 on May 25th. According to a cryptocurrency journalist, an increase in miners could be one of the reasons for ETC's increase. He adds that miners are currently moving away from Ethereum due to the upcoming Merge phase of the blockchain.
Top Losers: Blockchain Protocols Waves, Kadena, Helium Dig Deeper
Waves
This multi-purpose blockchain platform is no stranger to the "top losers" list. The project's token, which was worth $63.88 on March 31, has been in a steady decline since then. Although the market experienced several brief rallies, WAVES failed to capitalize on the opportunity to recover. Moreso, WAVES is down roughly 21% over the past 7 days. At writing, WAVES was trading a little below the $6 mark.
Kadena
Kadena proved to be resistant to the recent fall for a time, rallying briefly in mid-May. Also, developments appear to be ongoing, as the proof-of-work blockchain network recently launched KDSwap, a decentralized exchange. On the other hand, Kadena has been falling since its recent high of $3.48 last Sunday. Since then, KDA has dropped by nearly 35%. KDA has dropped by nearly 21% in the last week. At press time, KDA trades at around $2.30, and could rebound if it manages to break the $2.5 resistance soon.
Helium
The recent market downturn also had a severe impact on the Helium blockchain. Similar to WAVES, Helium (HNT) has declined since April, with only minor recoveries. HNT, Helium's native token, appears to be moving downwards on the chart, attempting to sink past its previous low of $7.28. In addition, HNT has dropped 15% within the week to trade at $7.57.
Algorand
Another bad week for the proof-of-stake (PoS) blockchain, which continued to drop after falling from its previous high. ALGO, the protocol's native token, fell to $0.42 from a recent high of $0.50 last Tuesday. ALGO is currently approaching its previous support level, having lost roughly 13% this week. Some analysts have also predicted its possible next drop to be the $0.34 mark.
ALGO, which has a market cap of almost $3 billion is trading at $0.40 at the time of writing.
Avalanche
Avalanche bravely spiked to a high of $37.07 last Sunday, even amid the Terra-inspired crisis. Subsequently, AVAX broke through its daily support of $27.51 on Tuesday, reaching a new low of $26.87.
The PoS token lost about 14% of its value this week, making it one of the week's biggest losers. At the time of writing, AVAX is worth about $28, with a 4% recovery in the past 24 hours.