TRON Coin Review 2020
Behind the TRX coin lies one of the largest blockchain-based projects with a rapidly-rising network backed by a cutting-edge system and great features comparable to Bitcoin and Ethereum on daily use. TRON has grown to become one of the largest and most used cryptocurrencies in the world. It's been incredible witnessing TRON climb up to the top 20 cryptocurrencies in the market. In our impartial review, we'll give you an insight into all aspects of TRON TRX Coin.
Behind the TRX coin lies one of the largest blockchain-based projects with a rapidly-rising network backed by a cutting-edge system and great features comparable to Bitcoin and Ethereum on daily use. TRON has grown to become one of the largest and most used cryptocurrencies in the world. It's been incredible witnessing TRON climb up to the top 20 cryptocurrencies in the market. In our impartial review, we'll give you an insight into all aspects of TRON TRX Coin.
What is TRON?
TRON is a blockchain-based project that was held to high standards and aims to bring the internet to a decentralized state. This open-sourced cryptocurrency project was established in Q4 2017 by a Singapore-based non-profit organization named Tron Foundation. This ambitious project was founded and headed by Justin Sun (currently serving as CEO), and it also has a dedicated in-house development team that includes renowned technology stalwarts.
TRON's network was temporarily released on the Ethereum blockchain in 2017, then they moved to their own blockchain and released TRON's open-source protocol later in 2018. The TRON Protocol is one of the most widely used blockchain-based operating systems in the world. It offers public blockchain support of high reliability, high scalability, and low cost. The developers' main goal is to build a free, global digital content entertainment system with a distributed storage technology that allows an easy and cost-effective sharing of digital content.
How Does TRON Work?
TRON is an incredibly interesting project for everyone interested in entertainment and media. Imagine a platform that combines Netflix or any streaming service you favor and the decentralization. While Netflix or any other streaming services are taking the lion's share as a cut for hosting the movies or the entertainment content on their platforms and are paying the remainder to producers.
TRON replicates this business model but by spreading the content on a public blockchain, excluding the middlemen, and acting as a distributed storage facility. This, in turn, makes the process more efficient and cost-effective for the content creators by allowing everyone to host their content and allowing the global audience to pay directly for the content creators to access the content. TRON protocol is the blockchain's entertainment system of free content, in which TRON coins (TRX) are circulated. The economic system of the TRX market enables direct interaction between providers of digital entertainment content and users. That's what TRON's project is revolving around, but what about TRX?
What is TRX?
TRX is the cryptocurrency of TRON that can be used by content consumers to pay creators for in-game assets, for example, within any TRON game TRX coin can be used as a currency in gaming, to reward creators directly for their entertainment content, or to purchase additional access. You can also trade TRX for other cryptocurrencies like ETH or BTC within crypto exchanges like Binance or just through the ChangeNOW exchange tool where you can also convert TRX to USD.
Pros and Cons of TRON Cryptocurrency
Pros
TRON has many features like peer-to-peer transactions, consensus mechanisms, smart contract protocol, supporting gambling and currency exchange for gaming, and flexibility on blockchain applications.
TRON's presented technical solutions can widely expand its scalability as it supports a large number of running applications with the ability to maintain a significant entertainment content on its network, in addition to supporting game currencies within its ecosystem. All of which can bring a huge user base in the future.
TRON's blockchain has a high-throughput as it is able to process more than 2000 transactions per second which surpasses Bitcoin and Ethereum ability to a reasonable degree for daily-use.
TRON is heavily capitalized and supported by well-known Asian businessmen like Yin Mingshan (CEO of industrial giant Lifan), Tang Binseng (creator of "Clash of Kings" game), and others. This could be a mark on a serious faith in the project's prospects.
Cons
Many have criticized the team of TRON for being excessively ambitious. For instance, their 10-year scheduled roadmap casts some doubts, it's not clear enough how they are supposed to go on their way to achieve all their goals.
TRON TRX price is subject to be affected by uncertain TRX TRON news, scandal-related TRX events or rumors. This happened when some people who came to TRON's office in Beijing were claiming that TRON was involved in the fraudulent scheme called Wave Field Super. They claim the project of Wave Field Superwas was covered by the TRON brand, to be clear later that TRON's official representatives were reckless as they haven't refuted these rumors for a long time. But later, Justin Sun declared that TRON had nothing to do with this scam project and that he is ready to help the police catch the criminals.
The Founder of TRON
Justin Sun, was born in China's Qinghai Province in 1990. He has a bachelor of arts in history from Peking University and a master's degree in East Asian studies from the University of Pennsylvania. He also completed his academic career successfully after three years of study at Hupan University, where the Principal Jack Ma presents Justin Sun with a diploma after submitting his thesis titled "The Birth of a Decentralized Internet".
Sun has earned a reputation in the blockchain space for his enhanced marketing tactics. In March 2019, he announced a contest on Twitter to give away a Tesla, in which he switched back and forth between winners. Also, he organized a charity lunch meeting with billionaire and Bitcoin critic, Warren Buffet, to develop the future of cryptocurrency and decentralized apps. With his broad experience, he focuses on expanding TRON's global business by building a strong foundation for TRON's global community.
TRON's Partnerships and Achievements
Partnerships and accomplishments of TRON are multiple, but the most important ones are:
In June 2018, TRON acquired the peer-to-peer file-sharing giant BitTorrent.
The recent acquisition of a blockchain-based blogging and social media website, Steemit.
The biggest accomplishment TRON has made was in October 2019, when it formed a partnership with Samsung.
TRON network received about 12% of Tether's (USDT) USD stable-coin supply from Ethereum, in October 2019.
The TRON platform is currently running nearly 700 decentralized applications (DApps), knowing that there were only 70 DApps at the start of 2019. This is a clear demonstration of TRON's success within a short period of time, making it the leading DApps provider in the industry.
Interesting enough, TRX market and TRON TRX coin value could be growing in the future as we see many partners joining Tron's project and we anticipate more strategic partnerships throughout the coming years.
How to Mine TRON?
The inspiration for the TRON project came basically from the drawbacks of venture capitalism. Therefore, it was designed to provide the well-intentioned candidates with cryptocurrency mining covered by both finance and technology. Equipped with feasible tools, the platform has a team of developers, miners, and investors in order to convert emerging ideas into reality. Positron technology is used for mining TRX coins. It is infused into the codebase for enabling Darksend and Masternodes in order to make mining transitions smoother and more effective than ever.
Where to Buy TRON?
It's easy to get TRX coins due to a large number of crypto exchanges that support TRON coin. To buy TRX coins, here are the best ways to go: Buy TRX on the crypto exchange Today, the vast majority of exchanges support buying/selling TRX for both fiat and crypto. TRON (TRX) can be bought with either BTC, ETH, USD, or several other cryptocurrencies available. There are 43 exchange platforms in which TRX is traded and the most popular ones are Binance, Bitfinex, HitBTC, Ethfinex, Coinegg, OKEx, Bit-Z, Huobi, etc. Buy TRON (TRX) with ChangeNOW If you want to buy TRX instantly, go to ChangeNOW instant exchange tool which supports both fiat and cryptocurrencies. ChangeNOW offers you a way to buy TRX with several purchase options swiftly and safely with minimal authentication procedures.
What is the best TRON wallet?
To store your TRX coins, you have a wide range of wallets. But first of all, whether you prefer to use hot or cold (wallet not connected to the internet), you have to make sure that the wallet is compatible with the TRX cryptocurrency.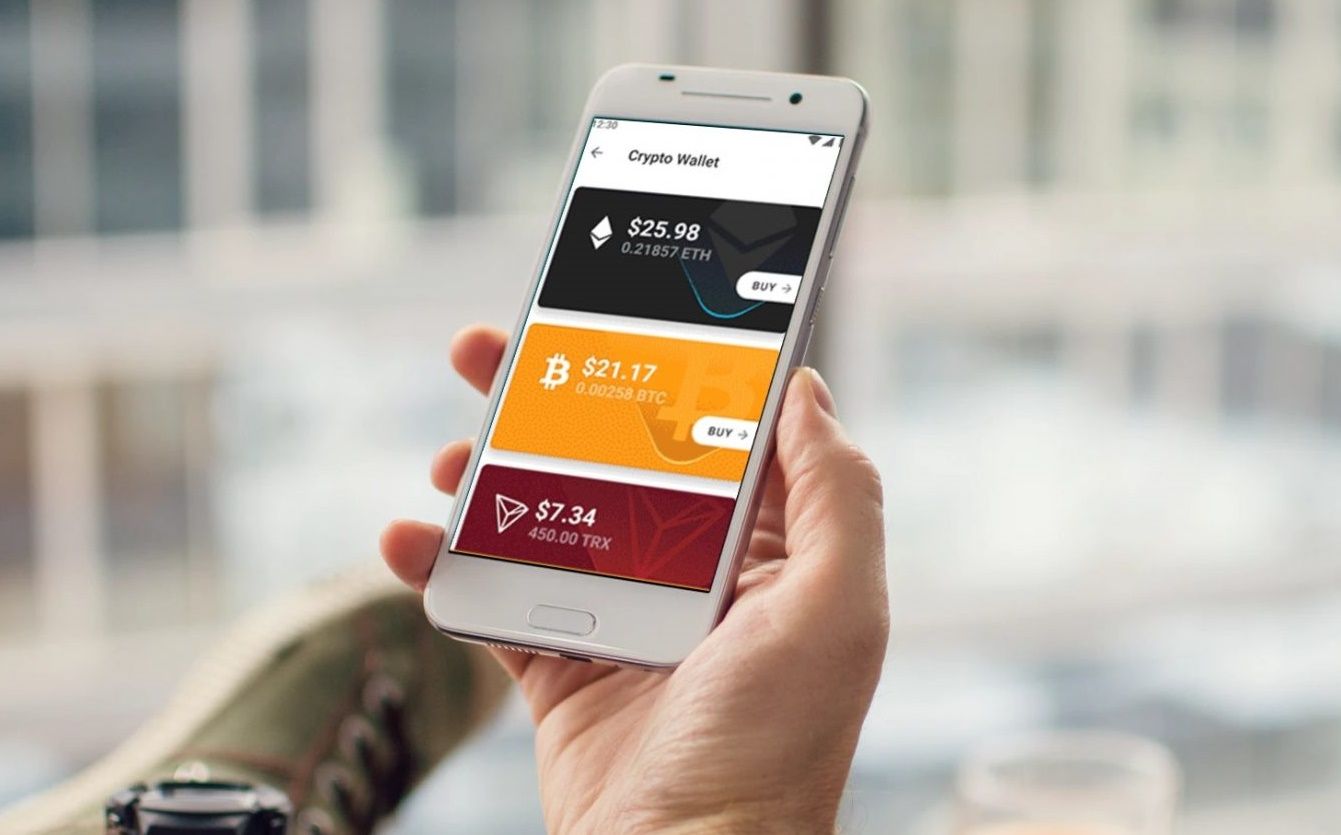 To make things easier, we prepared a list of the best wallets to choose from here:
TRON Wallet is a peer-to-peer, secure crypto wallet for TRX that is easy to set up and user-friendly. Here, everything is encrypted with a 24-symbol password. It is available for various operating systems such as Chrome, iOS, and Android.

Trust Wallet is a multicurrency wallet. It is incredibly user-friendly with a great variety of supported cryptocurrencies. It has a simple interface and an easy install process. It is also available for Web, iOS, and Android.

You can use a cold wallet such as Ledger Nano S, which provides secure offline storage of your savings.

You can also store and trade your TRX coins in exchanges' hot wallet like Binance, HTC, Exodus, Gate.io, etc.
Conclusion
With its long-term vision, committed team, reliable partnerships, experienced CEO, and solid plans that are coming true from day-to-day, TRON is boosted by a solid backing of very wealthy Chinese investors. Apart from this, the hyper-competition among smart contract platforms is crowded, and TRON will have to do more concerted endeavors to attract creators and consumers beyond gaming and gambling DApps. We anticipate more achievements and partnerships in the future of TRON and it will be interesting to see how Tron evolves to meet these expectations.
Also Read: