Salary in Crypto: 5 Stories of People Getting Paid in Bitcoin
Cases of people receiving paychecks in crypto appear on the news regularly, and they turn out to be specialists from completely different domains.
But how many people are actually interested in getting their salaries in Bitcoin, and what drives them? Let's look into the motivation of politicians, sportsmen, and crypto enthusiasts who receive digital coins for their work.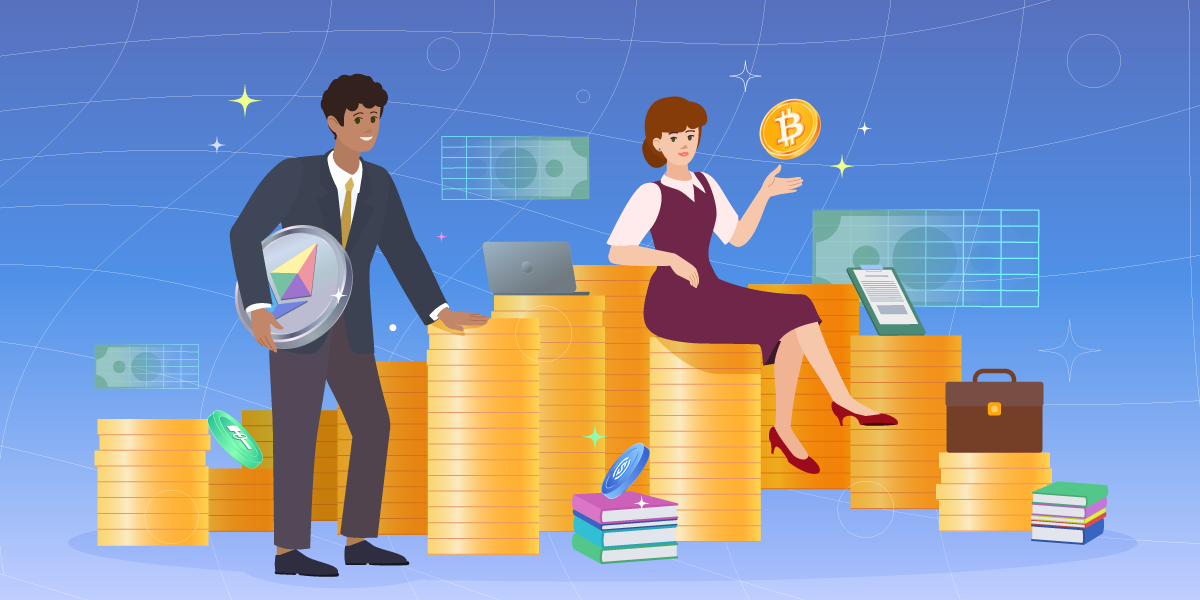 Why Get Paid In Bitcoin?
According to a study by deVere Group financial advisor, over a third of millennials (people aged between 26 and 42) and half of Generation Z (aged 25 and below) would be glad to receive half their income in cryptocurrency. What are the reasons for professionals to get paid in Bitcoin?
Investment. Those who would've anyway invested their salary in cryptocurrency don't have to bother themselves with fiat-to-crypto conversion.
Efficiency. Crypto payments are fast, cost-effective, and require no intermediaries. This simplifies accounting and helps deliver salaries in a timely manner.
Emotional aspect. Cryptocurrency and blockchain are new promising technologies disrupting traditional finance, and being part of this revolution is exciting for prospective and existing crypto owners.
Certainly, there are some downsides of accepting crypto as salary as well:
Volatility. When the market goes down, your coins are losing value, and the salary gets partially burned unless you convert it to fiat or stablecoins upon receiving it.
Daily expenses. Cryptocurrency is not yet adopted well enough to let you buy food anywhere in the world or pay bills easily with Bitcoin in any country.
These shortcomings may be resolved by receiving only a part of paycheck in cryptocurrency – exactly what some of the people listed in this article chose to do.
Francis Suarez, Mayor of Miami
In November 2021, a newly reelected Mayor of Miami Francis Suarez said he would receive his next paycheck in Bitcoin. This statement was made as part of Suarez' plan to foster the cryptocurrency industry in The Magic City – it was proposed that local taxes should be paid in Bitcoin, America's largest crypto exchanges FTX US and eToro migrated here, etc.
Suarez' counterpart, the Mayor of NYC Eric Adams, also has plans to make his city central for cryptocurrency. He responded to the Mayor of Miami that he would receive "THREE" paychecks in Bitcoin because "in New York we always go big."
It appears that for Adams, the initiative was limited to these three payouts – while Suarez still receives his salary in crypto, even though the market has significantly dropped since November. "I will note, for the record, that it's not my only salary," said the Mayor at the World Economic Forum in Davos May this year. He explained that this is not the same as if he received his entire income in crypto.
Odell Beckham Jr., An NFL Player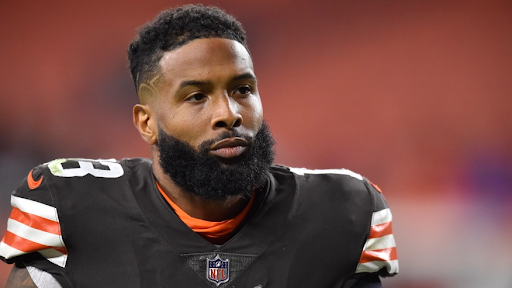 When the crypto market reached new highs in November 2021, many sportsmen announced they would get paid in cryptocurrency. One of them was Odell Beckham Jr. – an NFL player, wide receiver at the Los Angeles Rams football team. He partnered with Cash App to receive his $4.25 million salary plus rewards for the 2021 NFL season in Bitcoin.
One of the possible reasons to get paid in crypto for footballers was the growing inflation of the US Dollar – Bitcoin has been widely perceived as a hedge against it. However, as lots of money flooded into cryptocurrency from traditional markets, a strong correlation of Bitcoin with stocks has been established. Some experts argue that Bitcoin may not be such a strong anti-inflation tool as it was previously thought to be.
If the deal had been closed in November, Beckham would have received roughly 75.66 BTC at the $56,100 rate. In case the footballer hasn't cashed out by now, he might have lost about 63% from that payout.
JP Richardson, the CEO of Exodus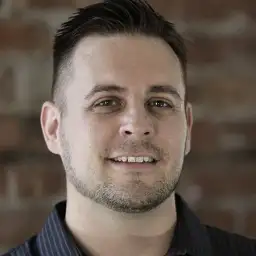 JP Richardson, the co-founder and CEO of Exodus cryptocurrency wallet, receives his salary in Bitcoin – just like 270+ members of his team. Technically, these are not crypto-only money transfers: on the payday, US Dollars are converted to Bitcoin and sent out to the employees. This is the case with the personalities mentioned above as well: Francis Suarez uses Stike to exchange fiat for crypto, while Eric Adams uses Coinbase.
Allocating money in crypto this way is a decent investment strategy: many experts encourage users to regularly buy rather than try to time the market for good moments of entry. To those team members who can't afford saving their entire salary in crypto, Richardson suggests cashing out to cover daily expenses.
Like Suarez and Beckham, Richardson also has lost a lot of money as the market collapsed. That didn't change his decision to get paid in crypto, but wealthy people can afford losses that regular crypto enthusiasts cannot. Let's consider the example of a man without great net worth who also gets paid in digital coins.
Benjamin Tyler Perrin, a Canada-based YouTuber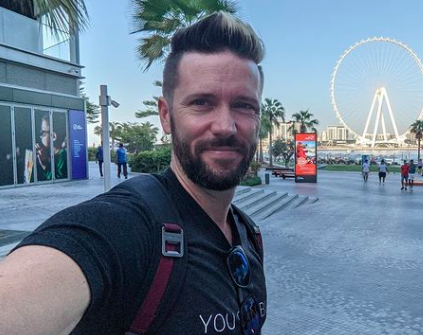 Benjamin Tyler Perrin doesn't simply earn crypto from running his YouTube channel or consulting other blockchain enthusiasts. He has decided to completely abandon fiat: in 2014, it was just a month-long experiment, while since 2020, Ben has been living solely on crypto.
Bitcoin's resistance to inflation was the main argument why Ben embarked on his fiat-free journey. He says that in Canada, living on crypto is easier than it seems: you can do quite many things with digital coins, including bill payments in services like Bitcoin Well. As for the volatility, Ben says it even simplifies his financial planning: given the Bitcoin's ups and downs, there's more motivation to properly plan and thoughtfully spend.
Olaf Carlson-Wee, ex-Coinbase Employee, CEO Polychain Capital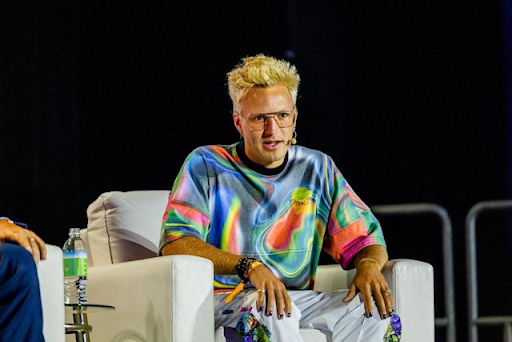 Most people listed in this article started to receive crypto recently. But had anyone decided to get paid in digital coins in the early days of cryptocurrency?
Back in 2012, a young blockchain specialist Olaf Carlson-Wee finished his 90-page college thesis on Bitcoin and became the first employee of an American crypto exchange Coinbase. "I literally cold emailed jobs@coinbase and said, 'I love bitcoin. Here's my thesis. I'll do any job,'" said Carlson-Wee.
After working in the customer service department, Olaf has quickly made it to the Product Manager and Head of Risk. For three years, Carlson-Wee had received his salary in Bitcoin. The asset cost $30 back in the day, but Olaf understood its potential and tried to keep as much as possible. In 2016, he founded the Polychain Capital fund with $200 million of assets under management.
Bottom Line
Among those who get paid in crypto, there are wealthy people as well as regular cryptocurrency enthusiasts. While the former think of it as an investment, the latter manage to pay for the bills and daily expenses using crypto. If you have an opportunity to receive your salary in Bitcoin as well, treat it with caution: the volatility can eat a significant percentage of your earnings. Here, the golden investment rule works but in a slightly different form: receive & keep in crypto not more than you can afford to lose.