Ripple to Establish Crypto Trading Marketplace for Corporate Clientele
Ripple has proposed to set up 'Liquidity Hub,' a tool that allows corporate clients to get cryptocurrencies via worldwide exchanges, market makers, and OTC systems, via a single interface.
Liquidity Hub Launch
Ripple's new flagship product, Liquidity Hub, will soon be released for Alpha launch according to the company's official blog post. The platform will handle Bitcoin, Ethereum, and a host of other coins, along with staking and yield-generation features.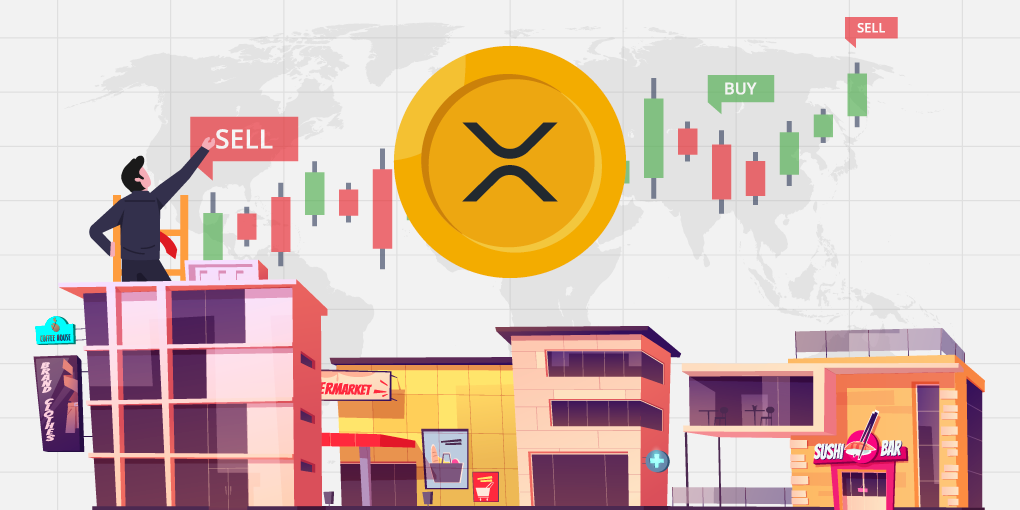 The Liquidity Hub, according to Ripple, aims to speed up crypto adoption by delivering a one-stop-shop platform, which will allow efficient acquisitions of digital currencies from various aggregated sources — from market makers to exchanges, to OTC desks. Ripple says this will be possible with its new "smart order routing" feature. Most of the Hub's operations are already being employed by Ripple's On-Demand Liquidity platform.
Coinme, a payment, and crypto ATM firm, will be collaborating with Ripple Inc prior to launch. Coinme is presently in partnership with Walmart to allow users purchase Bitcoin at various Coinme ATMs planted at Walmart stores.
Coinme was the first licensed Bitcoin ATM firm in the United States, and now has hundreds of sites across the country. The crypto ATM firm will be the first to utilize Liquidity Hub's core software system after launch.
Catering to Customer Demand
Ripple's Liquidity Hub would alleviate some of the difficulties that corporate clients have in obtaining crypto. The service uses a simplified API to address issues like lengthy or resource-intensive integrations.
"Ripple Liquidity Hub will uniquely solve for the specific pain points of enterprise customers," reads Ripple's official release, "avoiding long and resource-heavy integrations through a streamlined API, and – unlike most other offerings – eliminating pre-funding requirements in order to free up working capital."
In its relentless bid to fast-forward mainstream crypto adoption, Ripple Inc. is focusing its attention on interoperability rather than competition. At the launch of the product, Liquidity Hub will not only support the network's native XRP token, it will also work with BTC, ETH, ETC, LTC, and BCH.
Ripple Net's General Manager, Asheesh Birla, assured that the company would continue to make innovations catering first to customer demand. Ripple trades at $1.33 at press time, up 6.6% in the past 24 hours.
You can buy or trade any of your preferred tokens for Ripple's XRP on ChangeNOW without any hidden fees.
Welcome to the NOW experience! The ChangeNOW team presents you with the new community-inspired crypto wallet – NOW Wallet.