Ripple Collaborates with Nelnet to Reduce Global Carbon Emissions
Ripple has partnered up with Nelnet, a financial services firm headquartered in Lincoln, in new efforts to reduce carbon footprints and gas emissions across the world.
Agreements between Ripple and Nelnet
As part of the arrangement, Ripple would invest $44 million in the firm's renewables business segment to help finance solar energy projects in the United States.
Ripple's head of social impact, Ken Weber, believes that reducing the sector's carbon footprint ought to be a top priority. The solar projects funded by the Ripple Nelnet Renewable Energy Fund are expected to mitigate nearly 1.5 million tonnes of CO2, which is equal to CO2 emissions from using 154 million gallons of fuel.
In June 2020, Nelnet began providing services to corporate developers in an attempt to broaden its business, which had previously been heavily reliant on the student loan sector. Two years before then, Nelnet began to actively support solar energy projects.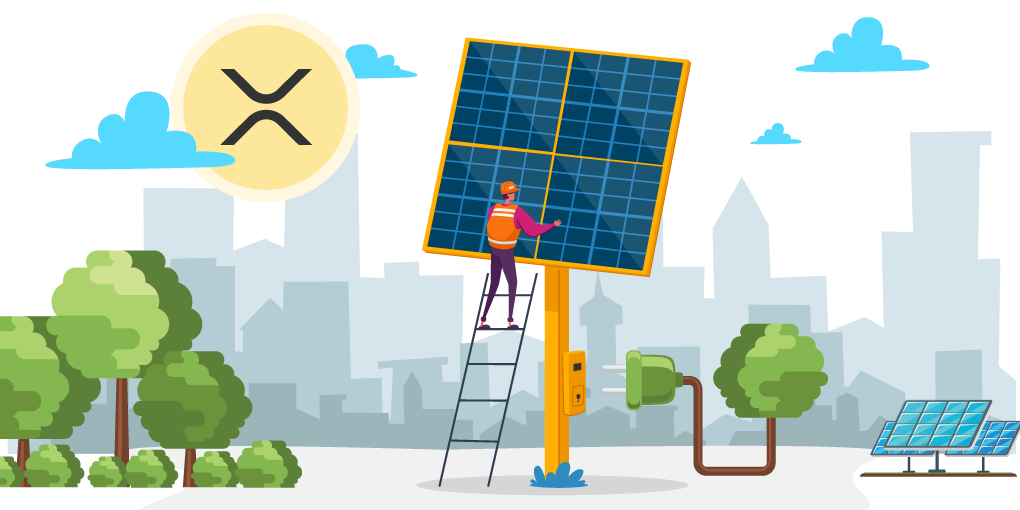 Ripple's Role in Decarbonizing the World
Ripple is known to be one of the most environmentally responsible businesses in the crypto industry, with XRP's inability to be mined one of the earliest green decisions in the crypto space.
It joined the Crypto Climate Accord in early April, with Consensys and CoinShares. Ripple was chosen as the first partner by the organisation Energy Web, which started a decentralised method to reduce emissions of the grid last year.
The Crypto Climate Accord is a private-sector-led effort aimed at making all blockchains 100 per cent sustainable by 2025. Ripple, Argo, Polygon, and Libra are one of the 150+ supporters committed to the accord.
According to Ripple, the XRP Ledger Foundation, Ripple, and Energy Web collaborated in 2020 to reduce carbon emissions mining the XRP Ledger, making it the first serious worldwide blockchain to do so.
Bitcoin has garnered a lot of concerned interest from institutional and individual investors, as well as critics who claim that its energy-intensive Proof of work consensus mechanism and mining operations damage the environment by emitting significant amounts of carbon dioxide.
Following China's crypto mining prohibition, many miners have closed down their operations and relocated to other states, like Texas, where regulations seem to be more favourable and inexpensive energy is available.
You can buy or trade any of your preferred tokens for Ripple (XRP) on ChangeNOW without any hidden fees.
Welcome to the NOW experience! The ChangeNOW team presents you with the new community-inspired crypto wallet – NOW Wallet.