MoneyGram Announces Partnership With Stellar For USDC Settlement
American cross-border payment and money transfer service, MoneyGram International Inc., has announced a partnership with the Stellar Development Foundation to facilitate easy fiat-to-crypto transactions.
MoneyGram released a public statement on Wednesday, announcing that it will be collaborating with the Stellar network to grant digital wallets on the blockchain access to the company's worldwide retail platform.
MoneyGram Collaborates with Stellar
According to the press release, MoneyGram will be integrated with the Stellar network to provide customers with the ability to carry out transactions using the USDC stablecoin. Payments and cash funding in various currencies can be carried out using the Coinbase governed stablecoin.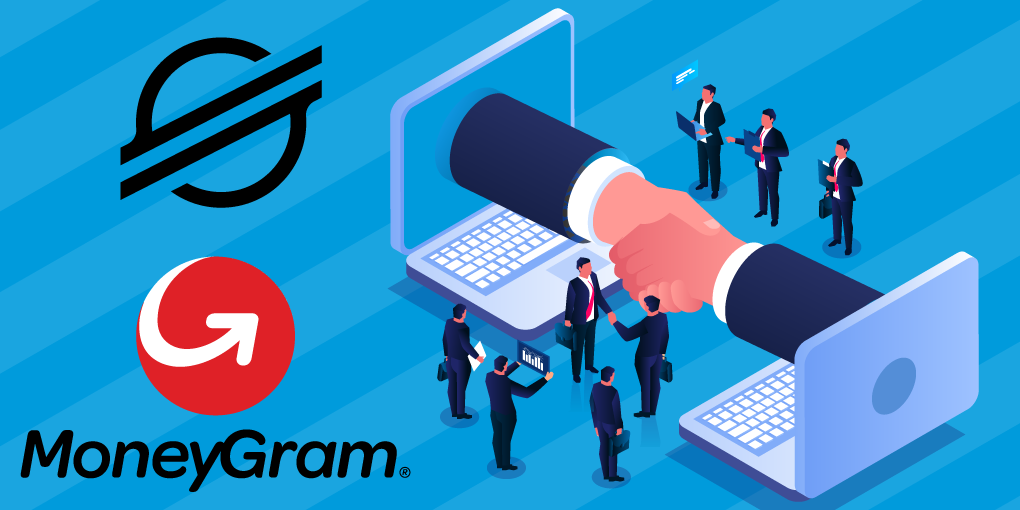 Users will be able to quickly and easily convert USDC to fiat money and fiat money to USDC, thus making liquidization of digital assets even more seamless.
Another beneficial feature of MoneyGram's collaboration with Stellar is that it enables almost real-time payments made on MoneyGram using Circle's USDC. This should supposedly ensure "an accelerated collection of funds" with improved efficiency and less risk involved.
It is expected that the partnership will have its initial release in preselected regions as 2021 draws to an end, by 2022 a global rollout should commence.
The United Texas bank will function as the settlement bank between Circle and MoneyGram. As banks are generally known to be hesitant when it comes to active involvement with digital currencies, the state of Texas is rather progressive in its stand regarding crypto.
This partnership will not be MoneyGram's first major venture into the crypto space. The news comes only a few months after the transfer service joined the rapidly growing list of payment service companies adopting cryptocurrencies by partnering with Bitcoin ATM operator Coinme Inc.
And according to MoneyGram Chairman and CEO, Alex Holmes, it will not be the last either. As digital assets continue to grow in popularity, the payment company is "especially optimistic about the potential of stablecoins as a method to streamline cross-border payments" and is looking to pioneer more innovations connecting virtual assets and local currencies in the future.
You can buy or trade any of your preferred tokens for USD Coin (USDC) on ChangeNOW without any hidden fees.
Welcome to the NOW experience! The ChangeNOW team presents you with the new community-inspired crypto wallet – NOW Wallet.