Meta Reopens Doors For Crypto Ads
Meta, previously known as Facebook, is stepping away from its extended ban on crypto ads and announces new policies allowing companies to post crypto ads.
Attributing its change of heart to a maturing market and the implementation of clearer measures, Meta has increased the number of crypto-related regulatory licenses it accepts from 3 to 27.
Meta Expands License Acceptance
Before Meta lifted the ban, a firm would have had to submit an application containing details on licenses obtained and other public information.
Companies looking to advertise still need to be granted written permits to post ads for exchange platforms, mining tools, and wallets that allow crypto transactions. However, crypto firms and startups that were formerly unable to run ads will now be able to, as well as potential traders who are not particularly familiar with the crypto space.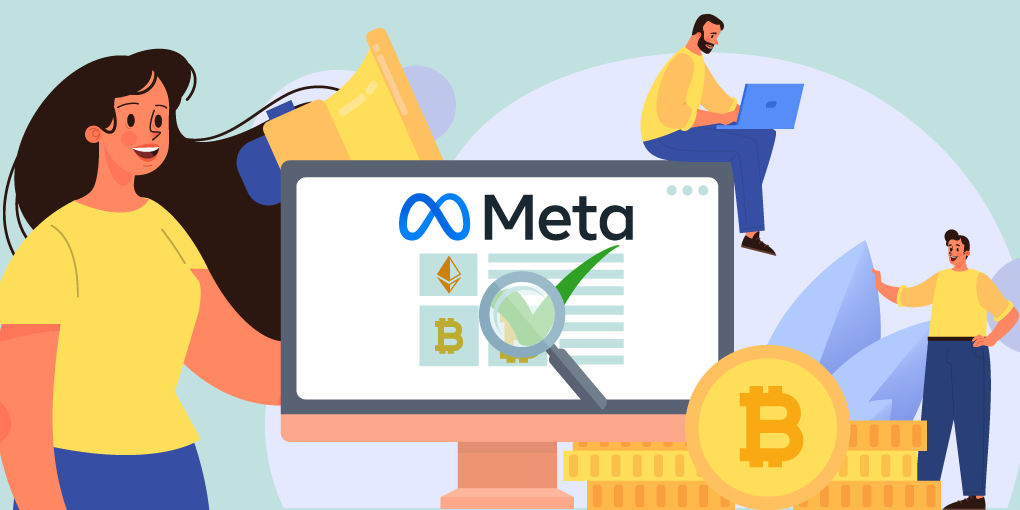 This was not possible in 2019 when Facebook eased the ban temporarily, which it had first put in place in 2018. Now, three years after the ban, Facebook's rebrand to Meta is causing a shift in focus. Before the rebranding, businesses could post crypto-related ads neither on Facebook nor on Instagram.
Meta's Standing in Crypto Space
Despite Facebook's rebrand to Meta and a potential focus on digital economy and virtual assets, the company's previous dealings with the crypto space mean the community still has reservations about the platform.
However, the recent ban lift should improve Meta's standing as it commits to a reconstruction of public image. The potential rise in publicity does come with its disadvantages though. Marketing campaigns can put Meta's extensive user base to good use, however, they also open the door for dishonest ad placements that might capitalize on audiences not familiar with crypto, should the vetting policies not be tight enough. Meta has, however, assured that it was improving regulations as it shapes to capitalize on the evolving virtual industry.
Beyond the improvement in regulations, it is still uncertain if any other factors influenced the reversal of the ban. The timing, though, comes at a curious time. Meta's announcement comes hardly a day after David Marcus, who oversaw Meta's ventures into cryptocurrency, disclosed news of his departure from the company.
Following news of Marcus' exit from the company, Democratic US senators instructed Meta to cease work on its Novi wallet. The platform's stablecoin project, Diem, has struggled to take off for years and currently appears to be undergoing something of a hiatus.
There have been speculations that before the end of 2021, Meta's stablecoin will go live but without any confirmation the rumors don't have much fuel. With Diem seemingly fading into the past and Meta primarily focused on the metaverse, its latest announcement has kicked off a craze regarding projects connected to the metaverse industry.
You can buy, sell, or swap any of your preferred tokens on ChangeNOW without any registration.
Welcome to the NOW experience! The ChangeNOW team presents you with the new community-inspired crypto wallet – NOW Wallet.
Also Read: