Instagram Considers NFT Integration
The popular photo-sharing app has revealed that it has plans to explore NFTs and to make them more accessible to its vast consumer base.
Instagram Gravitates Towards NFTs
Non-fungible tokens (NFTs) have exploded in popularity over the past year, as the public sentiment of digital assets has slowly turned positive. According to this_ _report, the NFT market has grown ten times its original size between 2018 and 2020. NFTs boasted nearly 40,000 unique buyers in the first quarter of the year. The second quarter of 2021 saw a 450% increase compared to the second quarter of 2020, a crystal clear indication that interest in NFTs is on the rise, and Instagram does not want to be left behind.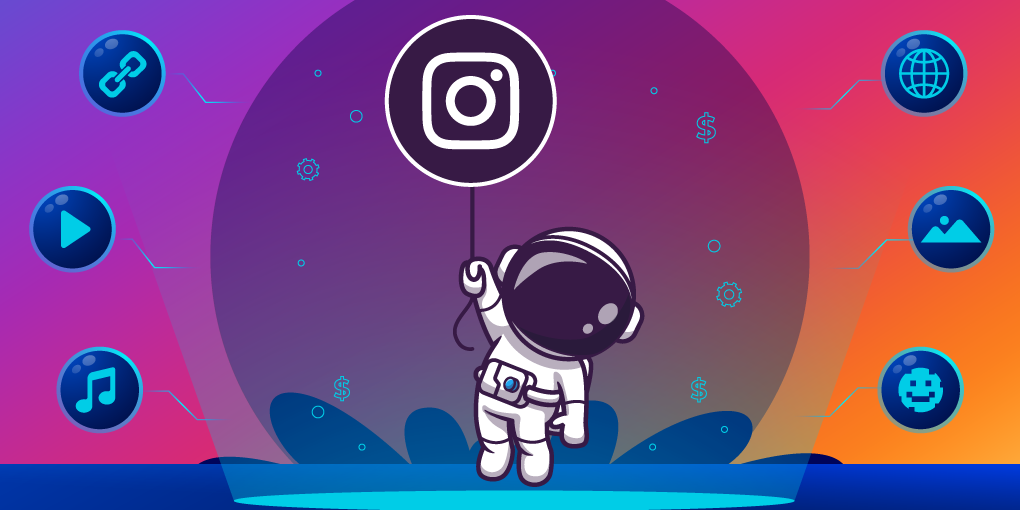 Over the weekend, CEO Adam Mosseri revealed that features incorporating NFTs were in the works in a series of Instagram Q&A posts. The CEO made no official announcements, but he did allude to the existence of these features, mentioning that minted Instagram posts could be dubbed "collectibles" once the service is fully integrated. The CEO also mentioned that he hopes the development would help NFT creators.
It appears Instagram is shadowing Facebook, as this news follows their parent company's recent decision to rebrand to Meta in July, to refocus on the metaverse, as opposed to being a social media company. The company was also reportedly rumored to be dabbling in the NFT space earlier this year. Whether or not there will be a collaboration between the two companies is uncertain.
Earlier Signs of Instagram's NFT Interest
News of Instagram's NFT related plans first came to light in July when app developer Alessandro Paluzzi shared screenshots detailing the new NFT features on Twitter. The posts confirmed Mosseri's collectible theory, showing that NFTs held by a user within a particular section were labeled "collectibles". The posts also showed that Instagram users would be allowed to bid for NFTs directly on the app. In October, Paluzzi shared another post showing that the app would be able to connect to a digital wallet such as Metamask.
You can buy, sell, or swap any of your preferred tokens on ChangeNOW without any hidden fees.
Welcome to the NOW experience! The ChangeNOW team presents you with the new community-inspired crypto wallet – NOW Wallet.