Horizen Ecosystem Overview
The advent of blockchain technology has brought about a paradigm shift in our perception of data integrity and security. Horizen, a leading and highly secure blockchain ecosystem with seamless interoperability, stands at the forefront of this groundbreaking revolution.
Equipped with a resilient infrastructure and a range of cutting-edge products and services, Horizen empowers both individuals and businesses to fully capitalize on the immense potential of blockchain technology. In this article, we will explore the key features of the Horizen ecosystem, its unique use cases, and why you should consider buying ZEN, the native cryptocurrency of Horizen.
Understanding Horizen
Horizen, formerly known as ZenCash, is a layer-0 blockchain that enables the zero-knowledge network of blockchains that aim to build real-world use cases, decentralized applications (dApps), and various products. It was created in May 2017 by co-founders Robert Viglione and Rolf Versluis, with a vision to empower individuals and bring the world together through technology and economic incentives. Horizen is backed by a global team of developers and boasts one of the most secure interoperable blockchain ecosystems in the industry.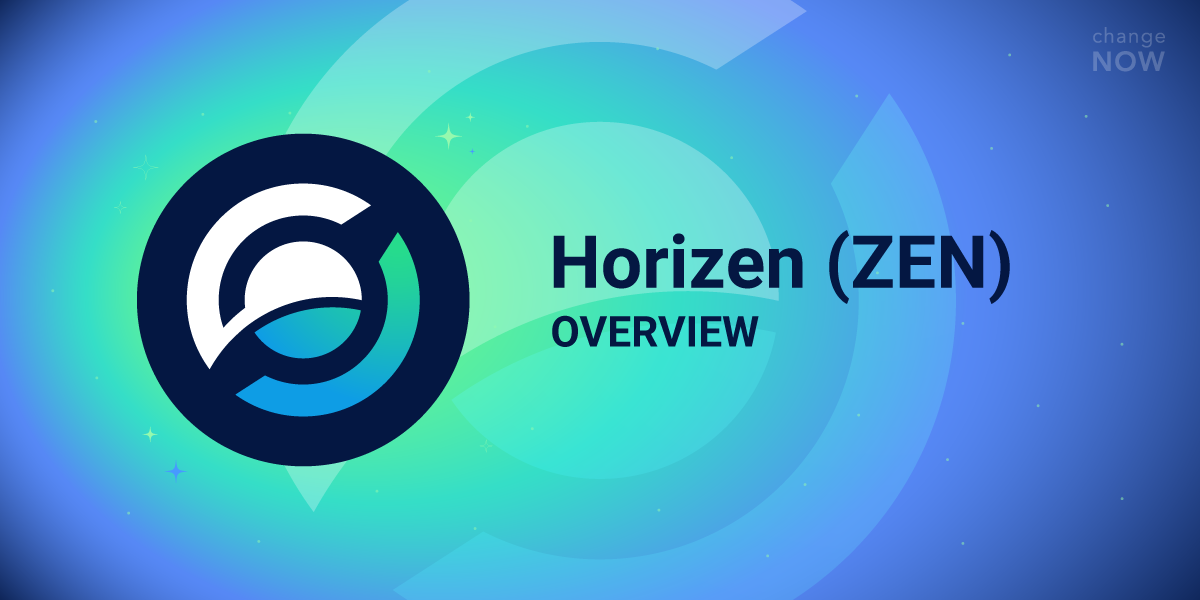 The Horizen Ecosystem: Secure, Decentralized, and Scalable
Privacy as the Core Feature
At the heart of the Horizen blockchain lies privacy.Horizen believes that every user should be able to access privacy-centric applications, which is why the platform is actively developing zero-knowledge enhanced solutions for smart contracts and dApp development.
Node Infrastructure: The Foundation of Security
A standout aspect of the Horizen ecosystem lies in its strong and decentralized node infrastructure. Boasting a vast network of more than 40,000 active nodes, Horizen guarantees exceptional security and resilience. Becoming a ZenNode operator not only aids in supporting the ecosystem but also presents an avenue to earn additional Horizen cryptocurrency.
Zendoo: Implementing Sidechain Technology
Zendoo, enabling the sidechain network of Horizen, is a game-changer for businesses and developers around the world. It enables the creation of custom blockchains, both private and public, with customizable data privacy on a truly scalable network. With Zendoo, developers can design their own rules for sidechains while the mainchain ensures compliance. This unique approach offers absolute scalability, flexibility, and the ability to change components whenever required.
EON: The EVM-Compatible Sidechain and Smart Contracting Platform
Horizen's EVM-compatible sidechain and smart contracting platform, EON, takes developer access to the Horizen ecosystem to the next level. Developers can easily integrate their Ethereum-based dApps, build new applications using any Ethereum-based tools, and enjoy a user-friendly streamlined deployment process. With EON, Horizen provides a seamless transition for developers to leverage the power of blockchain technology.
ZenDAO: Decentralized Governance and Fair Funds Allocation
Horizen believes in transparency, fairness, and decentralization. To achieve this, the ecosystem is establishing the ZenDAO, a decentralized autonomous organization that facilitates the fair allocation of funds. Through a voting system, ZEN holders will be able to participate in the decision-making process and determine how funds are allocated. This ensures that the governance system remains decentralized and sustainable, allowing for a collaborative and stable ecosystem.
Horizen Academy: Empowering Education and Community Growth
Horizen understands the importance of education and community engagement in fostering growth and development. That's why they have established Horizen Academy, an educational portal providing in-depth explanations of blockchain technology, privacy, and the Horizen ecosystem. The academy allows users to choose their expertise level and expand their knowledge at their own pace.
ZEN Token: The Fuel for the Horizen Ecosystem
The native cryptocurrency of the Horizen ecosystem is the ZEN token. With a total supply of 21 million. ZEN can be easily purchased on all major exchanges using fiat currency or other cryptocurrencies. Furthermore, users can earn ZEN by running a node or engaging in mining. Horizen is continuously working on expanding the list of payment providers and merchants that accept ZEN.
The Unique Use Cases of the Horizen Ecosystem
The Horizen ecosystem offers a wide range of unique use cases that leverage its secure and interoperable blockchain technology. Let's explore some of the most notable use cases:
Decentralized Applications (dApps): Horizen provides developers with the tools and infrastructure to build decentralized applications that solve real-world problems. By leveraging the power of Horizen's sidechain platform, developers can create innovative dApps that offer privacy, scalability, and interoperability.

Customizable Blockchains: The Zendoo sidechain platform empowers businesses to create their own custom blockchains. Whether it's a private blockchain for internal operations or a public blockchain for customer engagement, Zendoo offers the flexibility and scalability needed to meet specific business requirements.

Governance and Transparency: The ZenDAO governance model will ensure that the Horizen ecosystem is decentralized and transparent. By giving ZEN holders the power to vote on important decisions, Horizen fosters a sense of community and inclusivity, allowing everyone to have a say in the future of the ecosystem.
Embrace the Future with Horizen
The Horizen ecosystem is revolutionizing the blockchain industry with its focus on privacy, security, scalability, and interoperability. With its robust node infrastructure, innovative sidechain technology, and commitment to community engagement, Horizen is empowering individuals and businesses to embrace the future of blockchain technology. Whether you're looking to build decentralized applications, or participate in a transparent and decentralized governance model, Horizen provides the tools and infrastructure to make it happen. So, join the Horizen ecosystem today and experience the power of secure and interoperable blockchain technology.
Ready to buy ZEN and explore the Horizen ecosystem? Visit ChangeNOW now and exchange your crypto for ZEN hassle-free.