Discord Puts Plans For Crypto Integration On Hold
Discord CEO Jason Citron is aborting plans to integrate Discord with Ethereum following backlash and resistance on social media.
Earlier this week, on Tuesday, Mr. Citron shared a screenshot of Discord's user setting page on social media platform Twitter with the accompanying text, "probably nothing". The photo contained a demo of a new app feature that would provide users with the option to use crypto-wallets MetaMask and the WalletConnect alongside the ability to connect to Ethereum. Only three days later, those plans have been shelved.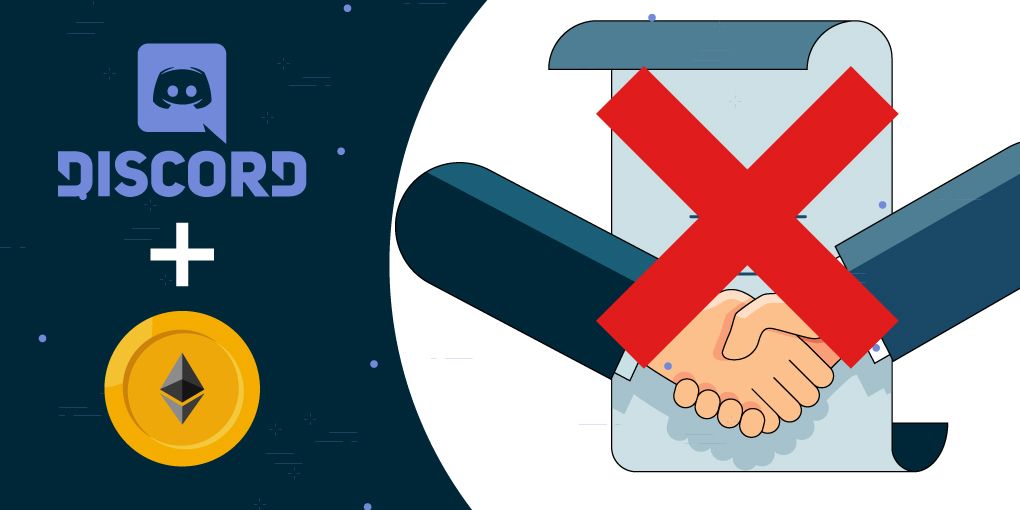 No Current Plans To Bring Ethereum Onboard
With the update, Discord would have been walking in the footsteps of other popular social media apps such as Facebook, Twitter, and Reddit. In the course of this year, all of these platforms have either expressed interest in venturing into the crypto space or have already begun their forays in one way or the other.
Despite a preemptive warm welcome from the crypto community Discord has been forced to reconsider this move. In a tweet on Thursday, Mr. Citron clarified that the new feature would not be due for launch anytime soon.
"Thanks for all the perspectives everyone," he said but went on to share that Discord did not intend to move forward with that particular concept at the moment. He then added that the company's present priority was user safety as well as further development of its Web3 strategy.
In a later statement to online news outlet Techcrunch, the Discord founder expressed pleasure at the unity between the members of Discord's communities, particularly those centered around eco-friendly projects, as he looks forward to more of those in the future.
Why Discord Paused Its Plans
Mr. Citron's original tweet about crypto integration resulted in an uproar among Discord users who also used Twitter. A large number of those expressed their displeasure by leaving several objecting comments under Mr. Citron's post. One prevalent complaint was the already-present lack of security on Discord.
Users wary of the crypto industry labeled NFTs a Ponzi scheme and pointed out the massive amount of electricity required for the mining process, with many suggesting the project was not very eco-friendly yet.
Soon after the uproar, screenshots of Discord users canceling their Nitro subscription followed. Nitro subscriptions cost between $4.99 and $49.99 a year and represent significant parts of Nitro's revenue model.
Mt. Citron has not completely closed the door to NFTs despite the announcement, a detail some users have noticed. One user referred to the tweet saying it was just "a fancy way" of waiting till everyone had calmed down.
You can buy or trade any of your preferred tokens on ChangeNOW for Ethereum (ETH) without any registration.
Welcome to the NOW experience! The ChangeNOW team presents you with the new community-inspired crypto wallet – NOW Wallet.