Discord Could Integrate Ethereum Despite Mixed Reactions
Jason Citron, founder of the world's largest gaming chat app Discord is considering integrating Ethereum with the messaging platform.
His tweet contained a screenshot of an unreleased app feature alongside the caption "probably nothing". Mr Citron's post was a response to a tweet by Packy McCormick where mr. McCormick shared an article discussing Discord's potential as a valuable proponent of the crypto space.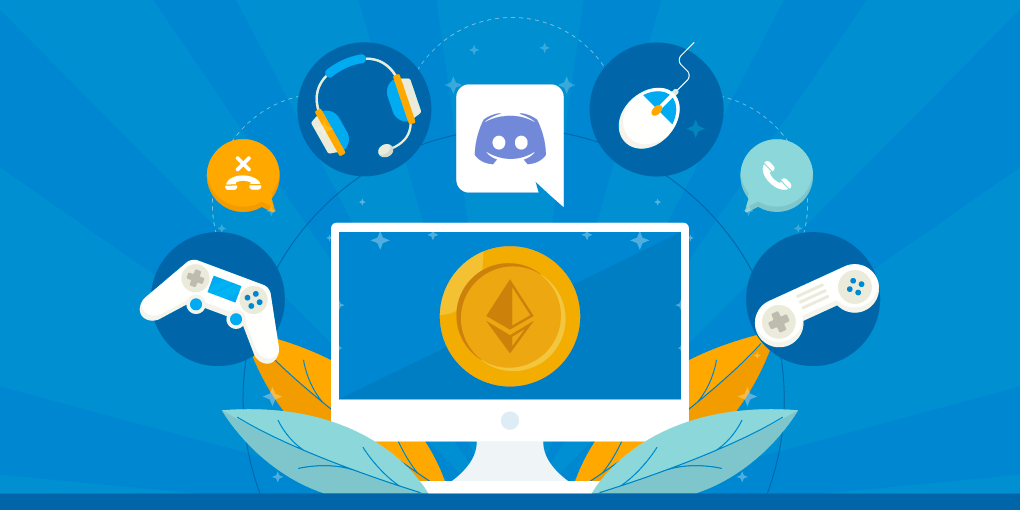 Discord's Growing Crypto Fondness
Through the years, Discord has established itself as the go-to platform for just about any community. Users can communicate via text, share media files, audio or video chats either privately or in controlled groups. While Discord's target audience has long been gamers, in recent times, it has become a lot more popular among crypto enthusiasts.
Building perhaps on its growing use within the crypto space, the new feature could be hoping to capitalize on Discord's newfound audience. A few months ago, a survey made the rounds on the platform asking users how much they knew about NFTs, DeFi, and Web 3.0 all of which Discord's development team seems intent on embracing. 
The new feature will enable users to connect to Ethereum and will possibly integrate crypto wallets MetaMask and the WalletConnect. With more than 150 million monthly active users, a Discord integration with Ethereum (ETH) would be a major step to mainstream adoption.
Mixed Reactions to ETH Flirt
Despite a beaming crypto audience, some Discord users are not comfortable with a potential crypto merge. The chat app's possible interest in NFTs is also unsettling some camps. A number of users claim to have ended their subscriptions to Nitro immediately, posting screenshots of their cancellation of Discord's premium service offering, while others threatened to follow suit.
Nitro subscriptions, which cost $4.99 each month and $49.99 a year, is Discord's major source of revenue, and possibilities of large-scale cancellation would be disastrous.
Discord users who are unimpressed with the chat app's crypto developments say their concerns are mainly about security. Some users admitted they are worried about phishing scams, while others labelled the NFT industry to be nothing but a ponzi scheme.
However, there are just as many individuals who are thrilled by a possible Ethereum integration with the chat app. A successful launch would mean sending crypto coins would be as simple as sending a text. Melding crypto with an app of Discord's reach would mean more visibility for digital tokens, and some can't wait to connect their wallets already.
Mr. Citron is yet to say for sure if his proposed crypto-Discord world is here to say. But for now, we can happily hope.
You can buy or trade any of your preferred tokens for Ethereum (ETH) on ChangeNOW without any hidden fees.
Welcome to the NOW experience! The ChangeNOW team presents you with the new community-inspired crypto wallet – NOW Wallet.