Crypto Market Slumps in Reaction to Putin's Invasion of Ukraine
In response to President Vladimir Putin's declaration of a military assault on Ukraine, Bitcoin price took a further dive along with most of the crypto market.
For the second time this year, Bitcoin is taking a collapse to the $35,000 support formed in the last week of January. News of the intensifying Russian-Ukrainian crisis has driven BTC investors to pull out their stake in the leading cryptocurrency. In effect, Bitcoin has lost an extra hundred billion dollars in market cap since its rebound some days ago.
While Bitcoin took the plunge, other cryptos followed. Altcoins ranging from small to large market capital all experienced substantial price drops in the past 24 hours. Most altcoins are down by at least 7%.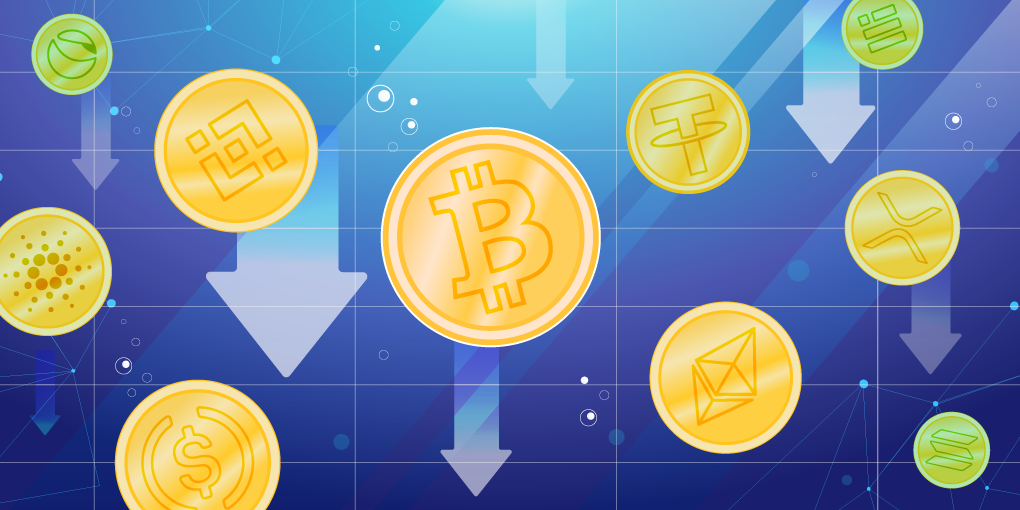 Crypto Affected by Russia-Ukraine Tensions
The brewing conflict between Russia and Ukraine had its first significant effect on the crypto market last week when most tokens dipped in double digits. Since then, tensions between the countries have intensified.
Following Putin's announcement and military actions, most cryptos on the market continued their downward slip. Altcoins which initially racked gains during the recent general dip retraced back their gains. Terra (LUNA) is down more than 12% in the past 24 hours, trading at $52.43 at writing.
Likewise, Ethereum (ETH) has lost more than 13% in price in the past day, continuing its weekly slump. Cardano's ADA sits in the top three losers in the last 24 hours, down by 18.4%.
Bitcoin Price Action Analysis
From the analysis of crypto experts, further price action movement for Bitcoin is speculated towards the downside. According to their technical analysis, Bitcoin is likely to fall to $29,000, if it slips below the $35,000 support.
February 4 seemed to mark the beginning of a trend reversal for the crypto after it made a 12% gain in 24 hours. However, Putin's order to mobilize a military operation against Ukraine has wiped out the prospects of a bull run. At the time of writing, Bitcoin is down 9%, now trading at $35,233 – putting the crypto at a 13% loss this week.
You can buy, sell or swap any of your preferred tokens for Bitcoin (BTC) on ChangeNOW without any registration.
Welcome to the NOW experience! The ChangeNOW team presents you with the new community-inspired crypto wallet – NOW Wallet. For safe and efficient asset tracking, try our crypto portfolio tracking app – NOW Tracker.