Crypto Lending: Redefining Banking
While most people associate investing in crypto with a long-term, buy-and-hold strategy, the industry has developed a robust sector of banking services.
What was once only possible through the traditional banking system, replete with all its time-consuming and elaborate credit checks and verifications, is now becoming as easy as shopping online. Key to the sector's growth has been the proliferation of crypto lending services, where users can borrow a sum of cryptocurrency from a platform without having to go through a background check.
2021 was an eventful year for the cryptocurrency industry. More money than ever, both from institutions and individuals, poured into the space as exposure grew to unprecedented levels. As little as two years ago, it would have been hard to imagine that a major sports stadium in America would bear the name of a crypto exchange, or that stars like Matt Damon or Tom Brady would have their own crypto projects. And yet, here we are. There have been a number of factors that have kept the public's eye on the digital asset space, chief among them the dynamic price swings and the boom in the NFT sector, but now there is another sphere of crypto activity that is rising to prominence, and its ascendence could have the most significant consequences for traditional finance.
In the past year, the crypto market had marked ups and downs, with Bitcoin and a number of other currencies hitting their all-time highs, before sliding down and then again regaining ground. This action has carried over in 2022, but as cryptocurrency prices continue to fluctuate, more and more people are exploring the industry's growing lending opportunities.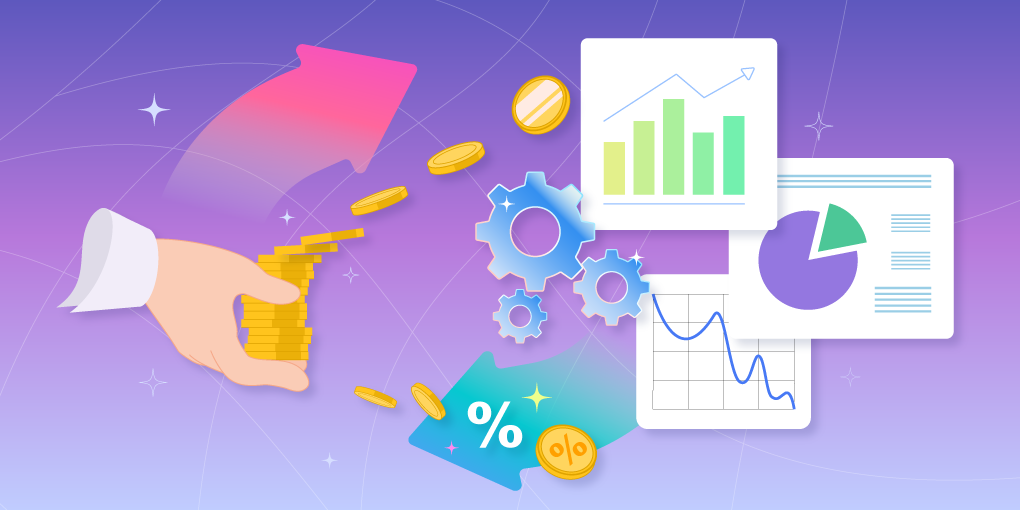 What Is Crypto Lending?
In simple terms, crypto lending is a practice in which the users of a platform can receive an amount of cryptocurrency in exchange for placing a deposit with the platform to secure the loan they receive. You can think of it like taking out a loan from the bank. Ordinarily, to take out a loan you have to go to the bank and go through an application process that would include a credit and background check as well as a number of other time-consuming steps. In the end, if you are successful, the bank will provide you with a loan that you will have to pay back in intervals by a fixed date with a high rate of interest.
Crypto lending has revolutionized that process and opened up the possibility to take a loan out to anyone that holds digital assets. To take out a crypto loan, all you have to do is select one of the many platforms that offer lending services, create an account if you don't already have one, and follow the procedures that the platform has established for lending. Each platform has its own rules that you have to follow, so it is important to read through everything to know exactly what kind of agreement you are entering into, but for the most part lending protocols are similar. You can find a list of some of the best crypto lending services here.
How to Borrow Cryptocurrency
Let's say you use ChangeNOW when you exchange your crypto because you like the speed at which it performs transfers and how easy it is. Well, if you want to take out a crypto loan, you don't have to go any further than ChangeNOW, as the exchange also offers a crypto lending service. Taking part in the ChangeNOW crypto lending service is easy. Just like other crypto lending services, the amount of crypto you will receive depends on the amount you can provide the platform as collateral. With ChangeNOW, you are able to get a 50% loan-to-value rate if you borrow crypto, meaning that the platform will issue you a loan in the form of 50% of the collateral you provide. There are no set payment dates, you just have to pay back the sum issued to you plus some interest in order to close out the loan. You can find full instructions on the site here.
Most lending platforms work in a similar manner. LTV rates and interest rates will vary from platform to platform, but the principles are the same. The crypto lending market, unlike the traditional lending market, is much more tailored to the user, given the capabilities that using digital currencies provide. So, if you are looking to take out a loan you have a lot of different options and can look through all of them to find the best suit for you.
Why Are People Taking Out Crypto Loans?
There are a lot of different reasons why people decide to take out crypto loans. The driving force behind the practice's growth may be the dynamic price swings in the cryptocurrency market. Because the prices of coins change so rapidly, crypto lending opens the door for a number of different profit opportunities. If you think that the price of a cryptocurrency will rise, you can take out a loan in a stable coin and then use it to buy crypto, then sell it back once the asset has risen sufficiently and make a profit.
Similarly, crypto lending has enhanced shorting options for people that anticipate an asset to go down in price. You can take out a loan in an asset that you anticipate will drop, sell it when it is high, then buy it again once the price has dropped, closing out your loan and pocketing a nice profit while you are at it.
You should also consider the fact that you aren't actually selling the crypto that you put up as collateral for your loan. Typically, in traditional lending formulas, if you take out a loan you are shutting yourself off from the possibility of making market returns. With crypto lending, the collateral you put down will be returned to you. So, let's say you put down 1 BTC as collateral and when you hand it over to the lending platform it is worth $45,000. Then you decide to close your loan three months later and the price of BTC has risen to $60,000. Your asset has increased substantially, in addition to whatever you may have been able to accomplish with the sum you borrowed.
Crypto Lending and the Bigger Picture
The most exciting aspect of crypto lending is the implications it has for banking in the future. As it stands now, there are still huge swaths of unbanked people. Some are unbanked due to economic factors, others due to geographical location, some due to political reasons, etc. Whatever the reason is, people around the world are not being served adequately by the current banking system.
What crypto lending represents is blockchain technology emerging and presenting real-world solutions where there currently are none. While there are certainly a good amount of risks inherent in crypto lending, and all lending for that matter, the global economy works on a lending system. That so many people are unable to participate in this system is a grave injustice. When cryptocurrency was originally introduced, it was framed as a means of enacting significant financial change. With the development of the crypto lending and crypto banking sectors, it is making good on that promise.