Crypto Indexes as an Investment Strategy
There is a simple way to become an investor in the cryptocurrency market and keep your risk exposure to a minimum.
Thanks to indexes or indices, everyone can invest in a particular asset class and track the overall health and performance of the market.
The chances are high that you have heard about the term "index" (especially stock market index), but without knowing what it really is. So, let's explain it with an easy-to-understand example. Imagine a class of 20 students who are taking an exam. Each person will receive a different grade based on their performance. The average grade of the class is an index.
If you follow indices and index funds in financial markets, including the cryptocurrency market, they can help you make greater profits and healthier returns.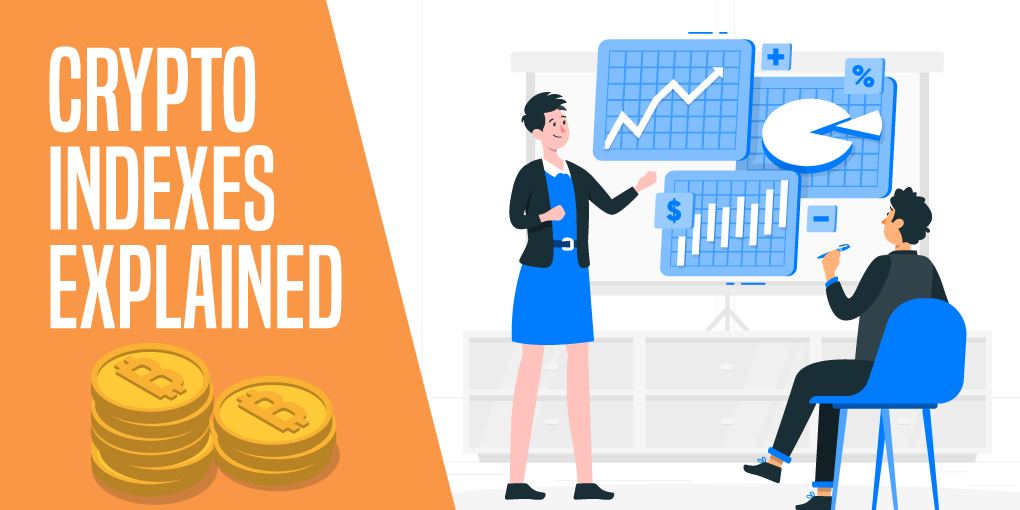 What Are Indexes in Traditional Finance
A market index in traditional finance is a measurement tool that shows the overall performance of a selected number of stocks. Instead of looking at the value of each asset individually, you will get a more complete overview of how the entire market is performing by considering only the calculated average stats.
The oldest index in the world is The Dow Jones. It shows the average price of 30 companies listed on the US stock market. Each company that is represented has a specific allocation or weight. The higher the market cap and price of the stock, the higher the portion and importance of that asset in the index. To get the market capitalization of a resource, you need to multiply the total number of available units by the price of one unit of that stock.
Suppose company X has a weight of 20%, and company Y only has a share of 5%. In that case, the former will have a more significant impact on the average price of the index.
The S&P 500 (The Standard and Poor's 500) is probably the most renowned stock market index in the world. It features 500 of the most important US companies that are publicly traded.
The health of market indices is measured in points. You will often hear news reporters say that the S&P 500 is up 3 points, the Dow Jones is down 5 points, etc. A market index doesn't feature or represent all individually traded stocks because thousands of companies are listed on the US stock exchange. However, it's got a wide enough representation from different industries to be considered an evaluation tool of the whole market.
Another popular index is Nasdaq. Its price is determined by the average value of 3.000 companies listed on the Nasdaq exchange. Technology giants such as Microsoft, Amazon, Apple, or Google are part of this asset group.
Even though market indices perform differently day in and day out, it's a historical fact that the value of the stock market is on the rise in the long term. The economic prosperity of a country is often reflected in the performance of its market index. Countries with bad economies, such as some nations in South America, for example, perform poorly on the stock market as well.
How Can I Make Money with Indexes?
No one can invest directly in an index. However, index funds mirror certain indices, and it's possible to invest funds into them. The S&P 500 index fund, for example, follows the market movements of the S&P 500 index. So if the value of the indices increases by a certain percentage, the same thing will happen with the money invested in the corresponding fund and vice versa.
An index fund is an investment vehicle. It is suitable for investors who don't want to handpick stocks on their own and risk losing their money because it went into the wrong assets. Without too much hassle, your capital will be invested in representatives of the whole economy such as technology, health care, construction, etc.
How Are Indexes Used in Crypto?
Crypto indices represent an investment strategy that allows people to trade cryptocurrencies without purchasing individual coins or tokens. A crypto index consists of multiple distinct digital assets brought together based on their market cap. Depending on which product you are looking at, the diversification can be different. Some coins can get an allocation of just a few percent, while major assets can have a weighting of 30%, 40% or more. When the price of the coins increases or decreases, so does the value of the indices.
There are many benefits to this type of investment strategy. Here are just a few:
You get a better overview of the performance of the broader cryptocurrency market that you otherwise wouldn't have.
You minimize the risks of volatility that can affect your holdings if you invested in just one coin or a few of them you thought would perform well.
Analyzing indices allows investors to invest their capital and profit from the mirroring index funds.
What Are Crypto Index Funds?
Similarly to the fiat world, a crypto index fund tracks and mimics the results and performances of a dedicated number of cryptocurrencies. Imagine that you invested in a fund that buys the top 10 digital assets at any given time. Your money would be spread out on 10 different cryptocurrencies.
We all know that one of the biggest worries for crypto investors is the market's volatility. But crypto indices can protect you if one or more of your assets start performing negatively. For example, imagine a scenario where you invested in a top 10 crypto index fund. If one of your coins dropped from the top 10 in terms of market cap, your funds would be rebalanced and reinvested in a new coin that just entered the list. But, of course, you wouldn't have that protection against volatility if you invested in that asset on your own, would you?
Let's show an example of how much has changed in the crypto world in the last years and what potential crypto indexes have.
Imagine it's the summer of 2013, and you decided to purchase the 10 best-performing cryptocurrencies at that time. This snapshot from CoinMarketCap shows that the top 10 in August 2013 were Bitcoin, Ripple, Litecoin, Namecoin, PPCoin, Feathercoin, Novacoin, Primecoin, Terracoin, and Devcoin.
Suppose we fast-forward from there and go 5 years into the future. In that case, we will see the following Top 10: Bitcoin, Ethereum, Ripple, Bitcoin Cash, EOS, Stellar, Litecoin, Cardano, Tether, and IOTA. As you can see, only 3 assets from our initial investment are still on the list.
Let's now look at the data shown on 13th December 2021: Bitcoin, Ethereum, Binance Coin, Tether, Solana, Cardano, USD Coin, Ripple, Polkadot, and Terra. Only Bitcoin and Ripple have managed to stay relevant in all those years. The majority of the other projects are dead or have been abandoned.
This shows that the market is unpredictable, and it's impossible to foresee the future. On that path, we need all the help we can possibly get. Crypto indexes can prevent disastrous consequences.
Which Index Funds Can I Invest in?
There are several available options. Let's just mention three popular platforms:
Nasdaq's NCI crypto index was launched in February 2021. It's made up of 8 components, with Bitcoin and Ethereum making up 95% of the total allocation. The rest is divided between Litecoin, Chainlink, Uniswap, Bitcoin Cash, Filecoin, and Stellar.
CMC Markets feature 3 different crypto indices:
The 2nd one is divided among 7 smaller assets and is called the Emerging Crypto Index.
Lastly, we have the All Crypto Index made up of 11 popular cryptocurrencies.
S&P launched a series of crypto indices in May 2021. As of December 2021, the platform features 8 different index funds. Some of them consist of Bitcoin or Ethereum alone, while others are topped up with over 30 different assets.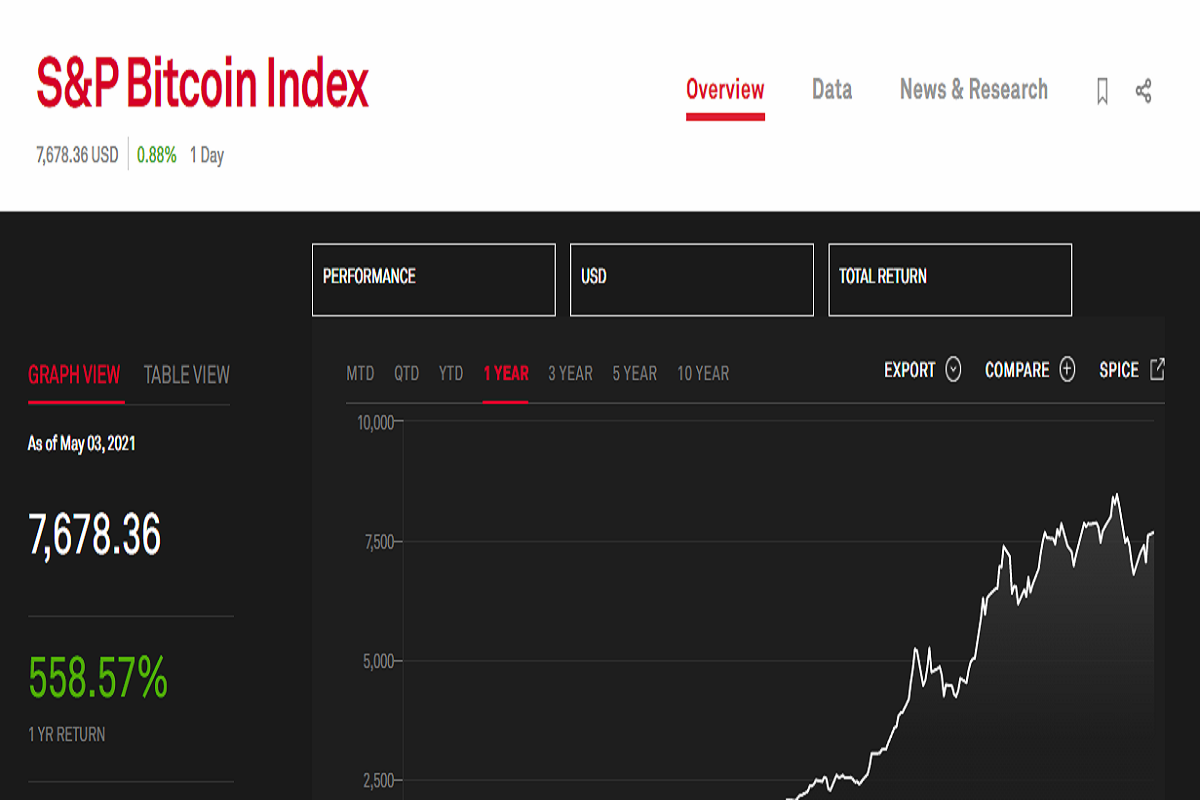 Future Development and Prospects of Crypto Indexes
Because of the popularity of DeFi and NFTs, the newest cryptocurrency trend is tokenized crypto indexes. These types of indices can be found on DEXs, and they are accessible with Ethereum wallets. Their main characteristic is that they don't need centralized platforms to hold the invested funds. The investors remain in control of their private keys at all times.
One good example of a tokenized index is the DeFi Pulse Index. As the name suggests, its main focus is DeFi tokens. It currently consists of 17 different assets, with the biggest allocation being Uniswap and Loopring. DeFi Pulse is a great place to start for investors interested in decentralized finance that don't have enough knowledge to make their own investment decisions.
The NFT sector is also shifting towards indices. The Metaverse Index (MVI), for example, helps new investors find the top NFTs from industries such as entertainment, sports, and business. This tokenized index comprises 15 tokens with the likes of Axie Infinity, Decentraland, Enjin, or Rarible.