Cryptocurrency Regulation in India: Balancing Innovation and Security
Cryptocurrency, a form of virtual currency, has been a topic of debate in India for several years. Since cryptocurrencies are not backed by any central authority, they are not considered legal tender in India. However, the country is yet to finalize regulations surrounding cryptocurrencies. This article will delve into recent news on laws about cryptocurrency in India and how to buy and exchange crypto on ChangeNOW.
Cryptocurrency in India: A Historical Perspective
The popularity of cryptocurrency in India surged following the demonetization of INR 500 and INR 1000 notes in 2016. This move triggered widespread adoption of digital payment systems and sparked increased interest in cryptocurrencies. However, the Reserve Bank of India (RBI) has repeatedly cautioned against their use and advocated for a ban on cryptocurrencies.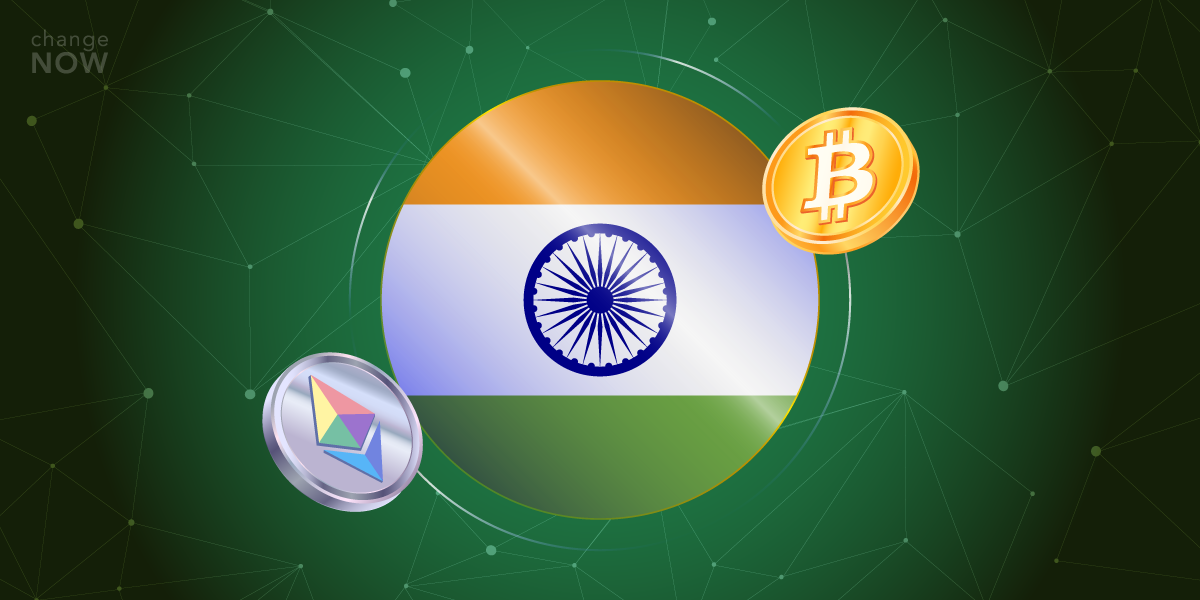 Current Regulatory Landscape in India
India presently lacks specific legislation governing virtual currencies. Nevertheless, the Income Tax Department has amended its laws to enable the taxation of Virtual Digital Assets (VDAs), which encompass cryptocurrencies. The Indian government has also declared that cryptocurrencies are not considered legal tender and has advised citizens against engaging in transactions involving them.
In March 2021, the Indian government extended money laundering laws to encompass cryptocurrencies. A government notification stated that money laundering laws would cover activities involving the exchange of virtual digital assets and fiat currencies, as well as the transfer of digital assets.
The Cryptocurrency and Regulation of Official Digital Currency Bill, 2021
The Indian government is currently reviewing the Cryptocurrency and Regulation of Official Digital Currency Bill, 2021. The proposed bill aims to establish a favorable framework for the creation of digital currency issued by the RBI. If enacted, the bill would provide investors with a six-month window to liquidate their cryptocurrency holdings without penalty. Notably, India would be the first major economy to impose a ban on cryptocurrency possession, as other countries have primarily focused on banning mining and trading activities.
The National Strategy on Blockchain
In December 2021, an updated version of the National Strategy on Blockchain was released, emphasizing the development of a nationwide blockchain infrastructure distributed across the country. The goal is to establish "blockchain as a service" and harness the potential of this technology for various sectors.
How to Buy Crypto in India on ChangeNOW
ChangeNOW is a legally operating cryptocurrency exchange platform in India. To purchase crypto on ChangeNOW, you can complete the process without creating an account or undergoing registration. Here's a simple step-by-step guide:
Visit the ChangeNOW website.
Select the cryptocurrency you wish to buy and specify the desired amount.
Provide your wallet address, where you want to receive the purchased crypto.
Confirm the transaction and choose from the available payment methods to complete the payment.
The purchased cryptocurrency will be sent to your designated wallet address.
Conclusion
The Indian government has taken a cautious approach to cryptocurrency regulation, but recent developments suggest that it may soon pass legislation. In the meantime, platforms like ChangeNOW provide a legal and accessible way for Indians to buy and exchange cryptocurrencies. It is important to keep an eye on any changes in regulations and to educate oneself on the risks and benefits of investing in cryptocurrencies.
Ready to invest in crypto? Head to ChangeNOW to exchange and buy crypto with ease and security.
Disclaimer: Cryptocurrency investment is subject to high market risks and volatility. This article does not constitute investment advice, and readers should do their own research before investing in any cryptocurrency.