Crypto at Your Fingertips: Best Mobile Wallets in 2022
Everyone wants to store cryptocurrency in the most secure and user-friendly way, but picking a crypto wallet is quite a challenge.
There is an abundance of mobile platforms for storing digital coins, and each one claims to be the best. But which one really is?
There is no universal answer to this question, but you can start by understanding which features are important to you and which ones are not. In this article, we will help you choose the wallet suitable for your needs. Our focus will be on mobile wallets. We will list their advantages, mention their key characteristics and differences, and consider the best mobile wallets in 2022.
Perks of Mobile Wallets
Mobile crypto wallets have two main advantages: unlike all other wallets, they ensure your coins are always at hand; they are generally more secure than web-based and desktop wallets.
Let's break these down.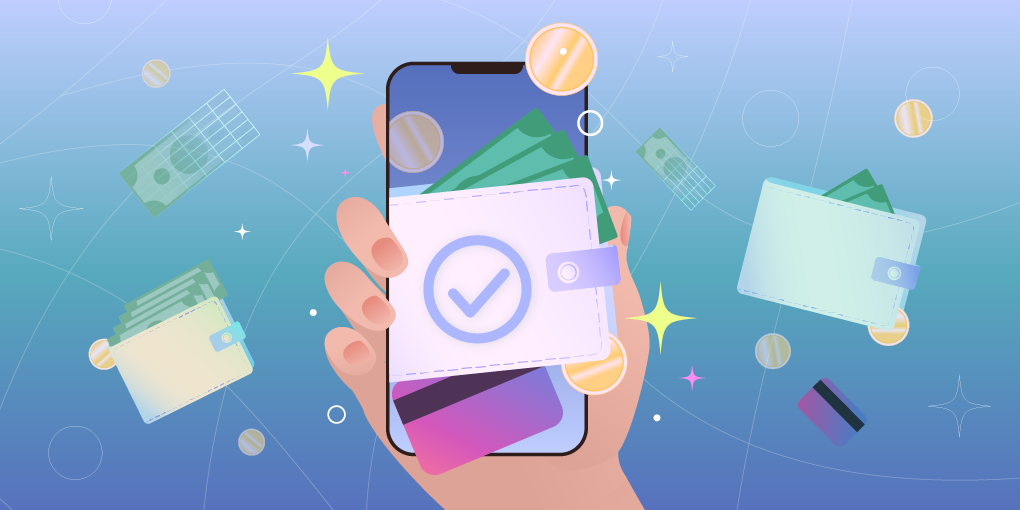 Better security
Web-based wallets (those you access via websites) can be easily hacked through phishing (e.g. fake websites that look like the original), and they often lack a 2-factor authentication feature (or it's easily hackable, like SMS-based 2FA). Desktop wallets are vulnerable since the PC itself can be infected with a trojan or a keylogger that may steal your password.
One of the most renowned Bitcoin experts Andreas Antonopoulos points out that mobile wallets are free from these drawbacks. Their operating systems boast robust security, and they allow you to control your keys with seed phrases and other tools.
Better for daily use
If you want to send crypto from a hardware wallet, you have to connect the device to your phone or PC. To use a desktop wallet, you need to have your computer right by. Unlike these two, a mobile wallet is with you most of the time – so you can check your balance or send a transaction on a trip, at a party, or wherever you can't access the rest of your devices.
Some wallets are mobile-only
There are crypto wallets that have been specifically designed for mobile users, and it's impossible to access them from a PC. Such mobile-only platforms as NOW Wallet focus on security and lightweight interface.
Tips for Choosing a Mobile Wallet
There are a few characteristics that make mobile crypto wallets different from each other. Learning about them is the way to distinguish good wallets from bad ones and to choose the app that will cater to your needs.
Here are a few questions you can ask a crypto wallet before accepting or rejecting it:
Is the wallet non-custodial?
In a custodial wallet, you have a login and a password that allow you to access your funds, but you don't cryptographically own your coins: the custodian keeps the private keys and has technical means to limit the availability of your crypto. By contrast, in non-custodial wallets, the keys are stored locally on your device, and you are the only person to own them.
Non-custodial wallets are a gold standard of mobile crypto storage: they guarantee that you are the only person who can initiate transactions and bear the full responsibility of your coins.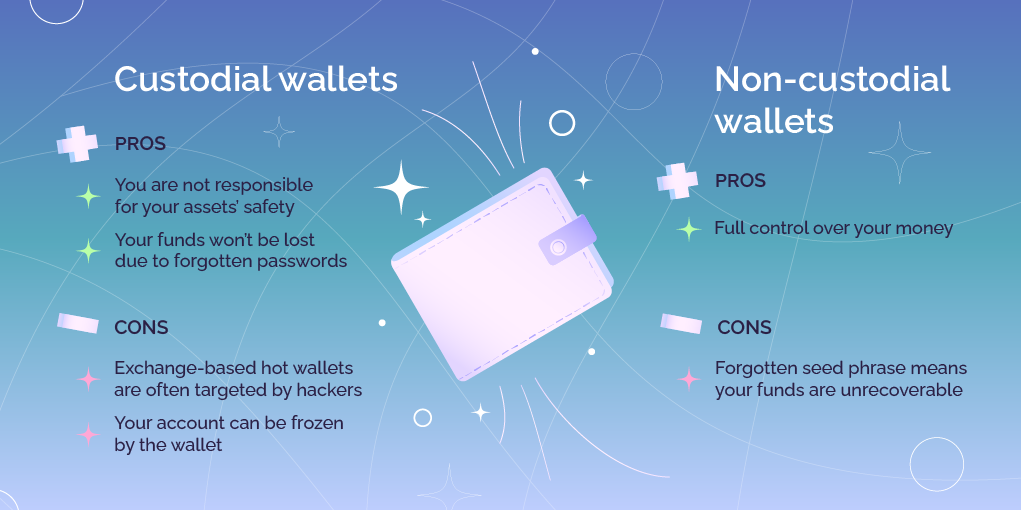 Is the wallet secure?
Make sure the wallet has a basic security feature such as a seed phrase – 12 or 24 secret words that will allow you to log into your wallet in case you lose your mobile device or want to access your funds from a new phone. It's also great if the wallet has a PIN code feature and 2-factor authentication.
Does the wallet operate well?
Check user reviews on a wallet. Sometimes this way you can find out that it syncs with the blockchain poorly, has problems sending transactions, and so on.
Many bad reviews don't necessarily mean the wallet is a scam (e.g. the wallet might have been installed via a malicious link, the funds were stolen, but the user scolds the original app), but it's worth checking how the wallet team responds to such reviews.
Does the wallet support the coins I need?
Most mobile wallets are multi-asset, so customers can use them to store all popular cryptocurrencies, and even more. However, some wallets have been specifically designed for a selected number of coins. Check this parameter before installing the wallet.
Does the wallet support dApps and NFTs?
Most mobile wallets support Ethereum-based ERC-20 tokens, but only some of them have a dApp browser that allows you to interact with decentralized exchanges, blockchain-based games, etc. Not all mobile wallets support non-fungible tokens as well, so check that beforehand if you are planning to store some. In NOW Wallet, you can manage your Ethereum-based NFTs (new networks will be added soon).
Does the wallet have the necessary features?
You may want to exchange your coins right in the app (e.g. from BTC to ETH), be able to buy crypto with a credit card in your wallet, or stake some coins for rewards. Make sure the wallet you choose supports these features.
Best Mobile Crypto Callets in 2022
Now that we've covered the key parameters for choosing a crypto wallet, let's look at 4 services that offer you a great mobile crypto storage experience.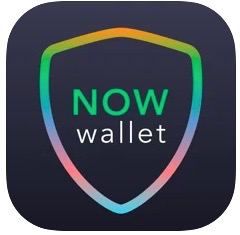 NOW is a wallet by ChangeNOW, a leading instant cryptocurrency exchange operating since 2017. Years of experience in the market together with the interest from the community inspired ChangeNOW to create this non-custodial wallet for iOS and Android. It allows you to store over 330 crypto coins.
NOW Wallet boasts a straightforward interface, yet it offers a number of important features. Users can swap their cryptocurrencies without leaving the app, and fiat-crypto purchases & withdrawals are available. NOW Wallet supports NFTs. The staking feature gives you an opportunity to earn passive income from holding the BNB coin and BEP-2 NOW tokens. You can also check out the NOW staking calculator to see how you can earn a 25% APR!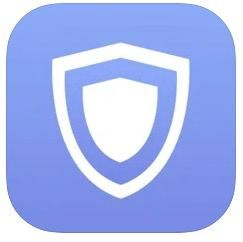 Guarda Wallet is a non-custodial mobile wallet where you can store coins from 50+ blockchains. Besides your phone, you can access Guarda from a PC and a web browser.
This wallet offers some features that will be of interest to advanced crypto enthusiasts. First, it allows for staking of 14 assets including Ethereum and Cardano, and the APR goes as high as 25%.
Second, you can take crypto loans in Guarda Wallet. It's anonymous and doesn't require registration or credit checks — simply deposit collateral and get your loan starting from $100 in a few minutes.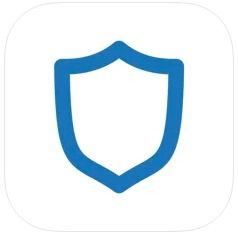 Trust Wallet was created by Binance exchange, the world's largest centralized crypto trading platform, but it's still non-custodial — you own your private keys and control your funds. Like NOW and Guarda, Trust Wallet supports hundreds of coins.
One of the key features of Trust is that it has a built-on Web3 browser that allows you to interact with decentralized applications. Trust Wallet's team works with dApp devs to make this interaction as smooth as possible. As an example of this, you can access decentralized exchanges like Uniswap or PancakeSwap right in the wallet.
Trust Wallet supports NFTs — you can buy and sell tokens along with the rest of your portfolio.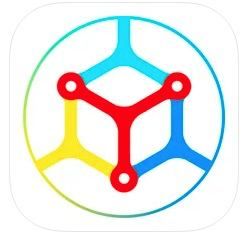 Some mobile wallets were designed to store one or a few specific assets. One such platform is Mycelium – it was built back in 2011 as a secure and transparent way to store Bitcoin. The wallet is open-source, which is a relatively rare case. Over the years, Mycelium has embraced over 20 new assets, including ETH, ERC-20 tokens, and stablecoins.
Mycelium is a mobile-only wallet available for iOS and Android. You can buy Bitcoin for fiat and swap it for other currencies in the app. The wallet offers some advanced security features — for example, you can create a single address account and erase private keys from your device (and then later get them back when needed).
Summary
It's easy to choose a crypto wallet when you understand what to look for. First, it's a good idea to filter out wallets that don't meet high quality standards — custodial solutions, wallets without seed phrases, and those that demonstrate poor operation and design.
Once you only have good wallets left, decide based on their functionality. Here's a hint: if you need a simple good multi-asset wallet with a light interface and a built-in crypto exchange, install NOW Wallet. To access advanced features like staking or crypto loans, get Guarda Wallet. For interacting with dApps on Ethereum and Binance Smart Chain, download Trust Wallet. And finally, if you need a first-generation open-source Bitcoin wallet, use Mycelium.