Costa Rican Power Plant Modified to Power Crypto Mining
A major hydroelectric power plant in Costa Rica has been remodelled to power several crypto mining operations.
Costa Rica: A Potential Crypto Mining Hub
According to reports, a hydroelectric power plant in Costa Rica will power multiple crypto mining facilities in the region. Located a short distance from the country's capital, San Jose, the facility boasts an impressive capacity, hosting about 650 machines from well over a hundred customers. The plant is powered by the Poas river and thereby constitutes a form of renewable energy.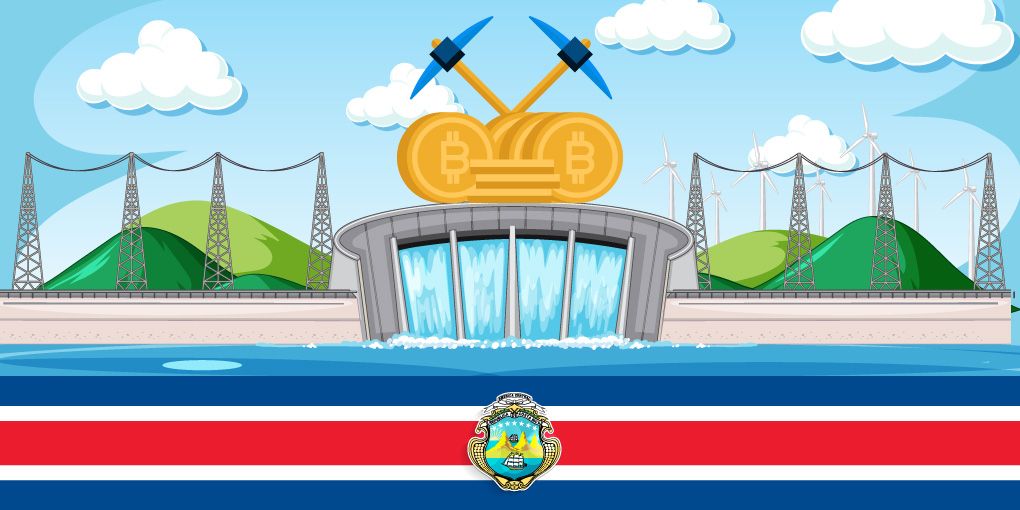 The plant, however, did not begin its journey as the ingenious facility it has become. According to its President, Eduardo Kooper, it was initially used to supply electricity to the country. However, with the onset of the pandemic and the incidence of the lockdown, the demand for electricity greatly reduced as there was no need to power industries, organizations, and the like since most individuals were required to stay at home. This caused an electricity surplus, and as the government no longer needed to buy electricity, they were forced to stop operations for several months.
However, a boon for the plant came in the form of cryptocurrency, whose popularity even skyrocketed during the lockdown months. The crypto mining industry is energy-intensive, as the cryptocurrency process consumes large amounts of power. President Eduardo Kooper admitted to bearing reservations about cryptocurrency in the beginning, but his opinions soon changed as he realized the massive potential the industry had.
The company quickly rerouted funds into establishing technology that would allow them to take advantage of opportunities in the cryptocurrency space, reportedly investing about 500000 USD into the venture, which would allow it to host cryptocurrency mining computers.
Also See:
The Promise of Crypto in Latin America
Edward Kooper went on to add that Costa Rica could possibly be one of the most ideal locations for the cryptocurrency industry to thrive, as they have access to electricity that is stable and cheap and good internet access, all of which are excellent conditions for mining cryptocurrency. He added that the Costa Rican government should provide more incentives for crypto miners in order to better utilize the potential of digital currency in the state.
The Costa Rican government is the latest Latin American leadership to be publicly interested in harnessing the potential of the crypto industry, after the Salvadoran government led the charge last year. Last October, El Salvador President unveiled its volcanic Bitcoin mining rig, as the world continues to search for greener and more efficient power alternatives for mining operations.
You can buy, sell or swap any of your preferred tokens for Bitcoin (BTC) on ChangeNOW without any registration.
Welcome to the NOW experience! The ChangeNOW team presents you with the new community-inspired crypto wallet – NOW Wallet.