Boost Privacy in Cryptocurrency Exchange
Imagine you need to send crypto to your friend, but you want to avoid the embarrassment associated with them knowing how much crypto funds you own and how much you've paid to someone else.
ChangeNOW has the solution for you to supplement this lack of privacy with its same-cryptocurrency exchange service. Moreover, we offer fixed exchange rates to make these swaps more cost-effective, so you don't have to worry about the network volatility.
Here's an example of a use case. Being a growing international company, we at ChangeNOW frequently outsource some of our in-house processes. When it comes to paying for these services, we exchange a cryptocurrency for itself so that payment receivers don't see how much we pay other outstaffed employees.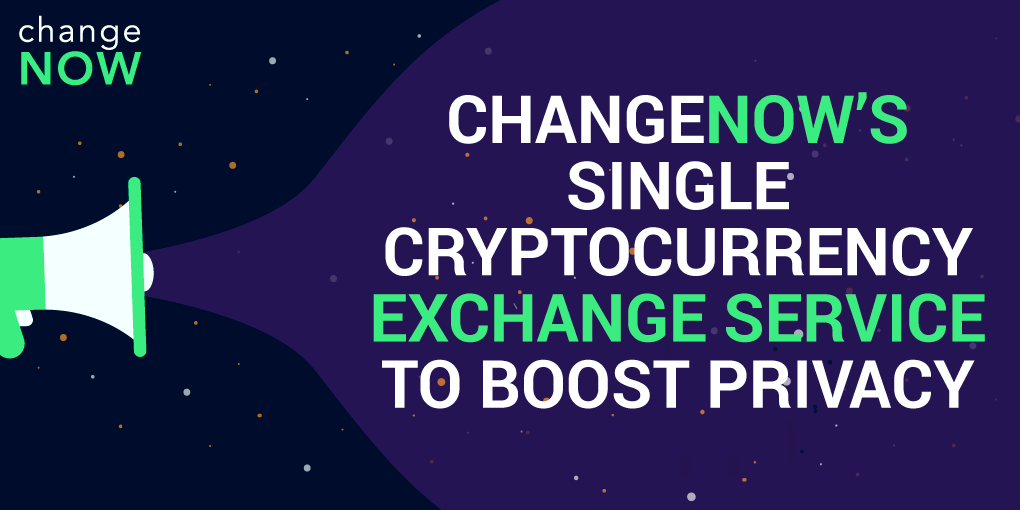 Let's take a different angle. Imagine you send a peer-to-peer payment to your family or a friend. Would it bother you if they saw how much money you have in your account? The same applies to crypto transactions, which are publicly visible in a public ledger.
Exchanging BTC to BTC, ETH to ETH, or any other crypto to itself is fast and easy. However, we want to make clear that unlike cryptocurrency tumbler services, which are often used to conceal illegally obtained funds, our service is not intended to help someone disappear in cyberspace with their money.
We promote an honest and legitimate use of cryptocurrencies, ensuring that no transactions made through our exchange platform are fraudulent.
In many cases, our intelligent risk management AML system has proven effective. Thus, ChangeNOW has recently returned 600,000 MATIC coins that hackers stole from cryptocurrency exchange Eterbase in 2020. In 2019, ChangeNOW recovered 500,000 XRP stolen from GateHub. Another demonstration of the system's success was the return of about $14.5 million mistakenly sent to a user by a bug in Compound's upgrade.
ChangeNOW, a one-stop platform for your crypto needs, is geared towards enhancing your digital life. Exchanging crypto has never been easier with over 50,000 swap options, unlimited crypto purchases with over 50 fiat currencies using MasterCard and Visa cards, and other top-class crypto products and services offered by ChangeNOW.