ChangeNOW Mobile App Update
This week we've updated the ChangeNOW mobile app, bringing you more functionality and new useful features.
The updated version enables users to create a personalized account in the app or log in with an existing ChangeNOW account. Previously this option was available only on the ChangeNOW web site. With a personal user profile you can easily track your activity in the app, get access to NOW loans, earn benefits with swaps, and – as always – quickly and seamlessly exchange crypto on your mobile device.
Cashback is another feature you get in the app after the update. All registered users gain 0.1% from each transaction they make in the app. You can fully manage your cashback flow from the ChangeNOW mobile app: see how much NOW tokens you get for every transaction, monitor cashback balance, and withdraw the earned funds when you wish to.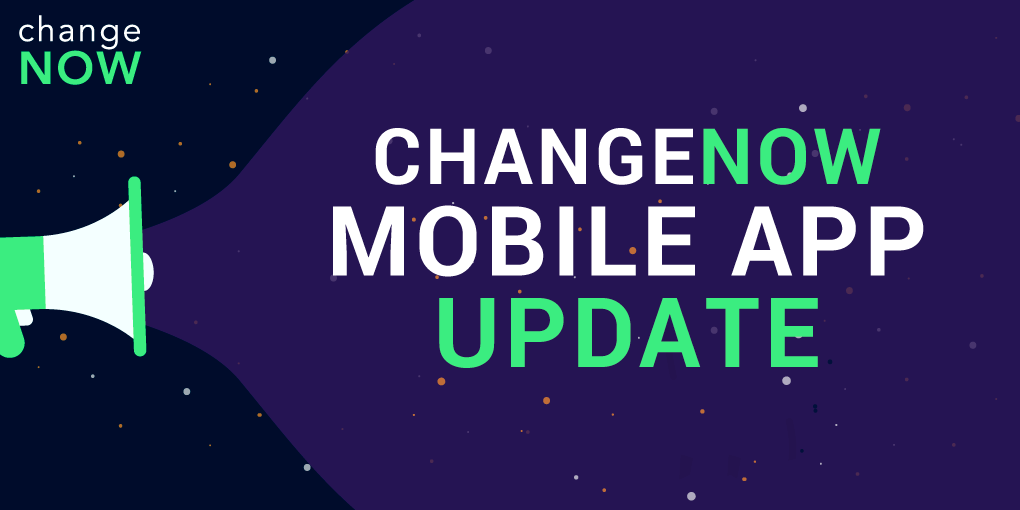 There is one more useful feature we implemented in the app for avid crypto users. From now on the app will warn you about high network fees, flashing an alert badge during the exchange. We hope it will help our users to avoid overspending on swaps and make exchanges more profitable and fair.
The update is available only for iOS devices for now; the Android update is coming soon. Also please note that the update is rolling out through all users worldwide, so it may take some time for you to receive the updated version on your device.
If you haven't got the ChangeNOW mobile app yet, go to App Store or Google Play for a free download.
Welcome to the NOW experience!