ChangeNOW February Media Digest
In February, ChangeNOW had some exciting news to share: the integration of NFTs into NOW Wallet, op-eds written by our team members and more. Here's a brief review of what different crypto media outlets wrote about ChangeNOW last month.
NOW Wallet Adds Support for NFTs
NOW Wallet has just integrated a whole new type of crypto assets – NFTs! You can now browse, buy, sell, and store non-fungible tokens right in the app.
Our Head of PR Mike Ermolaev had this to say about the launch of the feature:
"Keeping it simple and sticking to crypto innovations are ChangeNOW's hallmarks. This is why we came up with a user-friendly interface for a new technology. Through the addition of NFT support to NOW Wallet, we hope to encourage more people to use cryptocurrencies and learn more about the incredible innovations that exist within the industry."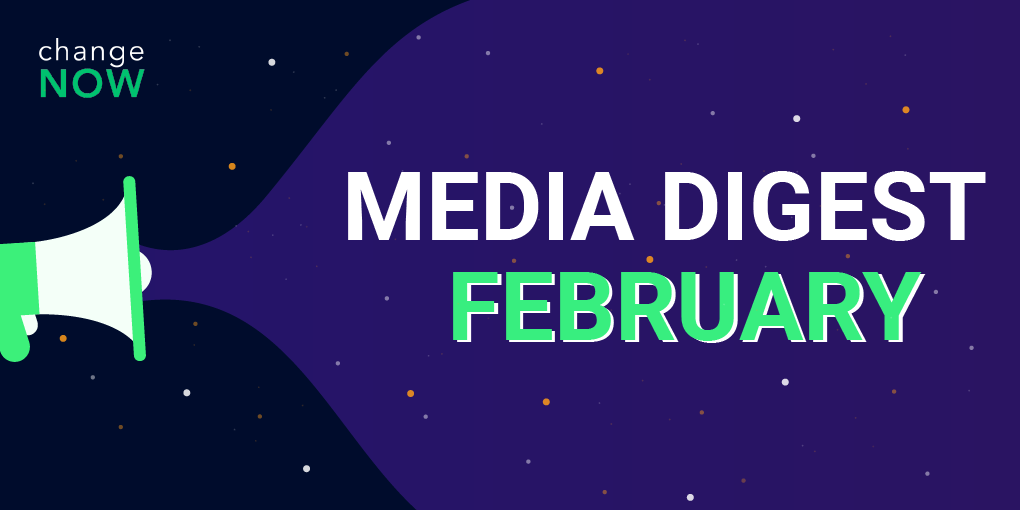 The news was reported by the following crypto media outlets:
Coindoo.com | ChangeNOW Integrates NFT Functionality into Its NOW Wallet
Blockchain.news | ChangeNOW Adds NFT Functionality to Its NOW Wallet
Investing.com | ChangeNOW Brings NFT Functionality to Its NOW Wallet
Dailycoin.com | ChangeNOW Brings NFT Functionality to Its NOW Wallet
Cryptodaily.co.uk | ChangeNOW Launches Support For NFTs In Its NOW Wallet
Coinjournal.net | ChangeNOW adds support for NFTs to its NOW Wallet
Coinchapter.com | ChangeNOW Rolls Out Support for NFTs In Its NOW Wallet
Cryptoarmy.io | ChangeNOW upgrades Its NOW Wallet to Include NFT Functionality
Bitcourier.co.uk | ChangeNOW Adds NFT Section to Its NOW Wallet
Cryptonews.com | ChangeNOW Launches NFT Functionality in Its NOW Wallet
Visionary-finance.com | ChangeNOW's Upgraded NOW Wallet Offers NFT Functionality
How ChangeNOW Combats Cybercrime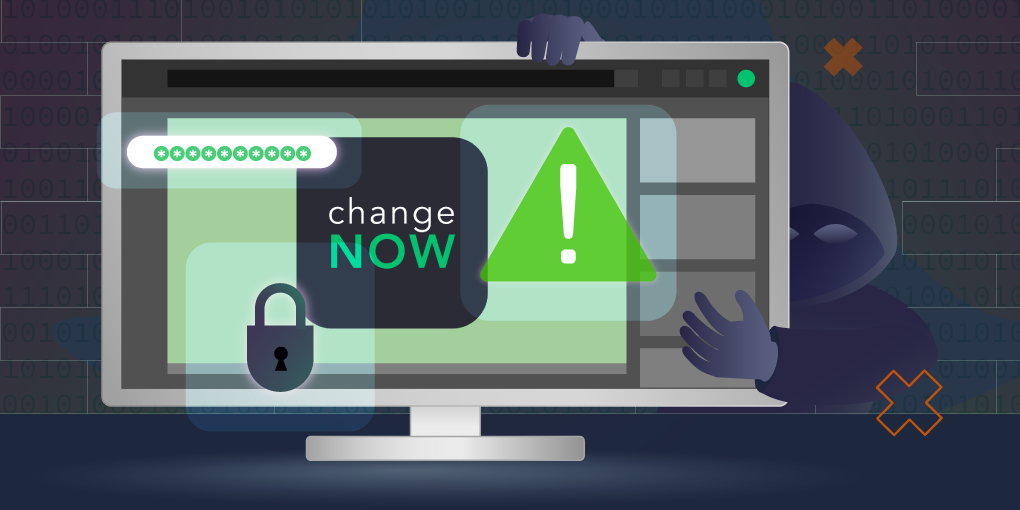 Here at ChangeNOW, we promote crypto among people from all over the world and try to prove that the crypto environment can be safe and accessible to anyone. That's why we think it's our responsibility to ensure fair exchanges and prevent cybercrime seriously. ChangeNOW has helped restore justice and return stolen funds multiple times. Here're some of the cases: the return of 600,000 MATIC to Eterbase, the recovery of $15m worth of COMP, $500,000 retained during the Bithumb hack.
In his article on FXStreet.com, our Head of PR Mike Ermolaev explains why the crypto future without cybercrime is achievable and what role ChangeNOW plays in making it possible. The recent article on Scam-director.com details how ChangeNOW played its part in combating illicit crypto activities.
ChangeNOW Affiliate Program
The article on Ambcrypto.com sums up the advantages of our Affiliate program. The author breaks down what an Affiliate program is, discusses its main features and benefits and illustrates them by using ChangeNOW as an example:
"For instance, ChangeNOW, an instant crypto exchange, has one of the most profitable and easy-to-use affiliate programs on the market. It has a great balance of payout rates, clear conditions and versatility of tools for affiliates of all levels of expertise."
The full article is available here.
Op-Eds by Our CBDO Pauline Shangett
Who Let the Dogs out?
The canine meme coins are still a popular investment in the crypto market. Are you curious about how the trend began and how much potential these cryptos still have? In an article for Benzinga.com, our CBDO Pauline Shangett reviews the major dog-themed coins and predicts their future:
"... as they become more popular, their use cases are expanding. In the same way that Tesla accepted Doge as payment for merchandise, it's quite likely that other companies may soon enable dog-themed crypto payments."
Read the whole op-ed at Benzinga.com.
"Green" NFTs – New Reality or Wishful Thinking?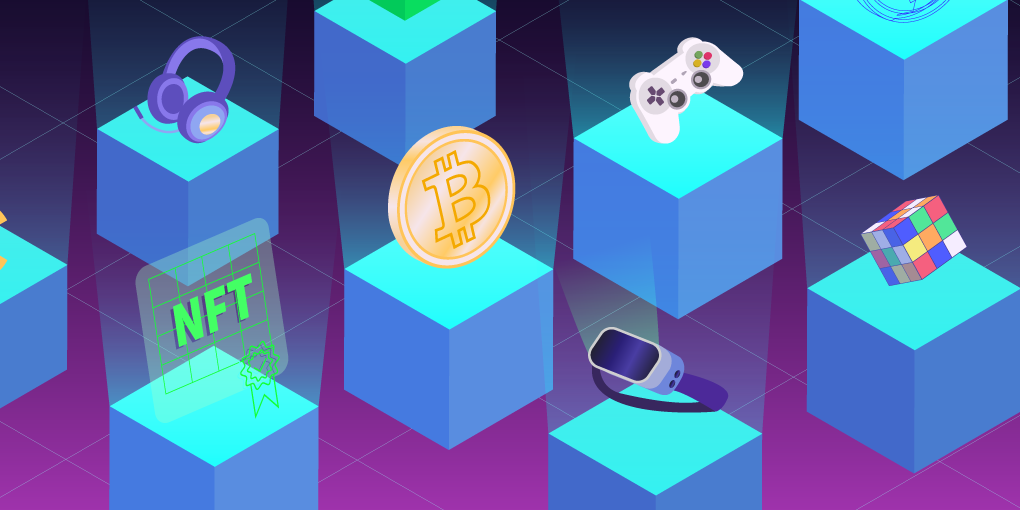 Just like other digital assets, NFTs are known to harm the environment. However, many innovations are constantly developed to make cryptos eco-friendly. In her newest article for Dailycoin.com, Pauline Shangett discusses the existing "green" NFT platforms:
"Predictably, the most popular idea is to create "green" cryptocurrencies that could support NFTs. Blockchains based on the proof-of-stake network or using additional layers in their proof-of-work system are much more sustainable than, say, Ethereum."
Can NFTs really become completely harmless for our planet? Find out here.
Forbes Panel Discussion Features Our Head of PR
Forbes.com interviewed a number of experts about the connection between crypto and traditional markets. Our Head of PR Mike Ermolaev took part in the discussion:
"There has been a lot of money flowing into crypto from traditional markets these past couple years. During that time, traditional markets and cryptocurrency markets have converged. It's evident from various indicators that tech stocks and Bitcoin are strongly correlated right now."
Visit Forbes.com for all the insights.
Mike Ermolaev also helped expose an Instagram crypto scammer. Check out Snopes.com to read the entire investigation.
Crypto Opinion with Mike Ermolaev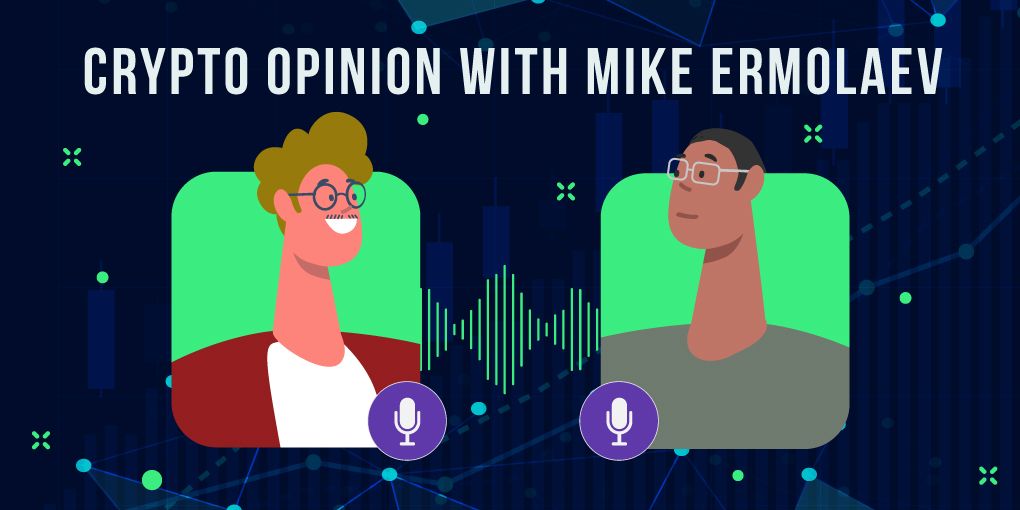 Last month, our Head of PR Mike Ermolaev teamed up with Benzinga.com and started a new series of Q&As with different crypto experts. First, he interviewed Investoo Group's Jayson Derrick and talked to him about Bitcoin, altcoins, crypto risks, and his investment portfolio. Next was Cassio Gusson from Cointelegraph. Cassio shared his thoughts on the Metaverse, crypto future, and his crypto philosophy.
Stay tuned for next Q&As with experts in March!
This Month's Exclusives
The Metaverse: A New Virtual World to Live in?
In an op-ed for Benzinga.com, Mike Ermolaev explains what the Metaverse is and describes the worlds you can explore:
"The metaverse is here to stay. The digital transformation that's currently taking place is seen as the next big development in the evolution of the internet. It opens the way for a future where social interactions, communications, enterprise collaboration, financial transactions, and almost all activities will happen in the metaverse."
Find out more by reading the article here.
Review of the Latest Genesis Report
Mike Ermolaev breaks down the Genesis report of Q4 2021 and analyzes the main crypto tendencies. The report reveals that institutions seek diversification of digital assets, pay more attention to DeFi coins and more:
"The Q4 Market Observations report reveals a long-running upward tendency across all business lines of the company: from digital assets trading to loans and custody. Naturally, the crypto sphere came through crests and troughs in 2021, but the underlying trend remained strongly bullish."
To read more, go to Benzinga.com.
Thanks for checking in with us! We really appreciate your support. And as always, we are grateful to our crypto partners for helping to bring awareness about us.
Kind regards,
ChangeNOW team