ChangeNOW CBDO Does Q&A for Invezz
Pauline Shangett, ChangeNOW's CBDO, has recently taken part in a Q&A conducted by a well-known financial media outlet Invezz.
Pauline talks about the newest ChangeNOW products and updates, shares plans for the near future, and much more. A special discount promo code for ChangeNOW exchanges is offered to all readers. We thank our trusted partner Invezz for conducting this in-depth interview.
In the first part of the Q&A, Pauline explains why ChangeNOW offers crypto loans on such easy terms and tells about the newest crypto assets supported by our platform. Later, she describes the most recently launched ChangeNOW products, NOWTracker and NOW Wallet.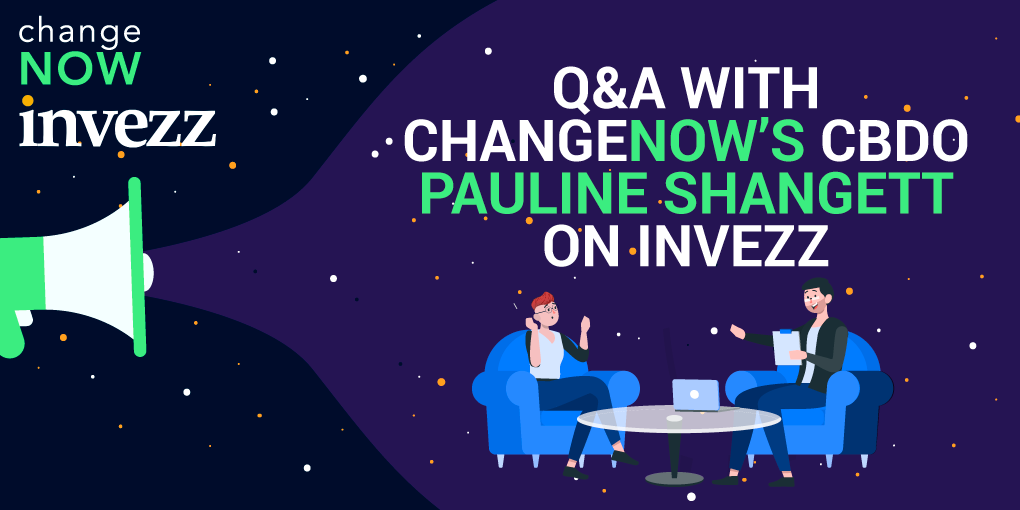 When asked about our target audience, Pauline responds this way:
"In a broad sense, our customer is anyone except a hardened crypto skeptic. Of course, our products and services are available to everyone. However, our heart is with those who believe that crypto-based investments are a bet worth taking."
Our CBDO also gives details about the implementation of the cashback feature in our service, and elaborates on ChangeNOW's partnership with Dash:
"We share common values with Dash. Fast transactions and financial freedom are crucial. Customers' exposure to crypto is also important. In all promos, including the Dash promo, we want to encourage people to engage with crypto assets. We want crypto holders to know they shouldn't be afraid to manage their assets and that there's an easy, convenient, and safe way to do so."
ChangeNOW supports the amazing Dash InstantSend Feature, which allows any Dash transactions to be carried out in a matter of seconds. Here Pauline reminds our users about the trading contest organized by ChangeNOW in cooperation with Dash called Dash Madness. You can read about the rules of the contest and ways to participate here.
At the end of the interview, our CBDO answers questions related to the most popular crypto assets on ChangeNOW, the development of our B2B sector, and more.
To check out all of Pauline's corporate insights and get an exclusive discount promo code for ChangeNOW's crypto exchanges, read the whole Q&A here.
Stay tuned,
ChangeNOW Team