Dash Madness: How to Win Cryptos?
ChangeNOW in cooperation with Dash is about to start a special trading contest called Dash Madness. By trading with Dash at 0.5% discount, users can win up to $1,000 worth of Dash.
We are happy to announce that we are launching a trading contest called Dash Madness on ChangeNOW's Twitter. It will run from 12:00 UTC on December 1, 2021 till 12:00 UTC on December 14, 2021.
What does it mean? Basically, during the next two weeks anybody can try to win extra Dash by trading DASH on ChangeNOW.
We have prepared a special treat for the contest participants.
During these two weeks, ChangeNOW users can trade Dash at a 0.5% discount using this promo code - 7DE06E98BB1E.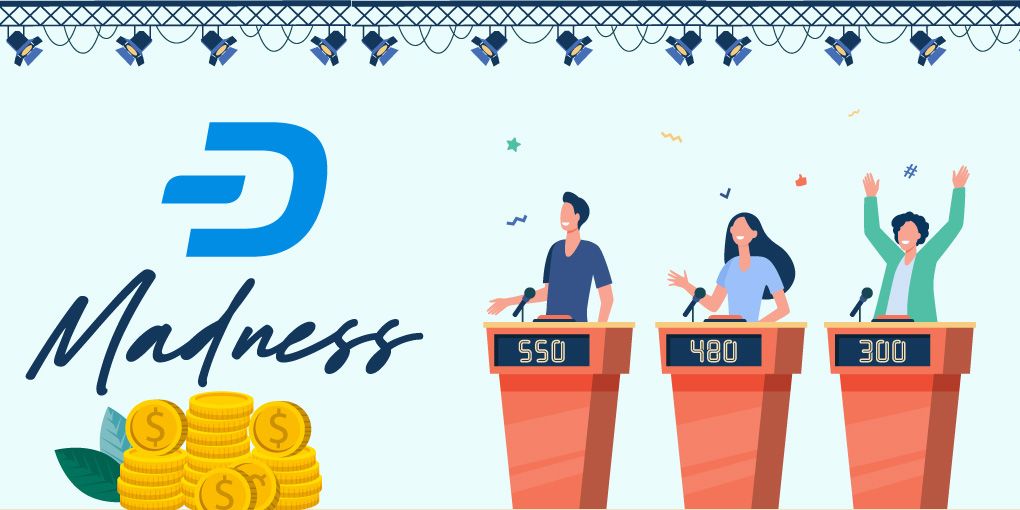 How to participate? Just follow the instructions published on our Twitter, trade with Dash, and attach screenshot proofs of your exchange ID in the comment section of the corresponding Twitter post.
There will be three separate contests and 13 winners in total. Let's quickly review how it will all work.
Sprint – Who Will Be the First One to Exchange Dash?
ChangeNOW, as one of the trusted Dash partners, supports the Dash InstantSend feature, which means that all ChangeNOW transactions involving Dash happen extraordinarily fast, in a word, instantly.
The Sprint contest will be taking place every working day, but the time of the start will be unknown to the participants. The first person who carries out a Dash transaction following the start of the competition announced in ChangeNOW's Twitter will win. To participate, follow these instructions:
Marathon – the Most Dash Exchanges During the Week
Summary
For this contest, the more transactions with Dash you carry out during the given period, the more chances you have to win. The pairs do not matter, but there is a minimum transaction amount of 0.2 DASH. Make sure to show the proof of your transactions by showing your trade IDs in a comment under the rules of the contest on our Twitter or writing a review about your experience of trading Dash with ChangeNOW.
ChangeNOW and Dash together will choose the user who has exchanged Dash most times during one week and award them with $250 equivalent in Dash. If there are multiple winners, we will award the one that reached the tied amount first. There will be two winners in total, one each week.
SUPER Champion
There will be one Super Champion during the whole Dash Madness contest. To participate, you will just need to leave a comment to the embedded tweet with the rules of the contest and write about how much you love trading Dash on our platform. No purchases are necessary. The winner will be chosen randomly among all who took time to describe their experience of using Dash on ChangeNOW. This lucky user will receive $1,000 worth of DASH. Keep in mind that anybody can become the Super Champion!
You can see for yourself how many benefits you can get from taking part in the Dash Madness contest. Just remember: trade Dash on ChangeNOW and write comments and reviews on our Twitter, any time from 1 till 14 December.
We encourage you not to miss this unique opportunity of exchanging Dash at a generous discount and taking a chance to win extra DASH coins! Let's take the most of Dash Madness!
Cheers,
ChangeNOW Team