Bybit Signs $50 Million Partnership with Red Bull Racing
Singaporean crypto exchange Bybit has announced a record partnership with one of Formula 1's biggest brands, Red Bull Racing.
Bybit Secures Historic Partnership
Bybit's recent agreement might be the biggest deal yet between a crypto outfit and a sports team. Last week, Red Bull revealed it had signed a $300 million deal with software company Oracle. The agreement was touted to potentially reach heights of $500 million.
A week after Oracle's, Red Bull Racing has announced a massive $50 million per year agreement with Bybit. According to the release, Bybit says it looks forward to significant adoption of crypto assets by Formula 1 fans. It also suggested that it was intent on reducing the wide gap between male and female involvement in crypto.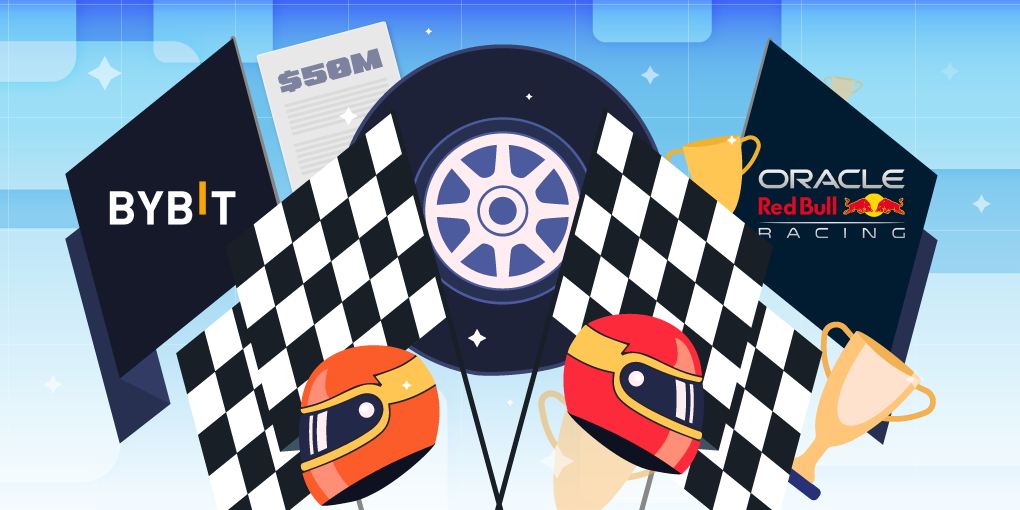 According to the partnership requirements, Bybit will serve as a fan token issuer and as a tech incubator for the motorsport company. The agreement opens doors of opportunities for Bybit, who will assist Red Bull Racing in distributing its digital asset collections and assisting with other projects, such as talent development at Red Bull's technological center in Milton Keynes.
The deal means the Bybit logo will be displayed effectively on properties belonging to Red Bull racing, including kits and racing cars.
Crypto-Sports Partnerships Continue to Flourish
Crypto involvement in sports continues to grow by the day. Last week, Terra signed a $40 million yearly deal with a professional baseball team, Washington Nationals. This was before several crypto commercials during the Superbowl game dominated online discussions.
In a similar fashion, blockchain company Tezos agreed to a multi-year collaboration with Manchester United football club. European football organization UEFA would also find a partner in the sports-focused crypto platform Socios on Monday.
Bybit Token (BIT) surged more than 7% following news of its partnership, recording a 24-hour high of $1.798 per token. BIT trades at 1.693 at the time of writing.
You can buy, sell or swap any of your preferred tokens for Socios' Chilliz on ChangeNOW without any registration.
Welcome to the NOW experience! The ChangeNOW team presents you with the new community-inspired crypto wallet – NOW Wallet. For safe and efficient asset tracking, try our crypto portfolio tracking app – NOW Tracker