Terra Strikes $40 Million Deal with Washington Nationals
The Washington Nationals baseball team has agreed to a massive five-year partnership with public blockchain company Terra, in a deal worth $40 million per year.
News of Terra's possible sponsorship of a sports team had floated two weeks before its eventual partnership with the Washington Nationals. On February 1, Do Kwon, the founder of Terraform Labs, filed a financial proposal to support a contract with "a famous name" within one of America's leading sports groups earlier this month.
Barely a week after Do Kwon refused to name the mystery sports team, major baseball team Washington Nationals announced its new deal with Terra and that it would be accepting the TerraUSD (UST) token on home grounds very soon.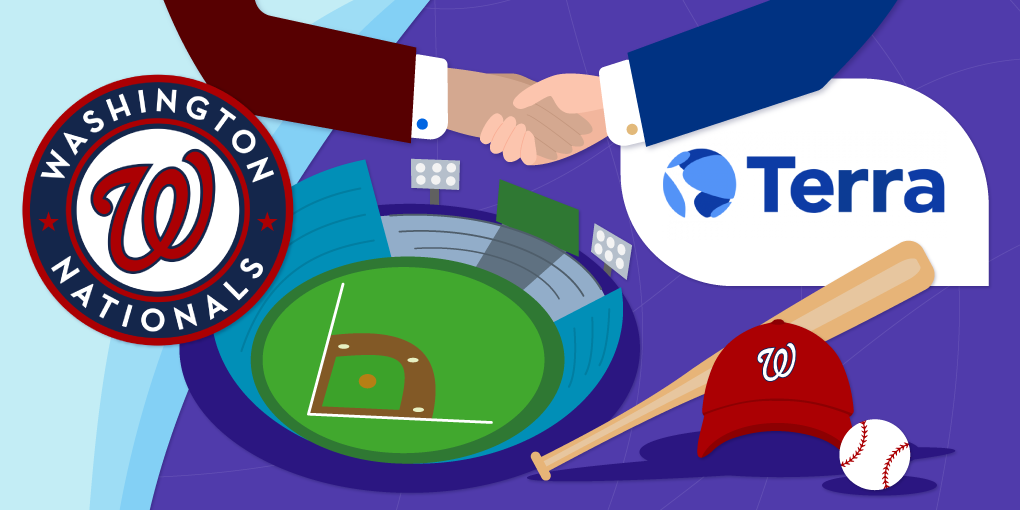 "We are happy to work with Terra to designate our most elite membership and explore introducing exciting new fan experiences to Nationals Park, including the use of UST cryptocurrency to make purchases." Mark D. Lerner, the managing primary owner of the Washington Nationals, enthused.
The $40 million sponsorship was made possible by the Terra community treasury, which manages about $2.7 billion in the form of a decentralized autonomous organization. The idea was adopted by a large majority of the community, making it the first time a sports team and a DAO have collaborated.
Despite its troubles with the US Securities and Exchange Commission, Terra was able to secure an agreement with the sports team without any hitch. The popular DeFi startup had earlier filed a civil lawsuit against the regulator after Kwon was issued with a subpoena during a cryptocurrency conference.
Exciting Times for Terra
The price of the UST has remained stable following Terra's announcement, with most spot markets now trading at around $55. However, with the coin's incredible growth in 2021, Chairman Kwon is counting on yet another great year for Terra. He also revealed the DAO is keen on more collaborations in the near future.
The Terra Community Pool is currently worth $2.74 billion, with the MLB team's cooperation contract financed with $40 million in UST. Chairman Kwon believes that the new deal sets a template for other DAOs. "This first-of-its-kind collaboration between a DAO and a sports team offers up a whole new field of possibilities for introducing crypto and DeFi to the populace," Kwon said.
The sponsorship agreement is yet in the latest of deals helping to increase crypto traction in an influential industry like sports.
You can buy, sell or swap any of your preferred tokens for Terra's UST on ChangeNOW without any registration. Welcome to the NOW experience! The ChangeNOW team presents you with the new community-inspired crypto wallet – NOW Wallet. For safe and efficient asset tracking, try our crypto portfolio tracking app – NOW Tracker.