BitPay And Verifone Partner For Cryptocurrency In-Store Payment Option
Verifone and a cryptocurrency provider BitPay have announced a partnership that will allow customers to make payments with Bitcoin, Ethereum, and other cryptos.
How Does This Work?
Customers are expected to select their crypto wallet on the Verifone device during checkout, and scan the QR code, before crypto funds are transferred to BitPay. Users would be notified via an in-store terminal followed by an equivalent settlement (in USD) into the merchant's bank account. In the case of returns, the procedure is the same: all parties will receive their funds regardless of the value of the coins when the return was initiated.
What Does This Mean For Crypto Users?
The newly announced partnership provides visibility for the crypto industry, especially for users who were previously not familiar with cryptocurrencies. Merchants can now accept payments directly from their customers on Verifone, and users have the opportunity to spend their cryptocurrency on whatever they want. And with the newly acquired visibility, there is a likelihood for cryptocurrency adoption to attain even greater levels than its already impressive rise in 2021.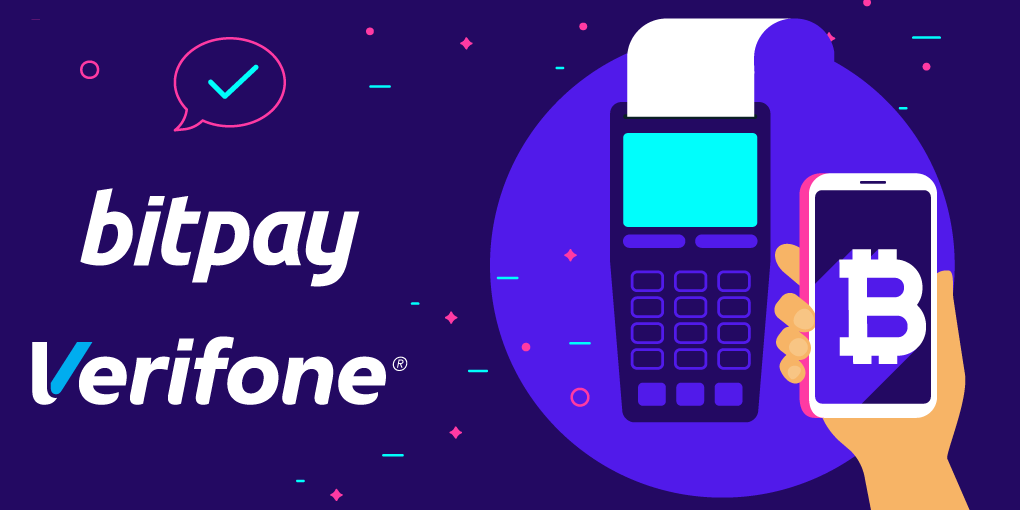 The tech supports major cryptocurrencies such as Bitcoin, Ethereum, Bitcoin Cash, and a number of notable coins. Verifone also has plans to add support for major stablecoins in the future. The company expects the novel payment method to be simple and straightforward even for new crypto entrants. Users can easily make "one-step" transactions once they have an approved crypto wallet like Blockchain.com, BRD, Metamask, or BitPay.
There are concerns that the volatility of cryptocurrency prices might affect the platform's ease of use. Though, in the opinion of Jeremy Belostock, Head of APMs at Verifone, the partnership has taken care to solve every potential volatility and translation risk. Customers have been assured of a cheap and "seamless" payment experience.
Stephen Pair, co-founder and CEO of BitPay strongly believes the new liaison comes at the right time and addresses the rising crypto demand across the world.
"The partnership will allow these businesses to easily and securely accept crypto payments," he said, "and benefit from pent up consumer demand to spend crypto."
You can buy or trade any of your preferred tokens on ChangeNOW without any hidden fees.
Welcome to the NOW experience! The ChangeNOW team presents you with the new community-inspired crypto wallet – NOW Wallet.