Zuckerberg Stablecoin Project Diem Officially Shuts Down
Diem, Meta's stablecoin project, has been officially abandoned after more than two years of work, with figures like Jack Dorsey slamming the project.
Meta Announces the End of Diem
An official announcement has been made by Meta, the company that was formerly known as Facebook, regarding the closure of its digital currency project Diem. A spokesperson for Meta confirmed that Meta has agreed to sell the intellectual property and other assets related to the Diem stablecoin project to Silvergate Capital Corporation.
The Diem Association and its affiliates will begin winding down operations within the next few weeks. However, despite Meta officially ending its involvement and contributions to the project, the CEO said the association was confident that Diem's original ideals would thrive. According to the company's official announcement, Diem's assets will be purchased by Silvergate for $182 million. California-based Silvergate expects to incur additional costs of $30 million in 2022, along with its earlier estimation of the Diem project.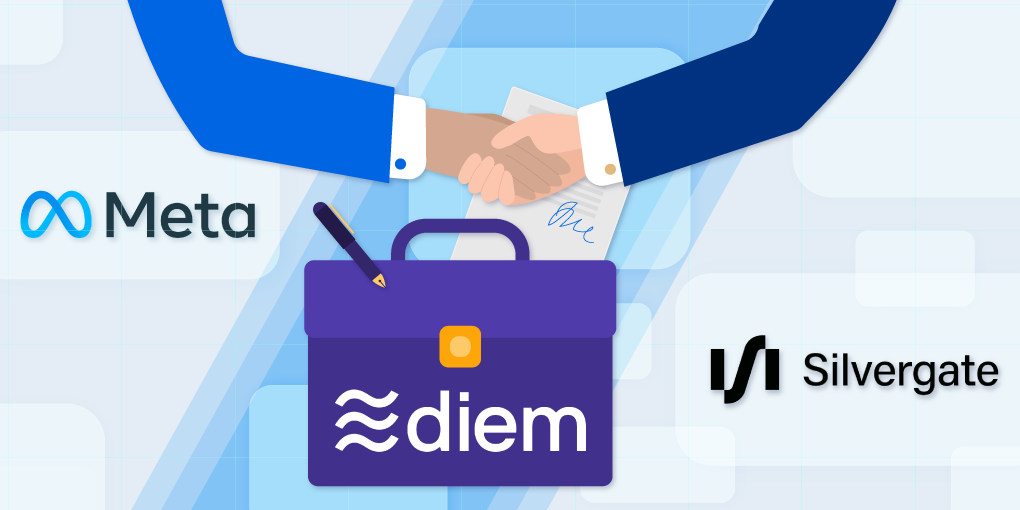 Diem's assets will be integrated with the payment platform of Silvergate Bank, a subsidiary of Silvergate and Meta's stablecoin partner. The announcement revealed that a "next-generation global payment system that is faster, easier to use, and more cost-effective than existing solutions" will be launched as a result of this new partnership.
In order to facilitate the free flow of money, the companies identified a need for a U.S. dollar-backed stablecoin that is both regulated and highly scalable. Silvergate CEO Alan Lane stated, "It is our intention to launch a stablecoin in 2022 to satisfy that need."
Criticism of Stablecoin Project
The Diem project has struggled for adoption and even acknowledgment from the crypto industry since its launch in 2019. Once known as Libra, Facebook's stablecoin has rebranded and struggled to reinvent itself into the crypto market for the past two years – a slew of efforts Jack Dorsey has described as wasted.
Speaking at MicroStrategy's World conference, the Twitter and Square founder slammed Facebook for devoting its time to a project like Libra, when it could have better directed its resources to open-source crypto projects. According to Dorsey, Facebook and its Whatsapp Novi wallet would have been better served had it focused its time and energy on Bitcoin instead.
"They tried to create a currency that was owned by Facebook — probably for the right reasons, probably for noble reasons," said Dorsey, "but there were also some reasons that would indicate trying to get more and more people onto the Facebook ecosystem. They did that instead of using an open protocol and standard like Bitcoin."
Some of the original members of the Diem Association are rumored to be moving ahead with their own stablecoin plans while the Diem project gets wrapped up.
You can buy or trade any of your preferred tokens for Bitcoin (BTC) on ChangeNOW without any registration.
Welcome to the NOW experience! The ChangeNOW team presents you with the new community-inspired crypto wallet – NOW Wallet. For safe and efficient asset tracking, try our crypto portfolio tracking app – NOW Tracker.