ZAX Token Overview
Are you looking for a universal means of payment that can be used across different domains? Look no further than ZAX Token! As a revolutionary utility token built on the Binance Smart Chain, ZAX offers a seamless transaction experience and unparalleled versatility. In this article, we will explore the key features and use cases of ZAX Token, as well as its tokenomics and distribution. So, let's dive into the future of transactions with ZAX!
What is ZAX Token?
ZAX Token is a revolutionary utility token built on the Binance Smart Chain. It offers a seamless transaction experience to its users, thanks to its fast transaction times and low transaction fees. With its universal use and versatility, ZAX Token can be utilized for all sorts of online payments, making it an attractive choice for users looking for a reliable and convenient means of payment.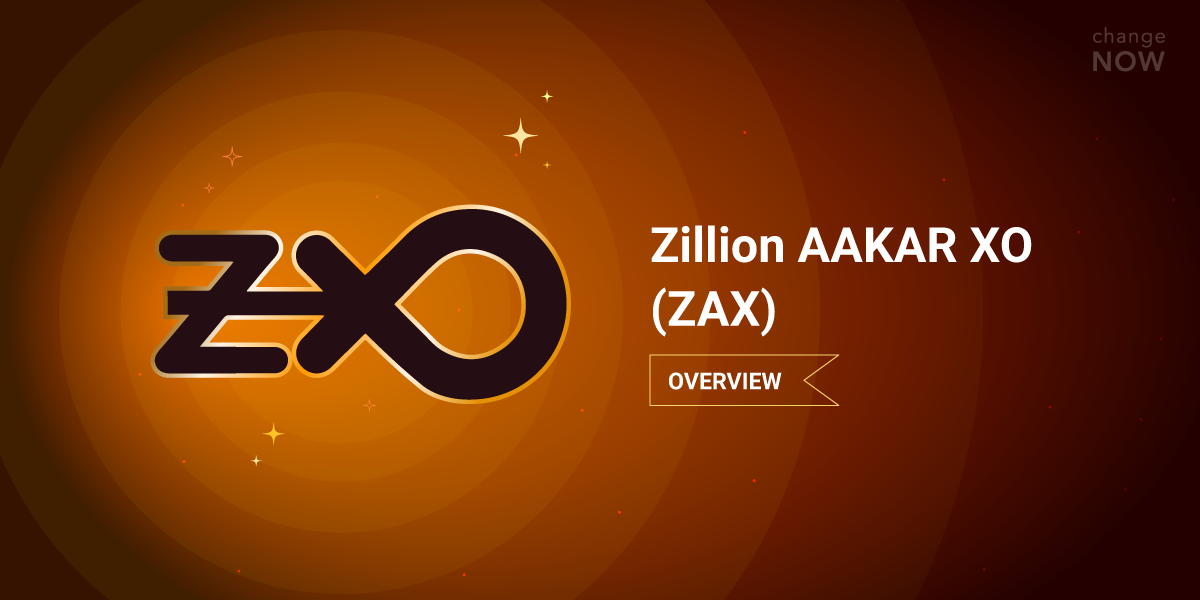 Key Features of ZAX
Seamless Transaction Experience: ZAX provides its users with a seamless transaction experience that is both fast and reliable. With its cutting-edge blockchain technology, ZAX ensures that transactions are processed quickly, allowing users to complete their payments without any delays. Additionally, ZAX boasts low transaction fees, making it an attractive choice for users looking for a cost-effective means of payment.

Universal Use: One of the key advantages of ZAX is its universal use. Unlike many other cryptocurrencies that are limited to specific industries or platforms, ZAX can be utilized for all sorts of online payments. Whether you're shopping online, paying bills, or conducting financial transactions, ZAX offers the versatility you need to navigate the digital landscape with ease.

Enhanced Liquidity: ZAX operates on a utility token model, which means that it improves liquidity and offers insights to all token holders. As transaction volume increases, the value of ZAX is enhanced, benefiting both users and investors. This unique feature sets ZAX apart from other tokens and creates a dynamic ecosystem that encourages growth and engagement.

Loyalty Points and Incentives: ZAX goes beyond being just a means of payment. It offers additional benefits such as loyalty points and incentives. Users who hold ZAX can earn loyalty points when making purchases at participating online stores. These loyalty points can be redeemed for various rewards, creating a mutually beneficial relationship between users and businesses.
Use Cases of ZAX
ZAX's versatility and universal use make it applicable to various industries and platforms. Here are some of the key use cases of ZAX:
1. E-Commerce
ZAX can be used as a means of payment in the e-commerce industry. With over 3000 stores already accepting ZAX, users can enjoy the convenience of conducting transactions with just a few clicks. Whether you're purchasing clothing, electronics, or any other products online, ZAX offers a secure and efficient payment solution.
2. Gaming
ZAX is also making waves in the gaming industry. As more gamers embrace cryptocurrencies, ZAX provides a seamless and secure payment option for in-game purchases. By using ZAX, gamers can enhance their gaming experiences while also benefiting from the token's low transaction fees and fast processing times.
3. Financial Services
ZAX is not limited to consumer-facing industries. It also has applications in the financial services sector. With its secure and transparent functionality, ZAX can be used for various financial transactions, such as money transfers and peer-to-peer lending. Its low transaction fees make it an attractive choice for users looking for cost-effective financial solutions.
4. Other Industries
ZAX's universal use makes it applicable to various other industries, including automotive, food, and hotels. Leading companies in these sectors have already started accepting ZAX as a valid form of payment, further enhancing its value and potential for growth.
ZAX Tokenomics
To understand the full potential of ZAX, let's take a closer look at its tokenomics. The distribution of ZAX tokens is as follows:
Pre Sale - 27%
Liquidity (Locked) - 18%
Development (Locked) - 27%
Cross-platform Integration - 10%
The distribution of token sales is as follows:
Team Token Pre Sale - 10%
Marketing - 7.7%
CEX Listing - 5%
Airdrop/Giveaway - 2%
These tokenomics ensure a fair and balanced distribution of tokens, while also supporting the development and growth of the ZAX ecosystem.
How to Exchange ZAX
Ready to buy or exchange ZAX? ChangeNOW, a leading crypto exchange platform, offers a seamless and secure way to acquire or trade ZAX tokens. With its user-friendly interface and competitive rates, ChangeNOW makes it easy for anyone to enter the world of ZAX and other cryptocurrencies.
Here's a step-by-step guide on how to exchange ZAX on ChangeNOW:
Visit the ChangeNOW website.
Select the currency you want to exchange for ZAX. You can choose from a wide range of cryptocurrencies, including Bitcoin, Ethereum, and more.
Enter the amount of the selected currency you want to exchange for ZAX.
Provide your ZAX wallet address. If you don't have a ZAX wallet yet, follow the instructions on the website to create one.
Confirm the transaction details and proceed to the next step.
Follow the on-screen instructions to complete the transaction.
Once the transaction is confirmed, you will receive the ZAX tokens in your wallet.
It's that simple! Start your ZAX journey today and experience the future of transactions with ChangeNOW.
In conclusion, ZAX is a utility token that offers a seamless transaction experience, universal use, enhanced liquidity, and additional benefits such as loyalty points and incentives. Its applications span across various industries, making it a versatile and valuable asset in the crypto space. With the support of leading companies and a strong tokenomics structure, ZAX is poised to make a significant impact on the crypto industry. So, don't miss out on the opportunity to be part of the financial revolution - buy and exchange ZAX today!
Disclaimer: The information provided in this article is for educational purposes only and should not be considered financial advice. Always DYOR and consult with a professional advisor before making any investment decisions.