Your Digital Assets Are in Good Hands: NOW Wallet Unveils Cutting-Edge Security Features
In response to recent data breaches that have plagued the cryptocurrency market, NOW Solutions, a pioneering provider of crypto-focused solutions, is proud to announce significant upgrades to NOW Wallet. NOW Wallet is the ultimate crypto wallet, combining unparalleled security measures with user-friendly features to offer the utmost protection for your digital assets.
NOW Solutions is thrilled to introduce the upcoming enhancements to NOW Wallet, your go-to crypto wallet for top-notch security. Designed to safeguard your digital assets, NOW Wallet combines state-of-the-art security measures with user-friendly features, providing you with peace of mind in the ever-evolving cryptocurrency landscape.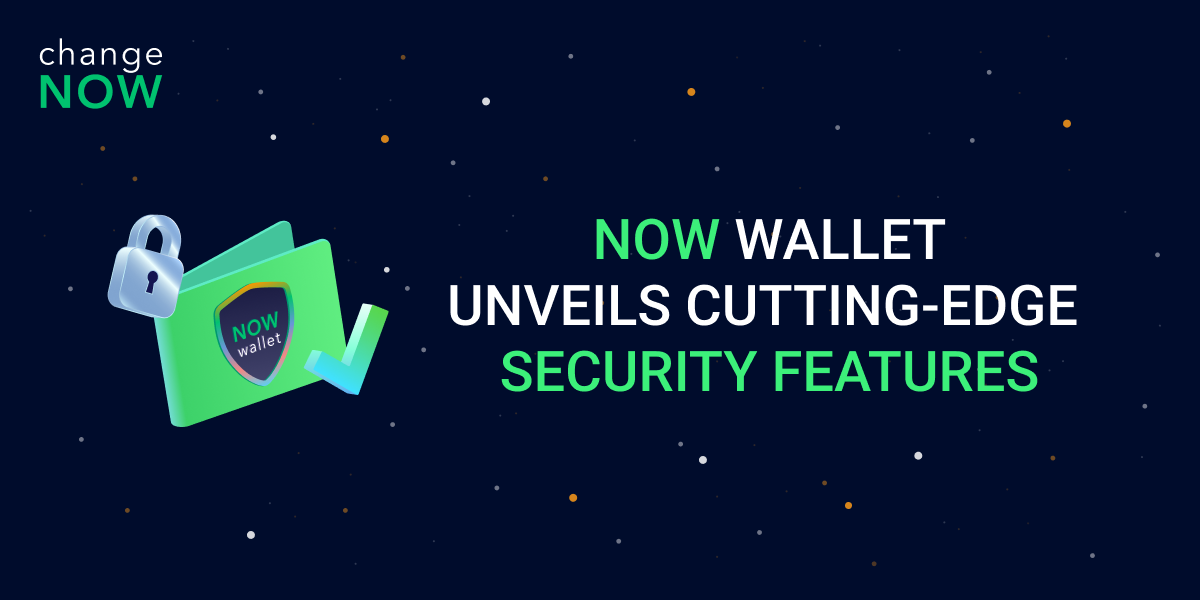 Discover the outstanding security features of NOW Wallet:
Full Control of Private Keys: NOW Wallet is a non-custodial wallet, ensuring that you have full control over your private keys. Your assets remain in your hands, reducing the risk of hacks or unauthorized access.

Biometric Encryption: Your wallet's security is fortified with biometric encryption. Utilize your unique biometric data, such as fingerprint or facial recognition, to add an extra layer of protection against potential threats.

Pin-Code Protection: NOW Wallet offers pin-code protection, allowing only authorized individuals with the correct pin code to access your wallet. This additional security feature further safeguards your funds.

Encrypted Backups: Protect your wallet's data with encrypted backups. In the event of device loss or damage, your encrypted backups ensure that your wallet can be easily restored without compromising the security of your assets.

Seamless Transition from Other Wallets: Switching to NOW Wallet is seamless and hassle-free. Effortlessly migrate your digital assets from any existing crypto wallet to NOW Wallet, ensuring a secure and efficient transfer of funds.

Regular Updates and Patches: NOW Wallet is committed to providing the latest security updates and patches to fortify your digital assets. By staying up-to-date with the latest wallet software, NOW Wallet ensures the safety and security of your cryptocurrency holdings.
At NOW Solutions, we understand the importance of safeguarding your digital assets. That's why we continuously strive to enhance the security features of NOW Wallet, ensuring that your funds are protected from emerging threats.
Download NOW Wallet today and experience the cutting-edge security features that provide you with peace of mind in the ever-changing crypto landscape. Stay tuned for upcoming updates as we further reinforce the security and convenience of NOW Wallet, solidifying its position as a leader in the crypto wallet industry.