Where to Buy NEO?
NEO is a popular blockchain platform and cryptocurrency that is dedicated to digitizing assets by leveraging smart contracts. The NEO team aims to bring blockchain technology mainstream. In this article, we will share all relevant information about NEO, and, most importantly, where you can buy some NEO tokens.
What is NEO?
NEO is a blockchain platform that allows the development of digital assets as well as smart contracts. This platform uses two different tokens, NEO and GAS, and both have specific uses. The main objective of NEO is to emerge as a decentralized, distributed, and digital platform by leveraging smart contracts. In other words, it is working towards becoming a digital alternative for asset transfers that are currently non-digital, bank transfers and other old payment methods. Also, it is one of leading blockchain projects from China, some people call it "Chinese Ethereum". Chinese government officials even consulted with founder Da Hongfei about crypto regulations on the Chinese market.
NEO Platform - History
This blockchain platform was launched in the year 2014 with the original name "AntShares." It was founded by Erik Zhang and Hongfei, who went on to found OnChain. In the year 2017, AntShares was renamed "NEO." Recently, the company that founded NEO began offering a new token called Ontology (ONT), which can be leveraged as voting power in case the NEO blockchain team is rolling out an upgrade or requires the resolution of any management issues. Every ONT token was originally exchanged for five NEO. During the development of the genesis block, the team generated 100,000 000 NEO tokens, and 50% were sold to investors. 15 million of the 100,000,000 are planned to be released each year for the development and growth of smart contracts. Regarding NEO consensus algorithm, its blockchain platform leveraged a delegated algorithm named Byzantine Fault Tolerance. This algorithm is capable of completing 10,000 transactions every second. By utilizing this algorithm, the NEO platform cannot be divided or forked. The use of this delegated Byzantine Fault Tolerance consensus algorithm obviates the necessity for any particular node to validate transactions; instead, the transactions are selected randomly.
NEO Token and NEO Gas - Know the Difference
When looking at trading NEO coins, you are likely to come across two token options, the NEO token and the GAS token. This unique dual token model designed by the platform is what sets it apart from other coins. The NEO token is the main token used to govern the platform and cast votes. GAS, on the other hand, is used to pay transaction fees. It is also used to develop and execute smart contracts.
Generating Gas
To create a wallet and start earning GAS, all you have to do is purchase NEO and hold it in a compatible wallet. It is somewhat similar to holding on to your shares in stock, and eventually getting paid in dividends. There are not many coins that pay handsome dividends like NEO, which provides the platform with a competitive advantage.
Smart Economies - The Core of NEO
The notion of the smart economy is the main driving force of NEO. The platform hopes to integrate the real economy with the blockchain. The primary functions of the smart economy would enable thousands of parties to contract with each other safely and without having to worry about the trust factor. The trade functions are executed by computer code, instead of relying on a central authority or any party involved in the contract. The founders of NEO aim at implementing economic applications that operate on smart contracts within the NEO blockchain. And the use of smart contracts is what will maintain the economic laws that the ecosystem requires. NEO blockchain offers a wide range of economic activities that can substitute for economic systems across the globe. As just one example, NEO wallet can make transactions dirt cheap and lightning fast as compared to existing banking solutions.
NEO Use Cases
The NEO blockchain platform offers four use cases:
Digital assets on the platform will acquire the protection of law by issuing virtual certificates.
NEO's objective is to develop the digital identities of persons, organizations, and information. Furthermore, it employs a variety of verification factors to allow access, including facial recognition, voice recognition, fingerprinting, and more.
This blockchain platform will collect different programming languages in the creation of smart contracts. The NEO Virtual Machine enables users to get accurate scaling and concurrency.
The NEO blockchain is focused on the creation of decentralized applications such as AI-powered legal smart contracts and decentralized cryptocurrency exchanges.
Where to Buy and Sell NEO?
You can exchange NEO for cryptocurrencies like Ethereum (ETH), Bitcoin (BTC), Litecoin (LTC) or buy it with fiat currencies. So where can you buy NEO coins? The cryptocurrency is listed on over 40 exchanges across the globe. Some of the top exchanges where you can buy NEO include Binance, Bitfinex, Upbit, ChangeNOW, and other. Binance is among the most popular cryptocurrency trading platforms out there. It was one of the first exchanges to offer cryptocurrency trading. The platform charges 1% of your overall transaction as a trading fee. To buy NEO coin on Binance, select NEO from the list of options, as well as the coin you would like to exchange for it, and the platform will provide the rate for the transaction and the amount of NEO tokens you will get.
How to Buy NEO Tokens on ChangeNOW
When it comes to picking a reliable exchange to buy and trade NEO coin online, ChangeNOW is the best option. It is a non-custodial platform designed to facilitate quick and efficient cryptocurrency exchanges. ChangeNOW supports over 190 coins and 13000+ pairs. Buying NEO coins from ChangeNOW is extremely easy, all you have to do is follow the below steps:
Select the Currency
Once you are on the platform, select the coins you want to exchange. It will automatically calculate the coins you will receive. Then press "OK" followed by the "Exchange" button.
Store the Coins in the Wallet
The next step is to add your wallet address and click "NEXT." If you do not have a wallet, you can click on the "Don't you have a wallet yet?" section and create a wallet.
Verify and Deposit
Check all your info carefully before pressing the "Confirm" button. ChangeNow will generate crypto NEOs within the wallet address. If you are wondering how many NEO coins there will be, it will depend on the exchange token you have selected and the current status of both the coins in the market. You can exchange NEO for Bitcoin (BTC), Ethereum (ETH) or any of the other 190+ coins available on the platform. With ChangeNOW, purchasing NEO is extremely easy as the platform handles all the complex tasks for you while allowing you to get NEO in an efficient manner. And with ChangeNOW you can also buy crypto with a debit card or a credit card.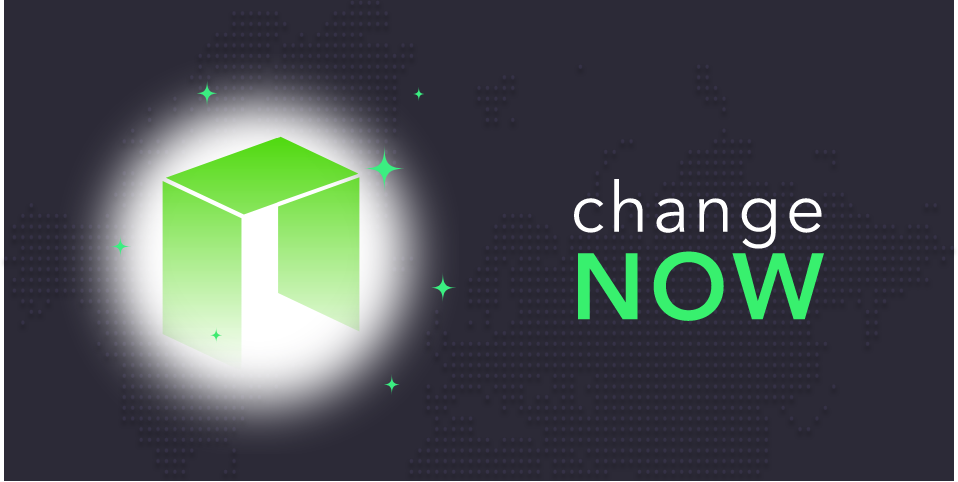 Investing in NEO Coins - How Much is NEO Worth?
In January 2017, the Neo coin stood at 0.13 USD. However, one year later, in January 2018, the coin's value rose to a notable 196.85 USD. A couple of months later in April, the price suffered a drop to a 12 month low, 45 USD. However, the price has experienced a steady rise thereafter. On the whole, NEO witnessed an ROI of 700,000%. Considering its price's past growth and present steadiness, NEO holds a lot of potential that many investors are very excited about.
Conclusion
Now you know all the important information related to NEO in order to decide whether or not you want to invest in the token. NEO definitely indicates a significant return on investment for early purchasers of the coin. Over a short time period, it has increased over 700,000% from its lowest to highest price. Moreover, the price point of the token might be warranted and an indicator of inherent value as NEO can efficiently handle 10,000 transactions in just one second. However, the biggest challenge for NEO is Chinese regulation, considering that their stance on cryptocurrency is not yet clear - and in general, crypto market remains highly volatile and risky, therefore we urge you to do extensive research in order to make an informed decision before investing in any coin.