Weekly Wrap: Japan to Reverse Ban on Foreign Stablecoins
Due to new regulations, Japan may welcome stablecoins like Tether (USDT) or USD Coin (USDC) in 2023. In other news, SBF denies transferring funds from Alameda wallets and Russia's crypto adoption steps up a notch.
Australia Surpasses El Salvador as 4th Largest Crypto ATM Hub
El Salvador has fallen to fourth place in terms of total cryptocurrency ATM installations. Having installed 216 ATMs as of the beginning of 2023, Australia has taken the lead from the central American nation.
In 2021, El Salvador made headlines as the first country to legally recognize Bitcoin as a form of tender. To further drive BTC adoption, crypto-enthusiastic President Nayib Bukele spearheaded the installation of over 200 crypto ATMs across the nation. The move saw the country become the world's third-largest crypto ATM hub, however, this was only a short-lived status for El Salvador.
In October 2022, with 215 installations Spain pushed past El Salvador to become the third-largest hub for crypto ATMs. But the country didn't stop there, Spain installed a further 11 ATMs in the following months, bringing the total to 226. El Salvador of course had fallen to fourth place, but once more, the country was only there for a short time.
According to data from CoinATMRadar, Australia deployed 99 BTC crypto ATMs in the final quarter of 2022 alone. As of January 1st, 2023, Australia had 219 active crypto ATMs, surpassing El Salvador's count by seven. Australia represents 0.6% of global crypto ATM installations and the country is on track to overtake Asia, which currently has 312 ATMs.
There are currently 38,602 crypto ATMs in operation worldwide, with a staggering 6,071 being installed in just the past year.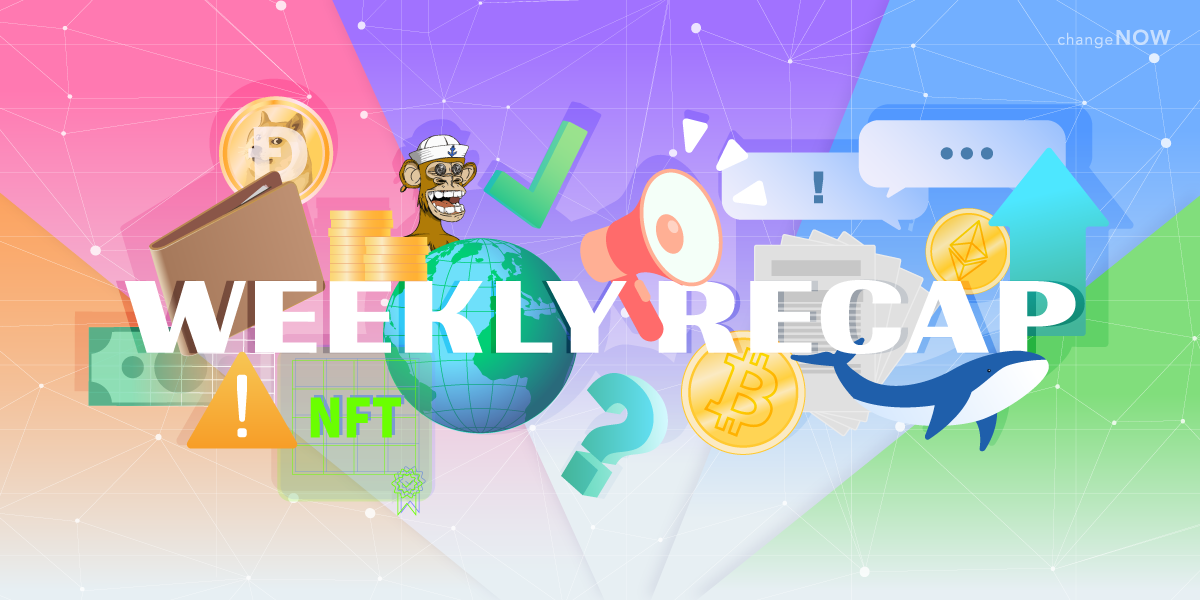 SBF Denies Transferring Funds From Alameda Wallets
Per a Twitter report, ex-FTX CEO Sam Bankman-Fried may have cashed out large sums of crypto shortly after his $250M release on bail. DeFi analyst BowTiedIguana made the allegations in a tweet on Thursday, citing on-chain data to back up their claims.
The report claimed that SBF had withdrawn $684,000 in crypto to a centralized exchange in Seychelles while under house arrest. Such a move would mean SBF had violated the release conditions that limit him to spending no more than $1,000 without permission from the court. However, according to BowTiedIguana's analysis, SBF's public address (0xD5758) on Dec. 28 sent all remaining Ether to a newly created address (0x7386d).
Later that day, 32 addresses with ties to Alameda research moved $367,000 in crypto to that same wallet. The wallet later received an additional $322,000 from various other wallets, bringing the total to approximately $689,000. Subsequently, the address 0x7386d transferred the assets to the aforementioned Seychelles-based exchange and the crypto bridge RenBridge, said the analyst.
SBF denied the rumors in a tweet on Friday where he shared that none of the transactions could have been him. According to his post, the disgraced FTX founder no longer has access to any of the assets in question.
Russia's Top Bank Issues its First Ever Gold-backed Digital Financial Assets
Russia's largest bank, Sber, has announced the issuance of gold-backed digital financial assets (DFAs). News of the move emerged via a Dec 26 publication from the bank. The release described the gold-backed assets as DFAs certifying monetary rights, whose price and volume depend on gold prices.
Per the report, Solfer, a diversified metals seller and manufacturer, was the first investor to obtain the assets. Maxim Nazhmetdinov, CEO, Solfer explained the company's motivation to acquire DFAs.
"Working with precious and non-precious metals, we got excited about the new digital gold format and decided to try out this new method to diversify the company's balance sheet," Nazhmetdinov said, "The deal was closed fast. We think this new vehicle facilitating precious metals investments may carve out a market niche."
Alexander Vedyakhin, first deputy chairman of the Executive Board, Sberbank also commented on the purchase and DFAs in general. According to him, DFAs are another option for traditional investments amid the "de-dollarization" brought on by international sanctions following Russia's invasion of Ukraine.
"The deal demonstrates that the market and the real economy are interested in the new instrument, which may be a great alternative to investments amid de-dollarization," Vedyakhin said.
He went on to state the bank's expectations following the issuance which include a rise in corporate clients. As such Sber intends to expand the product line of digital financial assets. To make these assets available to potential investors, Sber has announced that it will offer a maximum of 150,000 DFAs for purchase. This offer will last until July 30, 2023.
Japan to Lift Restrictions on Foreign Issued Stablecoins in 2023
The Japanese Financial Services Agency (FSA) has unveiled new regulations that will permit local exchanges to engage in stablecoin trading.
In June 2022, Japan's parliament passed a bill banning non-banking institutions from issuing stablecoins. However, as reported by Nikkei on December 26th, the FSA is set to lift the ban on the domestic distribution of these coins if they meet certain conditions. The requirements in question include asset preservation by deposits as well as a cap on remittance.
The nation's new introduction of these regulations will have a significant impact on the cryptocurrency trading services available in Japan. This is because no local exchanges currently offer trading in stablecoins like USDT or USDC. None of the 31 registered Japanese exchanges, including BitFlyer and Coincheck, were trading stablecoins as of November 30, 2022, according to official data.
The FSA expects that the move will accelerate and reduce the cost of international money transfers if stablecoin usage becomes more widespread. However, to ensure compliance with Anti-Money Laundering controls, the agency will also implement stricter regulations. The FSA began collecting feedback on proposals to lift the stablecoin ban in Japan on Monday, Dec 26th.