Weekly Recap: Cardano and Ethereum Upgrades Set for September
Ethereum's and Cardano's upgrades are slated for launch in less than a month. In other news, the Tornado Cash debacle continues to unravel.
Cardano's Vasil Hard Fork May Occur in September
In a video to the Cardano community on Friday, IOG founder Charles Hoskinson delivered an update regarding the forthcoming Vasil hard fork. While Ethereum's Merge has seen far more publicity, the network might not be the only one to undergo a major upgrade shortly.
Hoskinson revealed that progress on the fork is going smoothly, and fast enough that he anticipates Vasil will go live sometime in September. The exact date of the upgrade depends on a few other factors such as if any significant bugs show up at some point. However, besides a minor glitch in the backlog, there are no issues at the moment.
Additionally, Cardano has to ensure three of the top five exchanges upgrade their systems before they can move ahead with Vasil. The platform is also looking to achieve 75% block production by stake pool operators before the hard fork commences.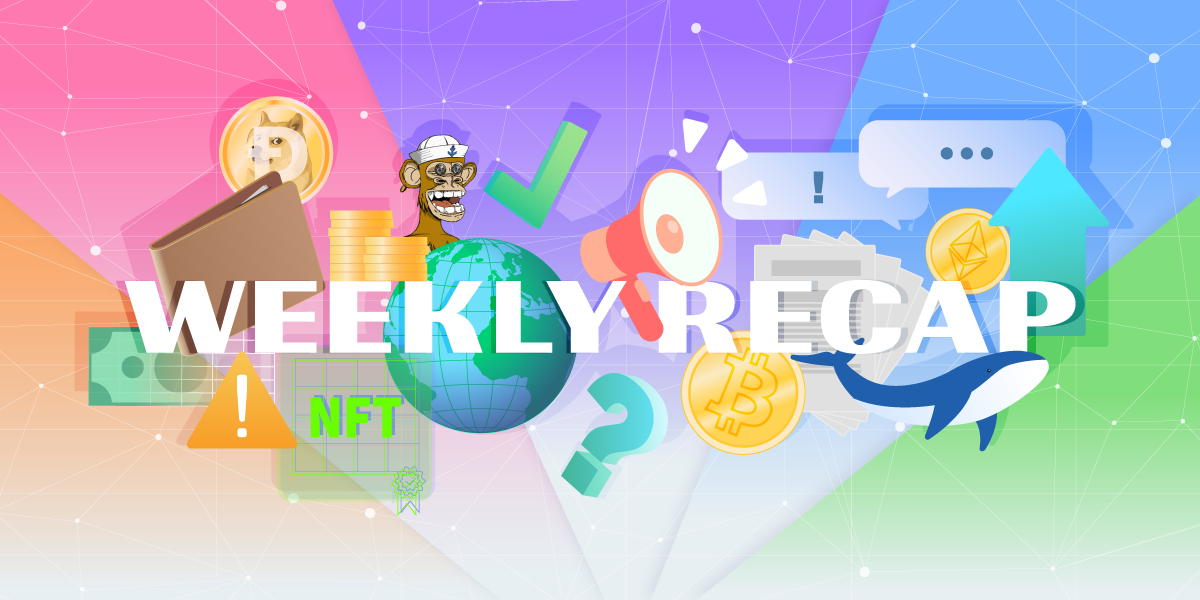 Tornado Cash Dev Denied Bail as Judge Rules 90-day Imprisonment
Following a ruling from a Netherlands judge, Alexey Pertsev, a Tornado Cash dev may remain incarcerated for up to 90 days. Earlier this month, Dutch authorities took Pertsev into custody. This came shortly after the U.S. Treasury Department's Office of Foreign Assets Control blacklisted crypto mixer Tornado Cash.
On account of Pertsev's ties to the sanctioned privacy protocol, Netherlands' Fiscal Information and Investigation Service conducted his arrest. The agency later shared a release explaining the move and details of their probe into Tornado Cash. According to their report, Pertsev had taken part "in concealing criminal flows" as well as aiding money laundering operations.
On Wednesday, August 24, about two weeks after his arrest, Pertsev attended a court hearing in Den Bosch. The presiding judge rejected bail requests from the dev's lawyers, eventually ruling that he would be detained for 90 more days. Notably, Pertsev is yet to be charged with a crime, a point that has sparked further outrage within the crypto community.
Binance and Mastercard Partner to Enable Card Options for Crypto Payments
According to a statement from CEO Michael Miebach, payments giant Mastercard is joining forces with crypto exchange platform Binance. The goal of the alliance is to push crypto payments for daily purchases. Hence, the companies are working together to enable crypto users to make digital asset payments using their MasterCard.
Miebach explained that by bringing crypto to daily purchases, they can explore the full potential of blockchain technology:
"We can unlock the full potential of blockchain technology when we make it easier to access + easier to use. One way we do that is by bringing crypto to everyday purchases."
The CEO's statement comes as Mastercard and Binance roll out the Binance Card in Argentina. Binance customers who are also residents of the country can use the card to buy items and pay bills in crypto. Of course, they will first need to complete verification using a valid form of identification.
Tornado Cash Addresses Remain Active on Tether Despite Treasury Ban
The team behind stablecoin ecosystem Tether made a post last Wednesday that they would not freeze any Tornado Cash addresses. This is despite a number of punitive measures against Tornado Cash and parties related to it.
Tether's Chief Technology Officer Paolo Ardoino explained in the release that the network typically complies with official requests. Tether reportedly does not exempt US Treasury Department sanctions from its "world-class compliance program."
However, since the sanction, the stablecoin network has not received any orders to act against Tornado Cash. Hence, without a direct request from the authorities, the team will not blacklist any Tornado Cash addresses. Tether claims acting on its own could disrupt official investigations.
The post also noted competitor Circle blacklisting Tornado Cash addresses not long after the treasury sanctioned the crypto mixer. Tether believes Circle may have moved prematurely if they acted without a direct order.
Ethereum Whales Move Tokens to On-Exchange Addresses Ahead of the Merge
On the 15th of September, Ethereum will officially commence its transition to the proof-of-stake consensus mechanism. However, with the Merge just up ahead, bullish price action surrounding the network appears to be slowing down. Several Ethereum whales have been moving their holdings onto exchange-based addresses.
According to data from crypto research company Santiment, the top 10 non-exchange addresses have seen their holdings fall 11% in the past 3 months. Meanwhile, the top 10 exchange addresses have continued to bulk up with a 78% increase.
Shortly after the date for the upgrade emerged, Ethereum's native token Ether (ETH) embarked on a bull run. Ethereum broke past $2000 to record a 6-month high but failed to remain within the region. Presently, the token appears to be running out of steam and some analysts believe this will worsen once the Merge actually takes place.
SudoRare Devs Conduct a Rugpull, Scam Users Out of $820K
Early last week, the team behind NFT-focused AMM protocol SudoRare allegedly carried out a rug pull. The anonymous developers made off with 519 Ethereum tokens, supposedly scamming users of about $820,000 in total. After the heist, the team took down the project's official website and social media accounts.
According to SudoRare's etherscan data, the perpetrators first took out about $315,700 in wETH, $200,000 in XMON, and $314,700 in LOOKS from the platform's account. They exchanged the tokens for ETH and transferred the funds to 3 Ethereum wallets. Blockchain security company Peckshield has discovered links to the centralized exchange platform Kraken.
Reportedly, SudoRare was live for only about 6 hours before the scam went down. Also interestingly, speculations that the platform could be a fraud had made rounds on Twitter before the actual event confirmed the rumors. The platform originally emerged as a fork of NFT marketplaces, LooksRare and SudoSwap.