Victim Sues OpenSea for $1M Over Lost NFT
Following the recent phishing attack against OpenSea users, Texas-based NFT collector Timothy Mckimmy sued the NFT marketplace for a million dollars.
How the Hack Happened
On the 19th of February 2022, seventeen users of the OpenSea marketplace were victims of a phishing attack. Perpetrators shared via email a malicious link that mirrored OpenSea's website to several users of the popular NFT marketplace. Unsuspecting OpenSea collectors who clicked the link to the mirror page submitted their wallets to the control of the hacker. Timothy McKimmy was one of the victims.
McKimmy owned a Bored Ape Yacht Club NFT with a floor price of 91.9 ETH. However after the hacker took control of his account, it was bid and sold for 0.01 WETH which is only a little above $26.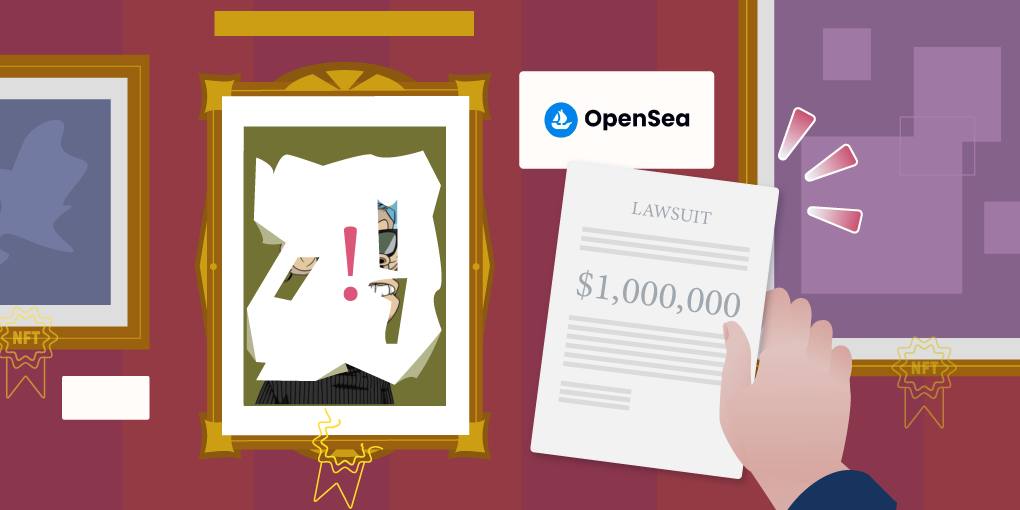 While other victims are yet to take any notable legal action at writing, McKimmy proceeded to file a million-dollar lawsuit against OpenSea. The collector blames the marketplace for failing to implement "policies and procedures to prevent, identify, detect, respond to, mitigate, contain, and/or correct security violations."
According to McKimmy, the new owner of the stolen Bored Ape has listed the collection at 225 ETH (about $586K) after a blatant refusal to give it back.
Response to Previous Phishing Attacks
OpenSea is historically known for compensating users that had been exposed to previous phishing attacks. Nearly a month ago, under similar circumstances, Robert Garcia reported that his Mutant Ape NFT was stolen, and sold for 4.7 Ether. Garcia also reported emailing OpenSea after he found out about the sale, and received a response from them after a few days. The NFT marketplace offered him a refund of 13.8 Ether.
While it is unknown if McKimmy would be willing to settle outside court, there are suggestions that the collector's lawsuit might be riddled with errors. First is the collector's oversight to address his suit to OpenSea rather than its legal registered name – Ozone Networks Inc. McKimmy's suit also claims the hacker exploited flaws in the platform's smart contract code rather than the apparent social engineering at play.
OpenSea has yet to make any official statement regarding Timothy's lawsuit.
You can buy, sell or swap any of your preferred tokens for Ethereum (ETH) on ChangeNOW without any registration.
Welcome to the NOW experience! The ChangeNOW team presents you with the new community-inspired crypto wallet – NOW Wallet. For safe and efficient asset tracking, try our crypto portfolio tracking app – NOW Tracker.