VeChain (VET) Price Prediction
VeChain is an IoT and supply chain-focused entity that works as a Blockchain-as-a-Service platform with an aim for the creation of a reliable distributed business ecosystem, ensuring high-speed value transfer, efficient collaboration, and smooth information flow. Industries such as logistics, agriculture, luxury goods, medicines, foods, and even the government have already started using VeChain blockchain technology. VeChain platform is designed to interact with different sectors of the market, including business-to-consumer (B2C) and business-to-business (B2B). This has led to many investors and crypto enthusiasts generating a liking towards the VET cryptocurrency and they are finding answers to the question of how to buy VeChain. But before you make any decision, you must look into the VeChain price prediction to test the waters of the cryptocurrency. At ChangeNow, our goal is to provide industry players and investors in the crypto space with valuable insights into the market. So, make sure you read our VeChain price prediction 2020 so that you can make an informed decision.
What is VET?
VeChain VET is a blockchain-enabled platform designed to improve the supply chain management processes. VET utilizes tamper-proof distributed ledger technology (DLT) for providing consumers and retailers with the ability to actuate the quality and authenticity of products and goods that are bought. From servicing history to product source materials, and even spare parts replacement, everything associated with a product's supply chain movement can be verified and recorded to create a robust supply chain ecosystem, which is safe and secure for all the parties involved.
The goal of the project is to achieve a secure supply chain management ecosystem through the process of asset digitization. VeChain VET allows manufacturers to designate products with diverse identities to the platform. This ensures that the consumers, supply chain partners, and manufacturers can easily track the movement of the goods through the supply chain. VeChain uses the VeChain Identity technology (VID) for marking and tracing a product. VeChain Identities are generated using a SHA256 hash function that produces a random hash value, which corresponds to a VeChain Identity. Moreover, it focuses on expanding its supply chain and IoT-based platforms through the formation of the VeChain Thor network. The goal of VeChain Thor is to be an enterprise-geared blockchain ecosystem that emphasizes ease of use and governance. Its plan is to operate a native blockchain that will allow businesses to use numerous smart contract applications without any hassle. VeChain VET primarily targets storing and exchanging data via the blockchain and to operate live applications in the supply chain space.
VET Price: What Does It Depend On
In 2019, VeChain experienced an attack resulting in the project losing VET tokens worth $6 million. It can be said that the network can be breached by the attackers if the developers don't pay attention to the VET's security. This breach led to a huge price drop. However, many governments back VeChain due to its blockchain technology. According to the reports, VET coin is likely to benefit massively (price-wise) from the Chinese government, since they have embraced the blockchain technology. Governments believe that the application of smart contracts and blockchain will play a vital role in the industrial transformation and new technological innovation.
Considering the governments showing importance to VeChain cryptocurrency, it can be said that VET price will hugely depend on this aspect. According to experts, in 2020, the VET coin price will be full of spikes. We believe that if the altcoin market goes through a significant bullish momentum, VET coin price might experience a slight increase in the coming years. VeChain's primary objective is to solve real-world problems with applications serving numerous industries. It has some exciting ways to use its permissionless peer-to-peer digital cash system for stopping counterfeit goods and items while making the permissionless P2P markets more trustworthy.
VET Price Prediction 2020
At the time when VeChain tokens were first sold through ICO, the VET coin price was $0.08. However, it plummeted to $0.018 after a couple of months. During 2018, VeChain price again fell dramatically to $0.003. This was because VeChain VET moved to its own blockchain during that year. As a result, it became impossible for investors to store tokens on wallets that only back the ERC20 standard.
Seeing this, the project owners soon launched the wallet together with the new platform. At the moment, VET coin is priced at $0.00359. However, experts believe that the coin will see a dramatic rise in the coming few years. Since investors and industry specialists have realized the true potential of the VeChain blockchain, they will soon start making investments. We have accumulated VeChain price prediction 2020 from some of the renowned names from the industry. Take a look at what they have to say.
#1 Cryptoground According to Cryptoground, VeChain's price might reach $2.58 as 2020 concludes. That's quite an optimistic prediction, given that the current price is nowhere near the predicted value.
#2 Mega Crypto Price Mega Crypto Price predicts that VET coin price might reach $0.258 in the next one and a half years.
#3 Trading Beasts As per the prediction made by Trading Beasts, the VeChain coin price might fluctuate between $0.01 and $0.02.
#4 Wallet Investor Wallet Investor predicts that 2020 is not the year for VeChain as its price might drop to $0.00463.
VET Long Term Price Prediction
The long-term price prediction for VeChain is quite optimistic. For starters, Smartereum, a crypto prediction site, has predicted that the price of VeChain coin might go as high as $75 by the end of 2023. Some believe that the VET coin price might reach $0.612 by the end of 2023. We will have to wait and see how it goes.
Where to buy VET?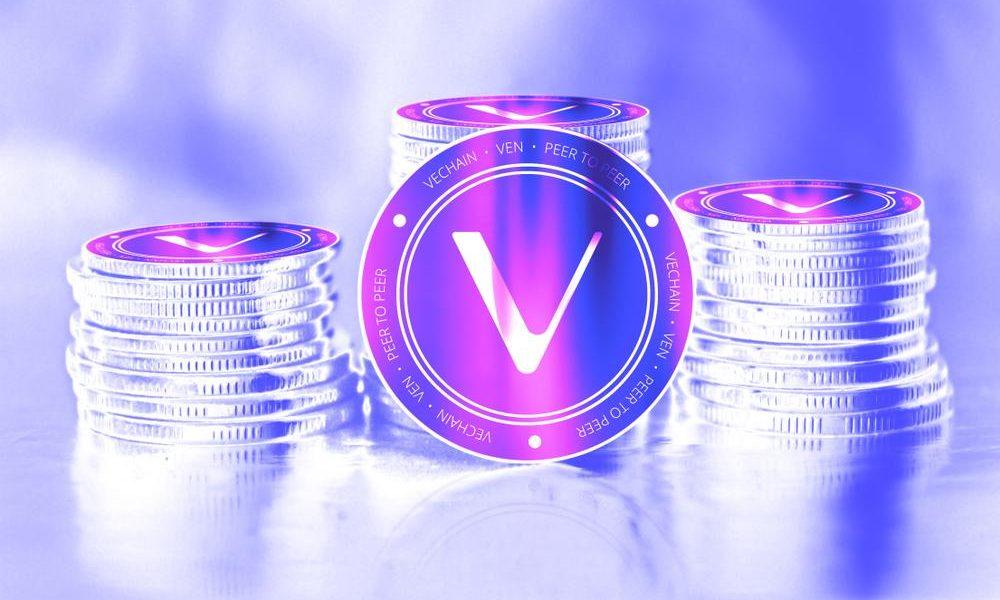 You can buy VeChain coins through the ChangeNOW. While there are so many cryptocurrency exchanges that offer VET coins, ChangeNOW is one of the most trusted platforms when it comes to buying crypto coins. Here are the steps to follow to buy VeChain tokens.
Go to ChangeNOW homepage > choose a currency > enter the deposit amount > hit the Exchange button
Next, provide your wallet address
Read the information you have provided thoroughly before pressing the Confirm button
Conclusion
This is our VeChain price prediction 2020. A lot of investors and industry experts are optimistic about the VET token. We will have to wait and see how the predictions turn out. Disclaimer: This article reflects its author's opinion only and is not financial advice. We take no responsibility for the results of any trader's decision or action. To learn more about VET please visit the following VeChain Review in our blog.