Exploring Verge's Security Measures
For eight remarkable years, Verge has been at the forefront of revolutionizing the cryptocurrency landscape, offering cost-effective transactions and enhanced user security. In this article, we will delve into the world of Verge (XVG) cryptocurrency and explore its security measures. Whether you're a seasoned crypto enthusiast or just starting your journey, this guide will provide valuable insights into Verge's commitment to privacy, security, and user experience.
What is Verge?
Think of Verge as your digital cash. While Bitcoin may be the technological gold, Verge aims to be the go-to cryptocurrency for everyday transactions. Launched in 2014, Verge has emerged as a thriving community-driven project, constantly innovating to provide a fast, secure, and cost-effective payment solution.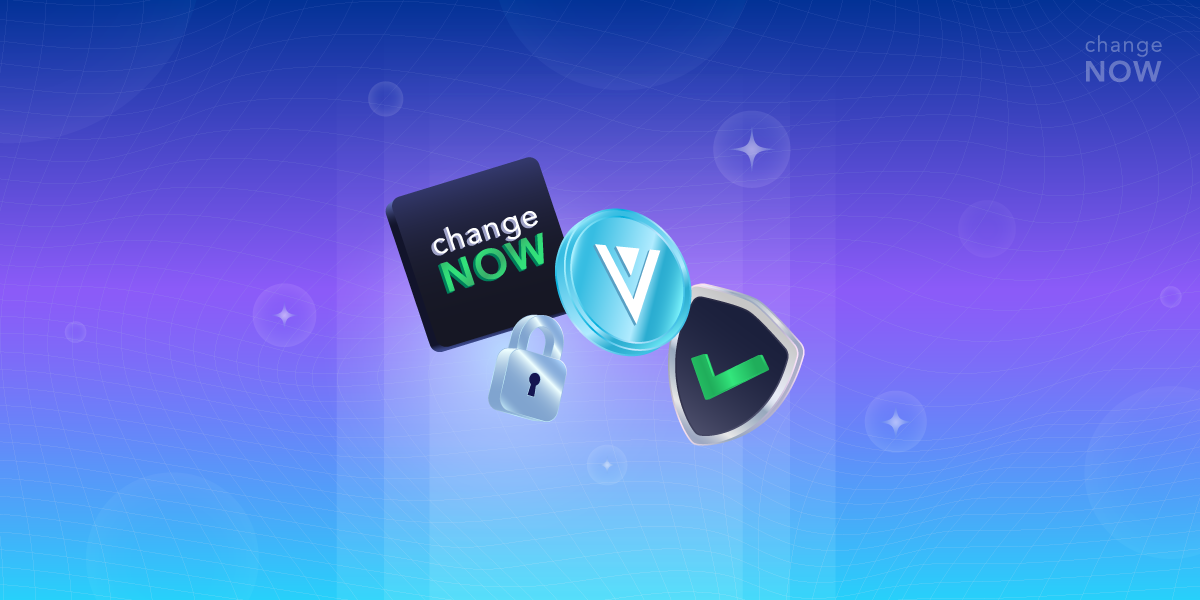 Verge's commitment to low fees sets it apart from many other cryptocurrencies. With an average transaction fee of just 0.1 XVG, Verge ensures that every transaction counts without breaking the bank. But it's not just the low fees that make Verge appealing; their lightning-fast block times of 30 seconds make transactions not just economical but also incredibly quick.
Security Measures: Protecting Your Assets
One of the key concerns in the cryptocurrency space is security. Verge understands the importance of safeguarding user assets and has implemented robust security measures to provide peace of mind to its community. Let's take a closer look at some of these security measures:
Stealth Transactions: Fortified Privacy
Verge's Stealth transactions add an extra layer of protection for the recipient when using Verge, implementing obfuscation to enhance privacy. When multiple users send funds to a stealth address, the transactions appear on the blockchain as separate payments to different addresses, adding to the security of the process. By leveraging Tor (The Onion Router) technology, Verge ensures that the IP addresses of users are anonymized, providing an additional layer of privacy and security.
Five Mining Algorithms: Enhanced Security
Verge's implementation of five different mining algorithms - Scrypt, X17, Lyra2rev2, myr-groestl, and blake2s - sets it apart from many other cryptocurrencies. This multi-algorithm approach enhances the security of the network by making it more resistant to attacks. The use of multiple algorithms also ensures a fair distribution of mining power, preventing any single entity from dominating the network.
Active Community and Development Team
Verge's strong and dedicated community, coupled with an active development team, plays a key role in maintaining the security of the network. With volunteers working across various platforms, including Discord, Telegram, Facebook, and Twitter, Verge fosters a community-driven approach to security and development. This collaborative effort ensures that potential vulnerabilities are identified and addressed promptly, making Verge a secure and reliable cryptocurrency.
Partnerships and Integrations
Verge's commitment to security is further reinforced through strategic partnerships and integrations. By collaborating with trusted industry players, Verge expands its ecosystem and enhances security through shared expertise.
The Future of Verge
As Verge continues to innovate and expand its reach, the future looks bright for this digital cash solution. The ongoing focus on security, privacy, and user experience positions Verge as a promising cryptocurrency for everyday transactions. With a passionate community and dedicated development team, Verge is well-equipped to navigate the evolving landscape of the crypto industry.
Buy XVG on ChangeNOW
Ready to join the Verge community and experience secure, fast, and cost-effective transactions? ChangeNOW is the perfect platform to buy XVG and enter the world of Verge cryptocurrency. With its user-friendly interface, competitive rates, and reliable service, ChangeNOW ensures a seamless and hassle-free experience for crypto enthusiasts.
Don't miss out on the opportunity to be part of the Verge revolution. Visit ChangeNOW today, swap your crypto, and buy XVG to experience the future of digital cash.
Disclaimer: The presented content is for informational purposes only and should not be considered financial or investment advice. Cryptocurrency investments carry risks, and it's important to conduct thorough research and consult with a financial advisor before making any investment decisions.