VanEck Launches BTC Futures ETF Despite Initial Rejection
VanEck's Bitcoin ETF will launch on CBOE by Tuesday, despite an initial rejection of a spot ETF proposal.
VanEck Bitcoin ETF Proposal Rejected by SEC
On November 12, the U.S. Securities and Exchange Commission (SEC), rejected a proposal by VanEck for a spot Bitcoin exchange-traded fund (ETF).
The plan of VanEck was to purchase BTC from the spot market in order to hold it in an ETF, and to allow investors have a cut in it. This idea was submitted by the Chicago Board Options Exchange (CBOE) back in March.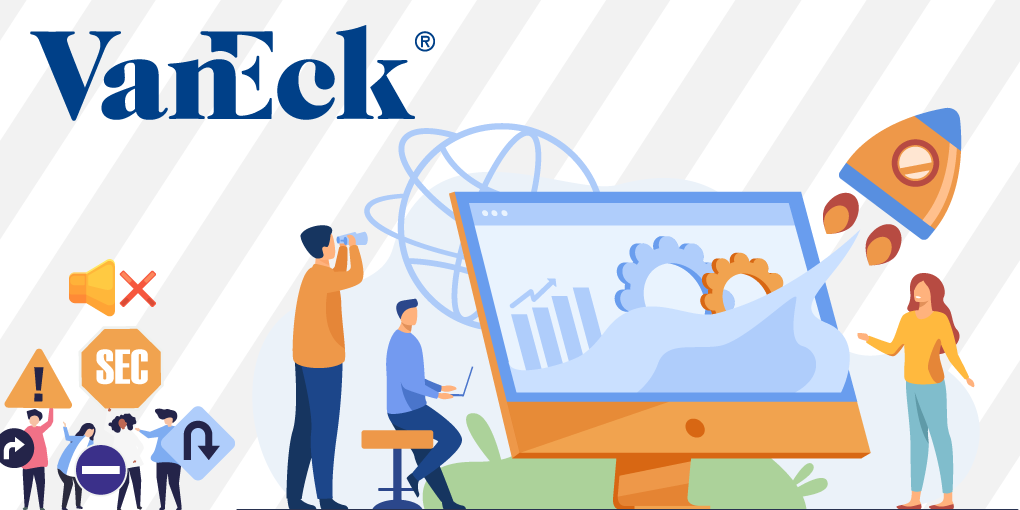 SEC ruled out the proposal last weekend, citing the possibilities of manipulation and crypto fraud. Hence, the commission is reluctant to allow any ETF containing actual BTC. With that said, SEC has given its authorization to two other futures-based ETFs last month - allowing them to trade.
According to the commission, the burden provided under the Exchange Act and the SEC Rules of Practice are yet to be met by VanEck. Furthermore, section 6(b)(5) of the Exchange Act provides that national securities exchanges ought to be "designed to prevent fraudulent and manipulative acts and practices" and "to protect investors and the public interest."
With that said, few other applications of other Bitcoin ETFs have yet to receive the verdict of the SEC.
VanEck Bitcoin Futures ETF Set to Launch on Tuesday
Plans are in motion for the big launch of VanEck's Bitcoin futures ETF on the CBOE. Despite the rejection from the SEC on Friday, there seems to be some glimmer of hope for the investment company.
VanEck's "XBTF" ETF joins a growing list of other BTC futures-based ETFs which have been launched in the last few weeks. There have been comments around the industry noting the close price tracking of Bitcoin ETFs with the price of the cryptocurrency.
During their press release, VanEck revealed that their ETF's net expense ratio sits at 0.65%. Additionally, it would be traded via the CME with primary investments in listed Bitcoin futures.
Bitcoin currently trades at $64,036.
You can buy or trade any of your preferred tokens on ChangeNOW for Bitcoin (BTC) without any hidden fees..
Welcome to the NOW experience! The ChangeNOW team presents you with the new community-inspired crypto wallet – NOW Wallet.