What Are the Use Cases for Decentralized Finance? An Ultimate Guide
Decentralized Finance, or DeFi, is an ecosystem of applications designed on blockchain networks in the banking and finance sector. It is also referred to as open finance since it functions in contrast to the traditional concept of centralized finance and does not involve intermediaries. Today, decentralized finance has become an extremely active sector in the blockchain space.
Decentralized Finance Use Cases
DeFi has gained popularity in recent times as it has contributed immensely towards democratizing finance. The centralized finance models allow institutions, banks, and governments to restrict individuals or organizations from accessing their assets. Blockchain technology offers increased access by eradicating traditional financial barriers. The applications are made more accessible as well as more inclusive. DeFi use cases include the following:
DeFi Asset Management
Also known as 'asset custodians', DeFi asset management tools primarily include wallet applications. They are not directly involved in any commercial or banking services. Instead, they provide tools to assist cryptocurrency holders to manage their assets. DeFi Asset Management also plays an important role in helping new customers familiarize themselves with the world of cryptocurrency like setting up wallets, etc. In essence, they help eliminate complexity in accessing the crypto industry.
Melon and InstaDApp
Melon is a decentralized finance platform offering asset management services to crypto users. It enables asset managers to create their own investment vehicles on Ethereum using Melon's platform and without any intermediaries. Melon is decentralized to such an extent that even the protocols are managed entirely by the community DeFi without any central board of governors or a single authority entity. InstaDApp is a decentralized smart wallet. This app functions on the Maker DAO protocol. It facilitates interoperability between different DeFi protocols by enabling a single point of access for users and developers. The platform allows users to manage their DeFi assets and facilitates developers to integrate multiple DeFi protocols.
DeFi Borrowing and Lending
One of the most prevalent use cases in the DeFi sector is borrowing and lending services. DeFi borrowing and lending platforms are designed to provide users with loans without involving intermediaries. Users are paid interest in the form of cryptocurrencies as a result of the lending protocols that DeFi borrowing and lending adheres to. Currently, Ethereum blockchains are most sought after for DeFi borrowing as well as lending.
Dharma, Compound, and Maker
Designed on Ethereum blockchain, Dharma, a borrowing and lending platform is semi-centralized. While products are not held by a centralized entity, Dharma uses centralized price feeds and determines fixed interest rates. While the interest rates are set depending on the coins, the borrowing and lending rates remain the same. The latter rates are defined by the asset's team. This platform also supports ETH, DAI, and USDC (USD Coin) for the purpose of collateralization. Compound project allows users to earn interest rates on the crypto they save. Alternatively, they can also borrow crypto from Compound in exchange for collateral. In comparison to Dharma, the interest rates in Compound are not fixed. These rates change based on market dynamics. Compound utilizes cToken (cBAT), its native currency, on its platform. This protocol supports DAI, ETH, USDC, BAT, ZRK, as well as REP tokens. COMP token is the native token to Compound's protocol that allows users to have voting power in its governance. MakerDAO is an Ethereum-based platform for making loans. The borrowers can deposit Ether in the form of collaterals for offsetting its volatility. Here, the protocol is designed to issue the Dai stablecoin in exchange for the collateral — users deposit ETH and get DAI as a loan. The project operates in a decentralized environment and does not have an intermediary to process lending functions. Instead, all the operations are conducted through smart contracts. The holders of the native token of MakerDAO, MKR, use it to govern the project. With ChangeNOW, you can buy MKR and COMP in several minutes without registration. No hidden fees are included — what you see is what you get.
Derivatives
The derivatives are typically used to ensure that the interests of the investors are safeguarded against any possible price fluctuations. Decentralized finance derivatives are no different, same as they are highly flexible. The smart contracts are capable of issuing tokenized derivatives contracts. These are then executed automatically based upon the pre-defined conditions encoded.
Synthetix and UMA Ethereum Derivatives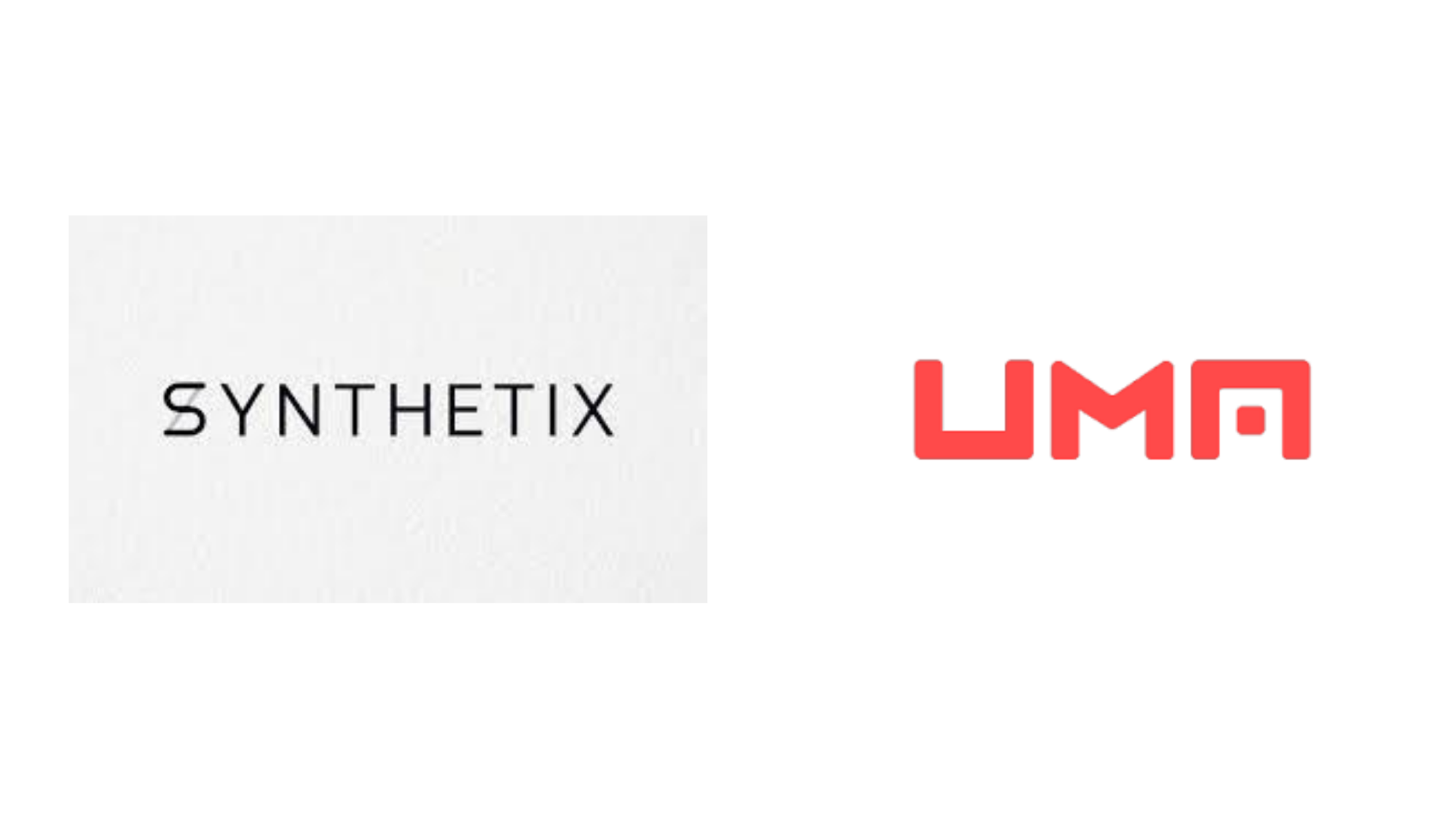 Synthetix is an issuance platform that works at a multi-tier exchange level. Here, users can trade real-world assets like gold, stocks, and metals in the form of ERC-20 tokens. Real-world assets are tokenized into 'Synths', its native cryptocurrency. The entire process does not require any counterparties to function. UMA is designed with an open-source protocol for two different counterparties to create and customize smart contracts. As a decentralized contract platform, UMA facilitates oracle services for capturing data to and from smart contracts. It also enables financial contracts that minimize the requirements of relying upon oracles.
Decentralized Exchanges
Decentralized Exchanges, or DEXes, allow users to exchange their cryptocurrency assets conveniently, without the involvement of any third-party entities. In complete contrast to centralized exchanges, the trade takes place between 2 parties directly.
AirSwap Protocol and IDEX
AirSwap Protocol is a cryptocurrency DEX platform that does not require any identification data from customers to start trading. On AirSwap, two parties can directly negotiate with each other for buying and selling a digital asset. Participants can also use a suite of tools available at AirSwap to engage in peer-to-peer trading.
IDEX is another DEX platform for users to trade crypto. The users of this platform can manage and access their funds through a smart contract. Similar to a centralized exchange network, users of IDEX can view trading pairs, place an order specifying limit, and update order book in real-time.
Tokenization
DeFi technologies like tokenization play an important role in the cryptocurrency space. It is primarily the process of digitizing your real-world asset in order to enhance its liquidity. The process of tokenization is designed to create asset-backed tokens. These tokens are backed by your real-world assets. Tokenization is a helpful concept in the case of assets that are usually low in their liquidity value. These can include real estate, art pieces, and even financial instruments. With tokenization, such assets can improve their liquidity value. Such DeFi technologies also allow division of assets into fractional portions.
People's Bank of China and Market Protocol
Stablecoins are one of the most popular examples of tokenizing a financial instrument — fiat currency. People's Bank of China (PBOC) has tokenized its fiat currency into digital Yuan and is testing it now — a Central Bank Digital Currency (CBDC), a stablecoin pegged to the value of Yuan and developed on a blockchain platform.

Market Protocol is a platform that facilitates buying and selling of real-world assets on a blockchain network. Stocks and traditional assets are tokenized into their digital counterparts on the Market Protocol's platform. The transfer and ownership of these digital assets are managed through smart contracts.
DAOs
Decentralized Autonomous Organizations, or DAOs, enable individuals to create entities wherein their bylaws and rules are encoded directly on the blockchain. DAOs help eradicate the problems of legacy centralized setups like arbitrary decision-making, corruption, unnecessary delays, etc. DAOs play a crucial role in DeFi as they ensure organizational transparency especially in the face of automated processes that are almost free from human intervention.
Aragon and Colony
Aragon is a platform that allows building DAOs. The participants of the organization have access to decision making and governance of any DAO protocol. The data and transactions conducted within any DAO organization on Aragon are transparent to each and every participant.
Colony is another platform for collaboration of communities to manage multiple functions of an organization in a decentralized fashion. The Colony protocol incorporates a range of smart contract suites to manage different functionalities like payments, budget, revenues, etc. in a DAO structure.
Betting Markets
Prediction markets, or betting markets, attract participants involved in the speculation of the future. Prediction markets in decentralized finance are not only resistant to censorship, but also democratize betting. This is an interesting concept as users can engage in betting on a decentralized platform, wherein conditions are encoded in smart contracts. There are no intermediaries and no need for approvals from central regulatory authorities.
Helena Network and Polymarket
Helena Network is a marketplace that predicts events and trends in the blockchain space. Participants are rewarded in Dai tokens or Ether from the bounty pool depending upon their performance. Polymarket is a new entry in the prediction market space. It allows anyone to predict outcomes on current affairs, crypto, and even coronavirus.
Open Markets
In decentralized finance, open marketplaces allow users to engage directly in trading things of value. The project allows crypto users to trade in fungible tokens like Bitcoins, as well as non-fungible tokens like collectibles, game items, etc. Smart contracts designed on blockchain can enable such transactions without any central authority to enforce the regulations of the marketplace.
OpenBazaar and Gitcoin
OpenBazaar is an open-source protocol for a decentralized marketplace. Users can buy or sell products on a peer-to-peer e-commerce platform. Unlike centralized service providers that charge high fees and create roadblocks, OpenBazaar facilitates trading of products with no transaction fees.
Gitcoin is an open marketplace for freelancers that grants bounties for anyone to contribute to an open-source project. It allows freelancers and organizations to contribute on a common platform such that both the parties can leverage the optimum potential from each other.
Final word
The DeFi use cases offer a transparent and efficient alternative to traditional finance. Moreover, use cases of blockchain-enabled decentralization in the banking and finance sector have the potential to drive value into the financial ecosystem. This space is just starting to grow. In the upcoming years, the DeFi industry is likely to comprise a myriad of projects, products, and services in finance.