UK's FCA Increased Efforts To Battle Crypto Crime
As global focus shifts towards the negative aspects of digital currency, the United Kingdom's Financial Conduct Authority (FCA) has increased its efforts to curb crypto-related crimes.
A New Training Initiative
Millions of British residents are becoming a part of the crypto industry in one way or the other, heightening concerns for tighter regulations. The UK's thriving crypto scene is suggested to be a major motivation behind the FCA's increased surveillance of the space, including the training scheme that is about to begin.
The regulator's latest strategy has it on the lookout for consultants it can bring on to educate its members on how to spot illicit activities that involve cryptocurrencies.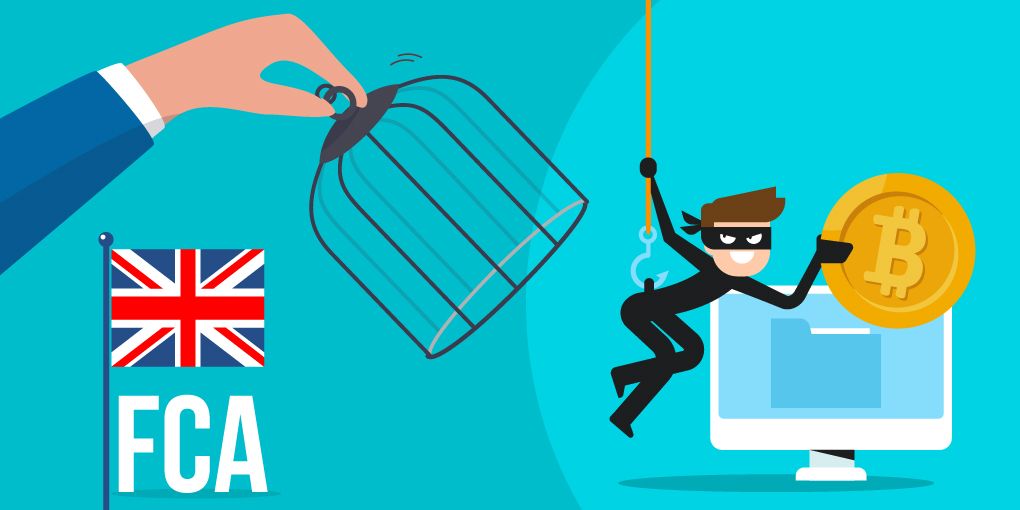 UK's FCA has reportedly allocated about $671,000 towards containing fraudulent crypto transactions, and will be hiring experts from a company that majors in blockchain analysis. With the acquired knowledge, staff members of the FCA will be better equipped to uncover financial crimes like fraud and terrorism funding that make use of crypto space. A few months ago, the FCA also released a proposal to tighten its AML (Anti-Money Laundering) regulations.
UK & US Partner To Combat Illicit Use Of Crypto And Ransomware
The United States Department of Justice, the UK and US governments have agreed to jointly strike back at rising cyber-threats, following concerns raised by the FBI.
In a Friday meeting with Deputy Attorney General Lisa Monaco representing the US, and Home Secretary Priti Patel for the UK, both governments talked over working together to eliminate threats within the crypto scene targeted at citizens.
Working together, the DOJ revealed the collaboration will handle "evolving threats with a full range of capabilities". They did not disclose the specific details of whatever individuals pose these threats but the decision to collaborate has come amidst growing concern over ransomware actors based in Russia.
Recently, two crypto exchanges were sanctioned in the US as part of the government campaign against ransomware. Two persons, Yaroslav Vasinskyi and Yevgeniy Polyanin, believed to be ransomware operators were also sanctioned because of their roles in the Sodinokibi/Revil episodes in America, with the DOJ seizing $6.1 million from Polyanin.
Last month, US President Joe Biden announced that the country would form a coalition of 30 countries to stop illegal crypto-related activities. This occurred shortly after Monaco introduced the National Cryptocurrency Enforcement team, in line with AML's regulations.
In that same period, working together the FBI, Europol, and Interpol were able to secure the arrest of two well-known ransomware operators who were reportedly behind ransom demands scaling 70 million euros.
Despite these happenings as well as the FCA's increased efforts, crypto-related crime in the UK appears to be on a quiet rise. Only recently, a teenager was allegedly accused by the UK police to have phished people of nearly $3 million in BTC through fake google ads. FCA's new initiative has been embraced in many quarters.
You can buy, trade any of your preferred tokens for Bitcoin (BTC) on ChangeNOW without any registration.
Welcome to the NOW experience! The ChangeNOW team presents you with the new community-inspired crypto wallet – NOW Wallet.
Also Read: