UniLend (UFT) Token Overview
In the rapidly evolving world of DeFi, UniLend Finance stands out as a multichain protocol that supports a wide range of tokens, including stocks, commodities, derivatives, synthetics, LP positions, and more.
Launched in 2020 on the Ethereum blockchain, UniLend aims to "_Make Every Digital Asset Productive_" and empower every digital asset with DeFi functionality. This article will provide you with a deep dive into UniLend Finance, its main features, and how to buy its native token, UFT, on the ChangeNOW platform.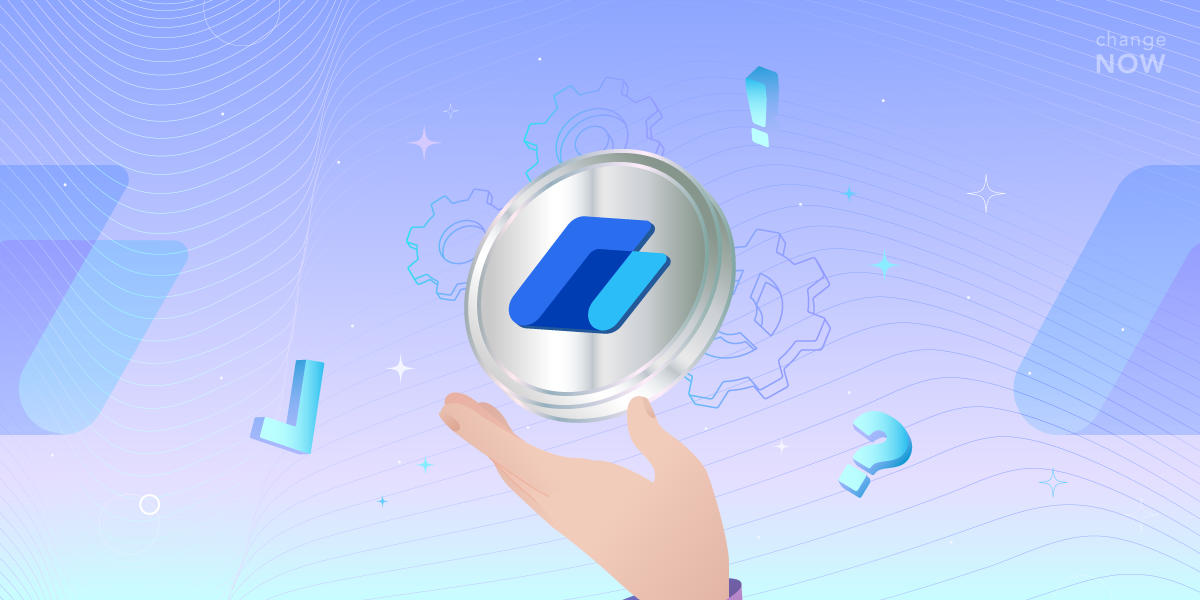 UniLend Finance: A Multichain Permissionless Lending and Borrowing Protocol
UniLend is a multichain permissionless lending and borrowing protocol for all ERC20 assets. They are building a futuristic base layer for all DeFi applications. It is the world's first permissionless lending and borrowing protocol. Just imagine Uniswap for lending & borrowing, that is UniLend.
Current issues that plague the DeFi industry stem from its fragmentation. Some major protocols (such as Aave, Compound) offer lending and borrowing functionality for a limited set of tokens. UniLend is bridging that gap by combining the decentralization aspect of enabling any ERC20 asset to be utilized as collateral for the lending & borrowing aspect. The concept for UniLend came from the simple idea of empowering every token with DeFi functionality. Essentially, UniLend Finance offers every DeFi capability imaginable for any ERC20 asset, including the $500B+ of assets that are currently excluded from DeFi.
Key Features of UniLend Finance
UniLend Finance offers several key innovative features that set it apart from other DeFi protocols:
Permissionless Listing: Any ERC20 token can be listed on the UniLend platform without any entity controlling the listing process, making lending, borrowing, and flash loans functionality accessible to every token.

Lending and Borrowing: Users can unlock the functionality of their tokens for lending, earning an interest rate, or borrowing, paying an interest rate. This creates opportunities for users to earn passive income or access liquidity by utilizing their cryptocurrency holdings.

Isolated Dual Asset Pool: Anyone can easily create a dual asset pool for lending & borrowing for any pair of assets in a permissionless manner and leverage a new wide range of DeFi strategies.

Flash Loans: UniLend offers Flashloan functionality for every token, which enables users to borrow uncollateralized loans for purposes such as arbitrage, collateral swap, and self-liquidation opportunities. This feature opens up possibilities for advanced DeFi strategies.

Non-Fungible Liquidity: UniLend has implemented NFTs as certificates for equities. NFT will represent the lender's right to withdraw funds from the pool. These NFTs will determine the user's liquidity position in the pool and are transferable.

Concentrated Liqudation: The UniLend team has created a new concept of Concentrated Liquidations, where a liquidator can potentially liquidate multiple eligible loans within the same translation rather than doing it one by one.
The UniLend Finance Token (UFT)
The UniLend Finance Token (UFT) is the native utility token of the UniLend protocol. It serves several purposes within the ecosystem:
Governance: UFT holders can decide on implementing new protocol parameters changes through a majority consensus vote.
Platform benefits: UFT Holders will get benefits while using the platform such as priority access, lower fees, higher yield on selected pools.
Incentives: Incentives for liquidity providers and participants of the ecosystem to bootstrap the protocol & distribute governance tokens.
UniLend Finance Tokenomics
The initial token supply of UFT on the Ethereum blockchain was 62,330,000 tokens. Since its launch, UFT has experienced price fluctuations, reaching its all-time high (ATH) of 3.77 USDT on March 14, 2021. The lowest price recorded since the ATH was 0.072 USDT on May 12, 2022. As of September 28, 2022, UFT is priced at 0.3297 USDT, with a market cap of $10,296,494.
Buying UFT on ChangeNOW: The Best Platform for Crypto Exchange
When it comes to buying and swapping cryptocurrencies, ChangeNOW is the platform of choice. ChangeNOW provides a seamless and user-friendly experience, allowing you to easily buy UFT tokens without the need for an account or registration. Here's a step-by-step guide on how to buy UFT on ChangeNOW:
Visit the ChangeNOW website.
On the homepage find the UFT token.
Select the pair you want to use, such as UFT/USDT.
Enter the amount of UFT tokens you want to buy.
Carefully review the transaction details.
Provide the wallet address where you want to receive your UFT tokens.
Confirm the transaction and follow the instructions provided by ChangeNOW to complete the purchase.
Why Choose ChangeNOW for Crypto Exchange?
ChangeNOW is the go-to platform for crypto exchange for several reasons:
User-Friendly Interface: ChangeNOW provides a user-friendly interface that is easy to navigate, even for beginners in the crypto space. The platform's intuitive design ensures a seamless and hassle-free trading experience.

No Account or Registration Required: Unlike many other crypto exchanges, ChangeNOW does not require you to create an account or go through a lengthy registration process. You can start trading UFT immediately without any delays.

Wide Range of Supported Cryptocurrencies: ChangeNOW supports a wide range of cryptocurrencies, allowing you to trade various tokens and assets in addition to UFT. This gives you access to a diverse crypto portfolio and more trading opportunities.

Secure and Reliable: ChangeNOW prioritizes the security and privacy of its users. The platform utilizes advanced security measures to ensure that your funds and personal information are protected.

Fast Transactions: ChangeNOW offers fast transaction speeds, allowing you to buy UFT and other cryptocurrencies quickly and efficiently. This ensures a seamless trading experience without unnecessary delays.
Conclusion
UniLend Finance is a game-changing protocol in the world of decentralized finance, offering a permissionless platform for lending, borrowing for a wide range of ERC20 tokens. With its native token, UFT, UniLend Finance provides users with governance power and incentives for participating in the platform's activities. To buy UFT and start exploring the UniLend ecosystem, ChangeNOW is the ideal platform, offering a user-friendly interface, no registration requirements, and a wide range of supported cryptocurrencies. Visit ChangeNOW now and experience the future of crypto exchange!
Buy and Swap UFT on ChangeNOW - No Account or Registration Required!
Disclaimer: This article is for informational purposes only and should not be considered financial advice. Please DYOR before engaging in any cryptocurrency transactions. ChangeNOW is not responsible for any financial losses incurred as a result of using its services.