Twitter To Introduce Verified NFT Profile Pictures
Twitter released an alpha version of an upcoming update demonstrating how its users can now set owned NFTs as a profile photo.
Connecting NFTs with Personal Media
Non fungible tokens (NFTs) have received impressive exposure in the aftermath of the pandemic, and are responsible in huge parts for 2021's record crypto traction. More importantly, NFTs have found an avid user base and engagement in the younger crypto community. They have likewise struck resonance with new crypto entrants who are attracted to its novelty and the possibility of making good profits.
The $69 million record sale of Beeple's "Everydays — The First 5000 Days" in March sparked even more NFT discussions. What followed the significant sale were numerous Twitter users employing gifs and jpegs and crisp pixelated images as profile pictures. Mock images like these with succinct sharp edges were made to mimic NFTs either found online or owned.
However, with the new demonstration video rolled out by Justin Taylor, Twitter's HR, Twitter might be bridging the gap between crypto NFTs and mainstream media soon.
Justin Taylor's video offered a sneak peek of how the new NFT feature would look like. In the video, Chief Software Engineer, Mada Aflak, demonstrated how NFTs from popular crypto wallets like Coinbase, Trust, Argent, and Metamask could be added to a personal Twitter account.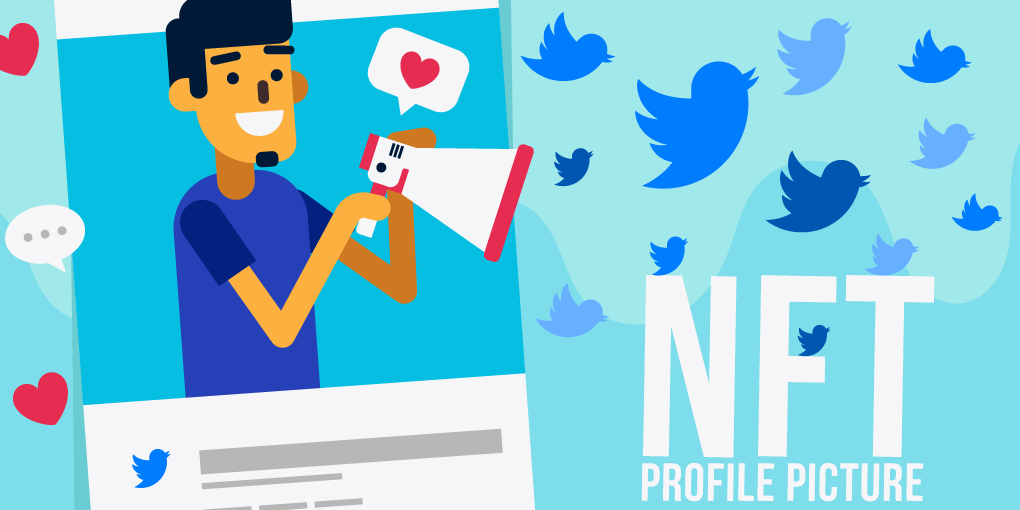 How to Use an NFT as a Profile Pic?
Twitter users who would like to put out non-fungible tokens as avatars could click on the usual "Change Photo" button. Unlike present layouts, the new layout would allow users to click a "Select NFT" function. Afterwards users can connect a preferred wallet to their Twitter account. Any of previously purchased NFTs can be selected, and voilà – NFT profile photos added this way would be verified with an Ethereum checkmark (or otherwise).
Apart from verified NFT pfps, users will also be able to display other NFTs they own on the new menu option – "Collectibles". Collectibles will be slotted between "Tweets and replies", "Reactions", and other available prompts people are familiar with.
With more than 206 million daily active users, Twitter's integration of NFTs could provide even more mainstream visibility than the crypto industry might be used to.
Twitter is yet to reveal when this feature will be released.
You can buy or trade any of your preferred tokens on ChangeNOW without any hidden fees.
Welcome to the NOW experience! The ChangeNOW team presents you with the new community-inspired crypto wallet – NOW Wallet.