Twitter Blue Debuts NFT Profile Pictures for iOS Subscribers
Twitter's premium service offering Twitter Blue has introduced a new feature through which subscribers can display NFT profile pictures, as Facebook and Instagram also prepare for NFT integrations.
How Twitter NFT Feature Works
Using it, users can link their accounts to their crypto wallets and use their non-fungible tokens as their profile pictures. While this is only available to iOS users presently, the company revealed that they have plans to bring the update to Android and web version users as they continue to develop it.
When a non-fungible token is set as a profile picture, it appears in a distinctive hexagonal shape that indicates ownership and authenticity. The entire process is relatively simple as it is mostly the same as usual. To use the feature, users can attempt to change their profile picture as always, after which the platform presents them with options including NFTs, following this they will be required to connect their wallets. Once that is done they can easily scroll through the list of NFTs they own and select one to display.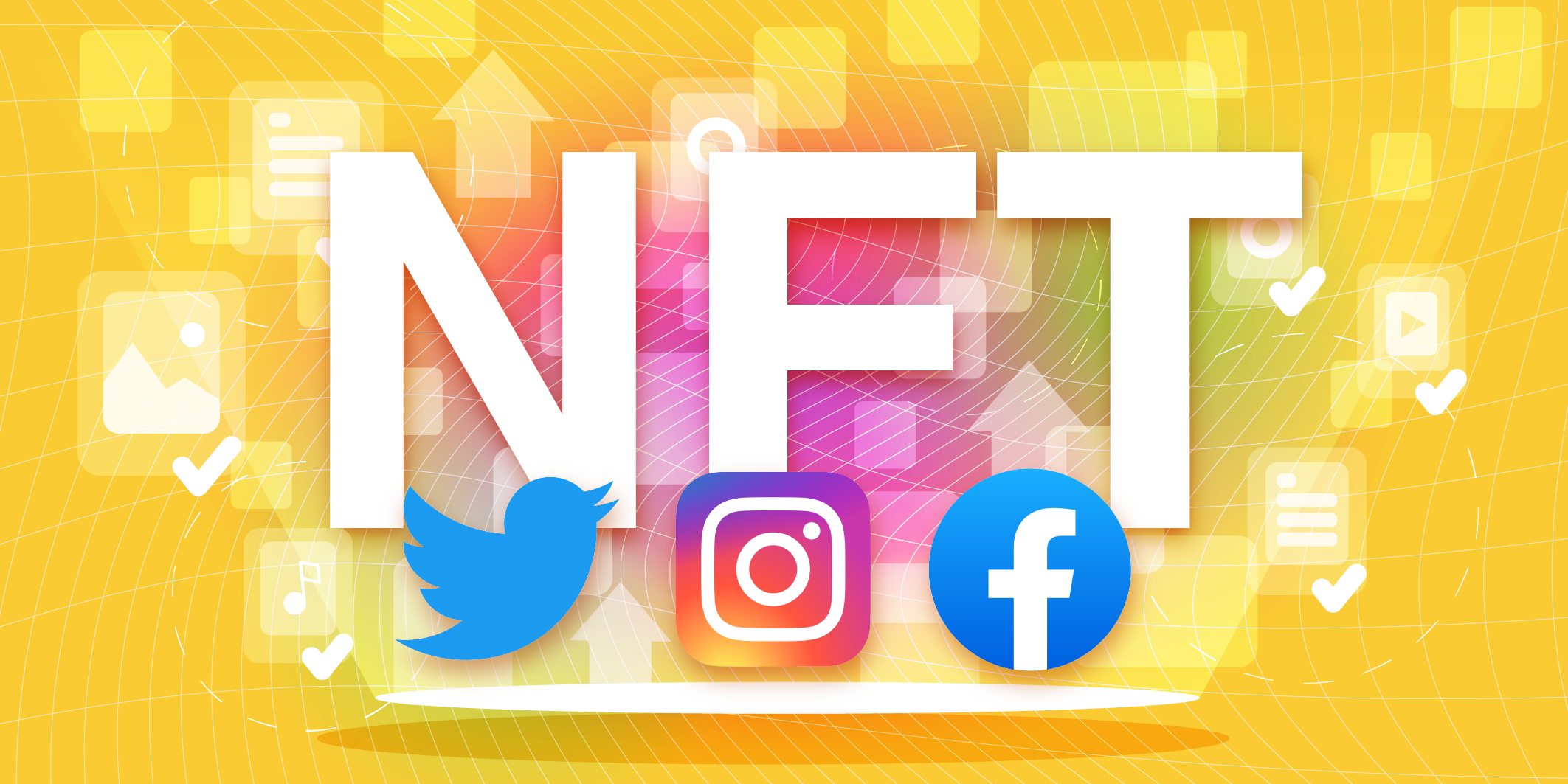 Supported wallets include Argent, Coinbase Wallet, Ledger Live, MetaMask, Rainbow, and Trust Wallet also, the feature only works with non-fungible tokens that appear as static images and were minted on the Ethereum blockchain.
On Twitter, users can click on the PFP icon to view details on the token and metadata such as the creator, their collection, the origin, and if the project has obtained verification from an NFT marketplace. However, Twitter user Adam Hollander pointed out that people could just "right-click save" any image, upload it to a marketplace and mint it as NFTs. The newly minted piece can then be used as a Twitter PFP.
Facebook, Twitter, and the NFT Race
A lot of people make initial contact with non-fungible tokens via the social media platform, due to its ease, its numbers. The purpose of the new feature is to improve traction and smoothen first interactions with the crypto industry. NFT profile pictures are a good way to jump-start conversations and facilitate entry into the industry.
Prominent social media apps recognize the potential of the NFT and metaverse industry, and it is no surprise that Twitter, Facebook, and Instagram are making preparatory moves to see this through. Meta subsidiaries Instagram and Facebook are reportedly also exploring integrating NFT functionality. NFT integrations will allow Meta users to display tokens or whole collections on their profiles in addition to being able to generate non-fungible tokens and put them up for sale. There are other speculations that the company is likewise considering the development of an NFT marketplace.
While Meta has not confirmed any of the rumors, the idea is rather plausible, as CEO Mark Zuckerberg stated while announcing the rebrand that the company could potentially incorporate NFTs into a market for digital products once they had rolled out a metaverse of their own.
Although Meta is yet to make any further comment regarding its intentions, Twitter has explained that support for the careers of artists and creators is a major driving force behind its recent NFT integration. \
You can buy, sell or swap any of your preferred tokens on ChangeNOW without any registration.
Welcome to the NOW experience! The ChangeNOW team presents you with the new community-inspired crypto wallet – NOW Wallet.